Australian Ambassador to Thailand is on
Twitter @AusAmbBKK
Australia in Thailand is on Facebook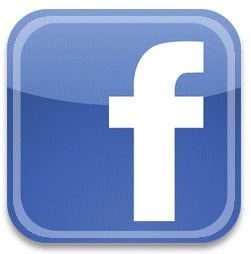 Latest news
29 June 2016
Australian Embassy to conduct a Consular outreach visit to Chiang Mai
The Consular Section of the Australian Embassy in Bangkok will be undertaking a consular outreach visit to Chiangmai at:
Le Méridien Chiang Mai, 108 Chang Klan Road, Tambol Chang Klan, Amphur Muang Chiang Mai 50100 Thailand between 9.00am to 12.00pm and 1.00pm to 3.00pm on the following days:
Friday 19 August 2016 (Passage Room)
Friday 14 October 2016 (VIP Lounge)
Friday 9 December 2016 (VIP Lounge)
(More)
24 June 2016
Asia - Pacific collaboration on climate change action (Eng / Thai)
The Governments of Thailand and Australia joined climate change officials and experts from across the region at the 25th Asia-Pacific Seminar on Climate Change on 20-21 June. The seminar was organised by the Government of Japan, co-organised and supported by the Government of Australia, and hosted by the Kingdom of Thailand in Phuket.
17 June 2016
Australian scientist turning waste into "green steel" comes to Bangkok
Reimagine the manufacturing process during the visit to Bangkok by leading Australian scientist, Professor Veena Sahajwalla, from 17 to 21 June 2016. Professor Sahajwalla is internationally renowned for her development of a process known as 'green steel', which uses recycled plastics and rubber tyres in steelmaking. (More)
13 June 2016
The Hon Julie Bishop, Minister for Foreign Affairs MP: New Consulate-General in Phuket
Today I announce the opening of the Australian Consulate-General in Phuket with jurisdiction throughout the provinces of Phuket, Krabi and Phang-Nga. (More)
7 June 2016
Malcolm Turnbull MP, Prime Minister of Australia: Ramadan Message
To Muslims across Australia and around the world, Lucy and I send our warmest greetings to all those observing the Ramadan month of fasting. For Muslims, Ramadan is the holiest month of the year - a time for charity, for remembering the less fortunate in society, and a time for personal reflection and renewal. (More)
24 May 2016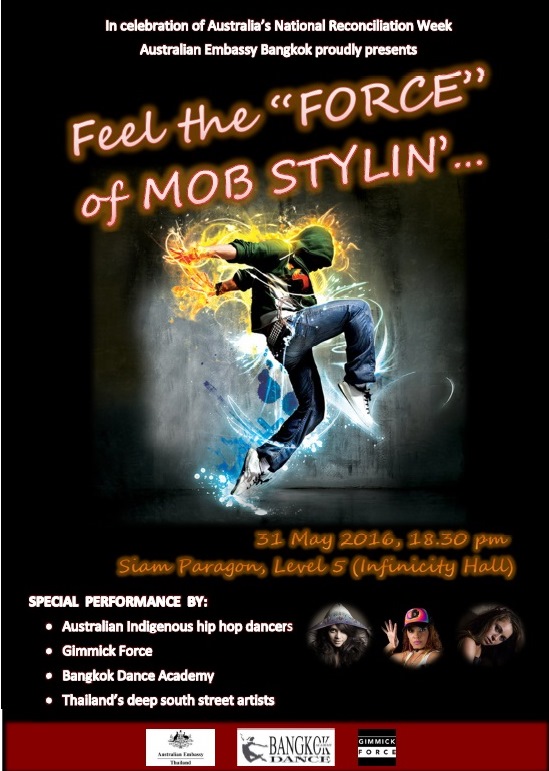 Australia's Indigenous performers join Thai hip hop dancers and Deep South street artists to 'Move For Reconciliation'
Indigenous stars featured on Australia's famous hip hop dance television series Move it Mob Style will showcase their culture through hip hop dance and song in a one-of-a-kind public performance "Feel the Force of Mob Stylin". The performance will be on 31 May 2016, 6.30 pm at Infinicity Hall, Siam Paragon, Bangkok. Organised by the Australian Embassy (More)
12 May 2016
The Australian Federal Election
The Australian federal election will be held on Saturday 2 July 2016.
Early (in-person) voting will be offered at the Embassy from Monday 20 June 2016. (More)
9 May 2016
Australia and Thailand co-host Indo-Pacific Regional Peacekeeping Exercise
Australia and Thailand are co-hosting a peacekeeping exercise involving over 100 participants from the Indo–Pacific region from 9-20 May 2016 in Bangsaen, Thailand. (More)