Socceroos support skills development for young Thais
9 November 2016
The Australian national football team, the Socceroos, are in Bangkok for the 2018 FIFA World Cup Asian qualifier match. They took time out of their busy training schedule to participate in a football clinic for thirty young Thai players from youth centres around Bangkok.
The Australian Embassy, Thailand, organised the football clinic in collaboration with the Bangkok Metropolitan Administration and the Lumpini Youth Centre in the spirit of advice from Thai authorities that such worthy events should continue through the mourning period for His Majesty King Bhumibol Adulyadej of Thailand, who was so committed to developing the talents of young Thais.
At the end of the session, each participant took home new techniques – as well as a football signed by the famous Australian players.
"I am delighted were able to organise this clinic with the Bangkok Metropolitan Administration and the Lumpini Youth Centre. I also welcome the strong collaboration between the Football Association of Thailand and the Football Federation of Australia at this sad and difficult time for Thailand", said Australian Ambassador Paul Robilliard.
"Sport is all about inspiration and striving for excellence. The match will capture the attention of Thai and Australian audiences and bring us together in a shared love of sport", he continued.
"We are happy to be in Bangkok for the match at what is a difficult time for the people of Thailand," said Socceroos Head Coach Ange Postecoglou. "It is important that we respect the culture of Thailand and we look forward to our stay and the match."
The Socceroos will play against Thailand's National Football Team "Chang-Suek" on 15 November 2016, 7 pm at Rajamangala National Stadium, Bangkok.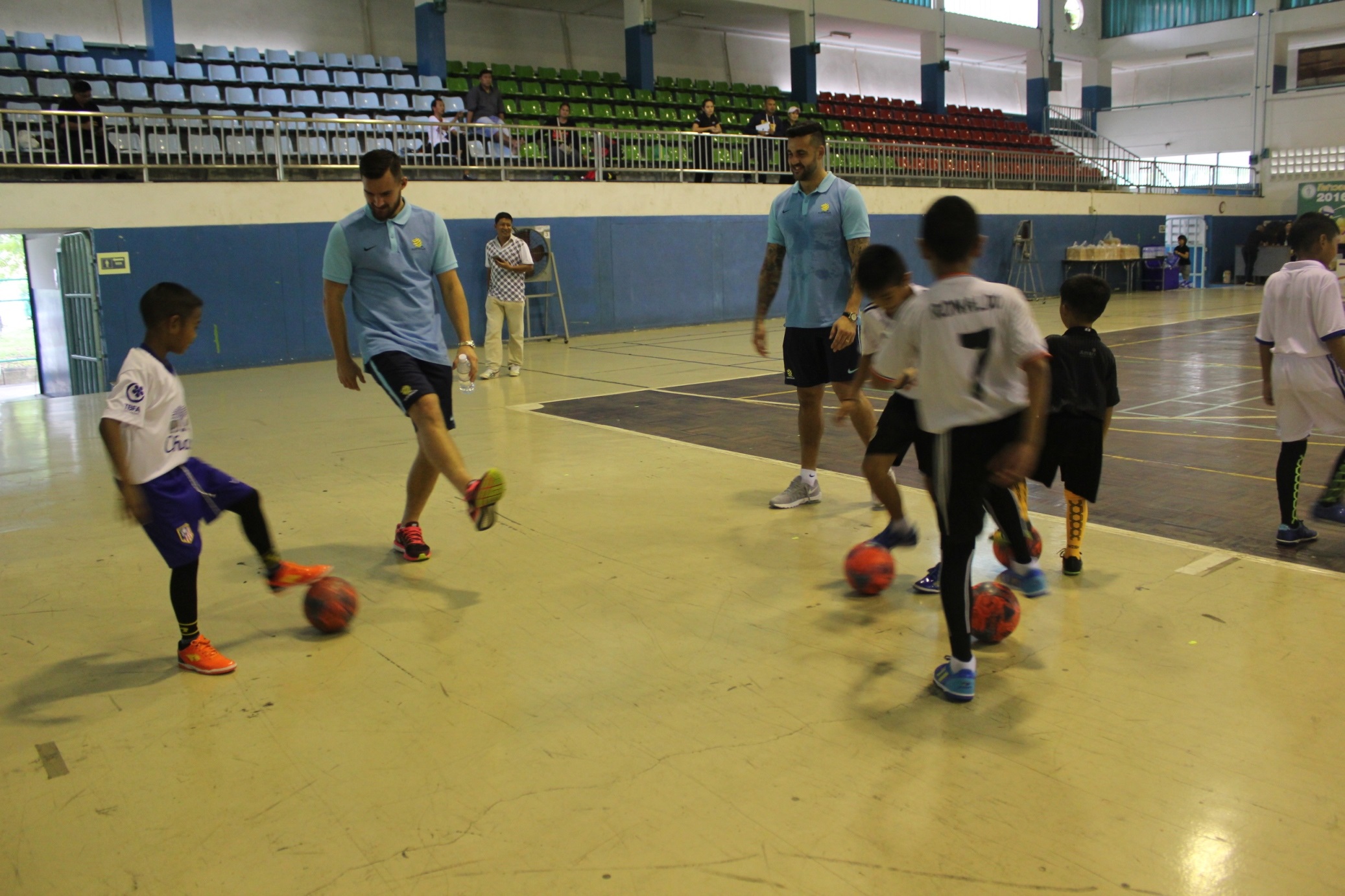 The Socceroos' Bailey Wright and Adam Federici shared football skills with Thai kids.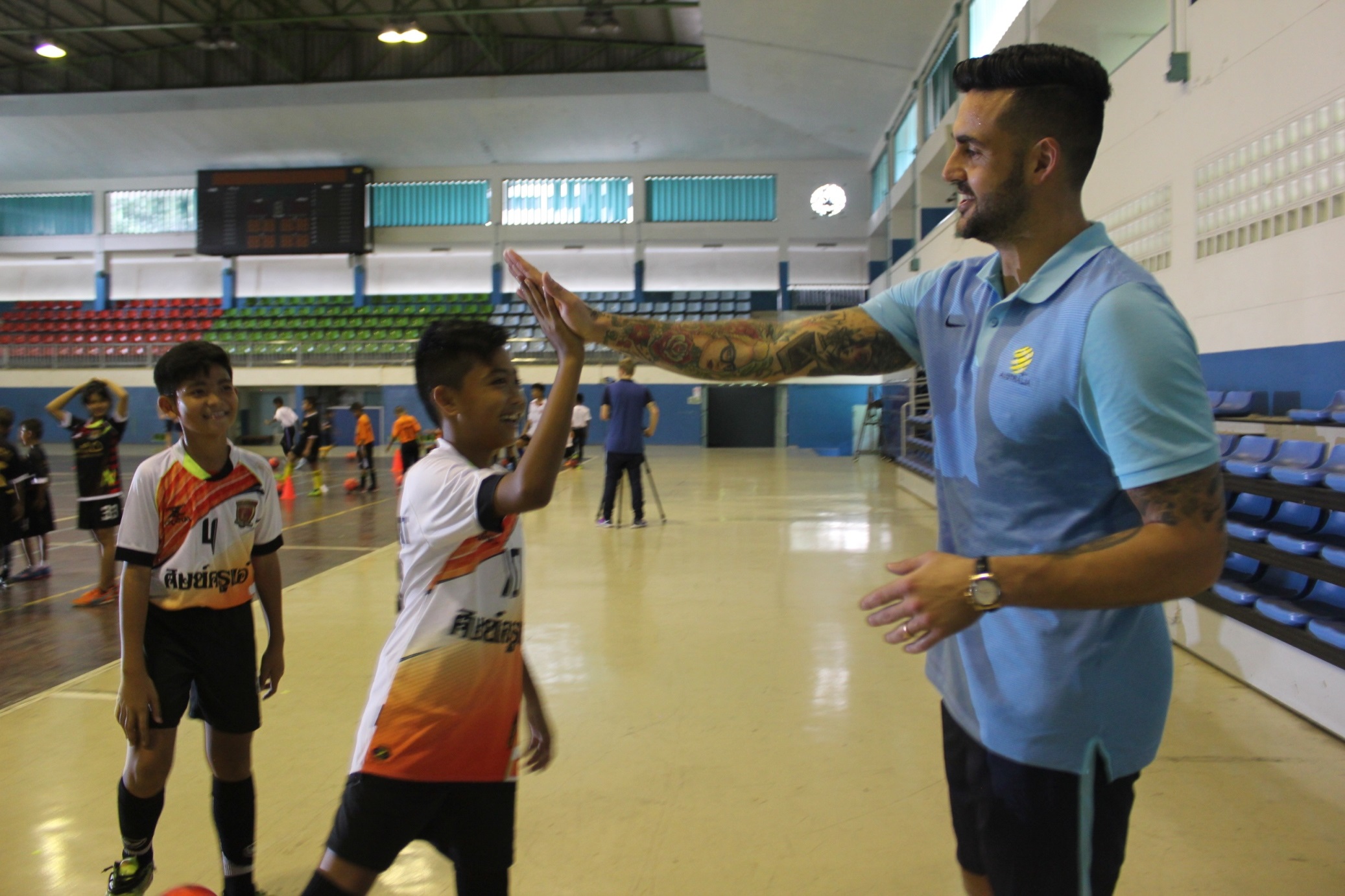 Socceroo Goalkeeper Adam Federici and some of the participants.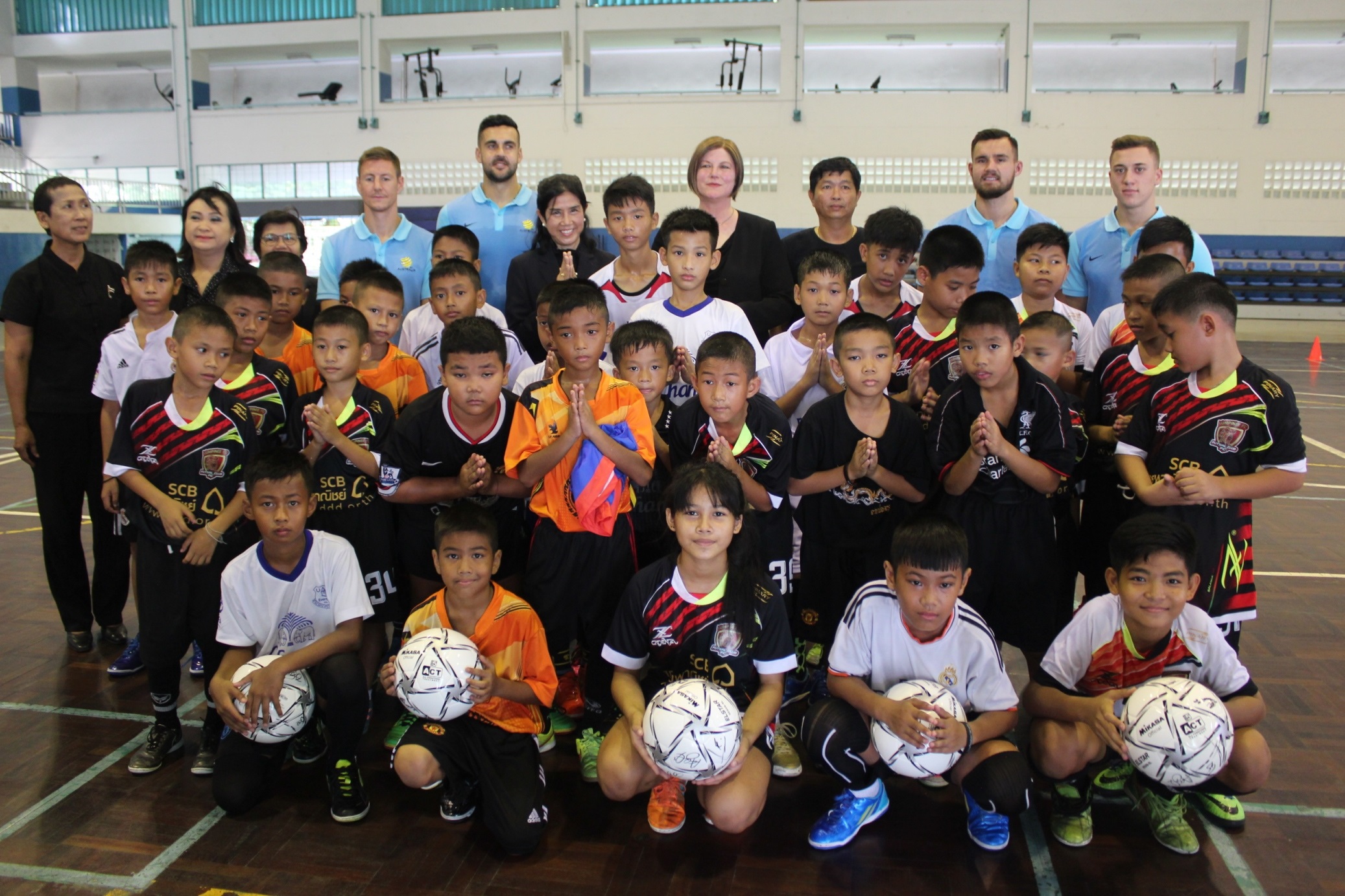 Four Australian National Football players Bailey Wright, Nathan Burns, Adam Federici and Alex Gersbach participated in a football clinic for 30 Thai children from Youth Centres around Bangkok. Octavia Borthwick, Australian Embassy's Head of Mission and Tuangporn Supsakorn, Director of City Recreation Division, Department of Culture, Sports and Tourism, Bangkok Metropolitan Administration, attended. Mr Chayapon Srihiran, Physical Education Technical Officer from Don Muang Youth Centre, participated as Thai coach.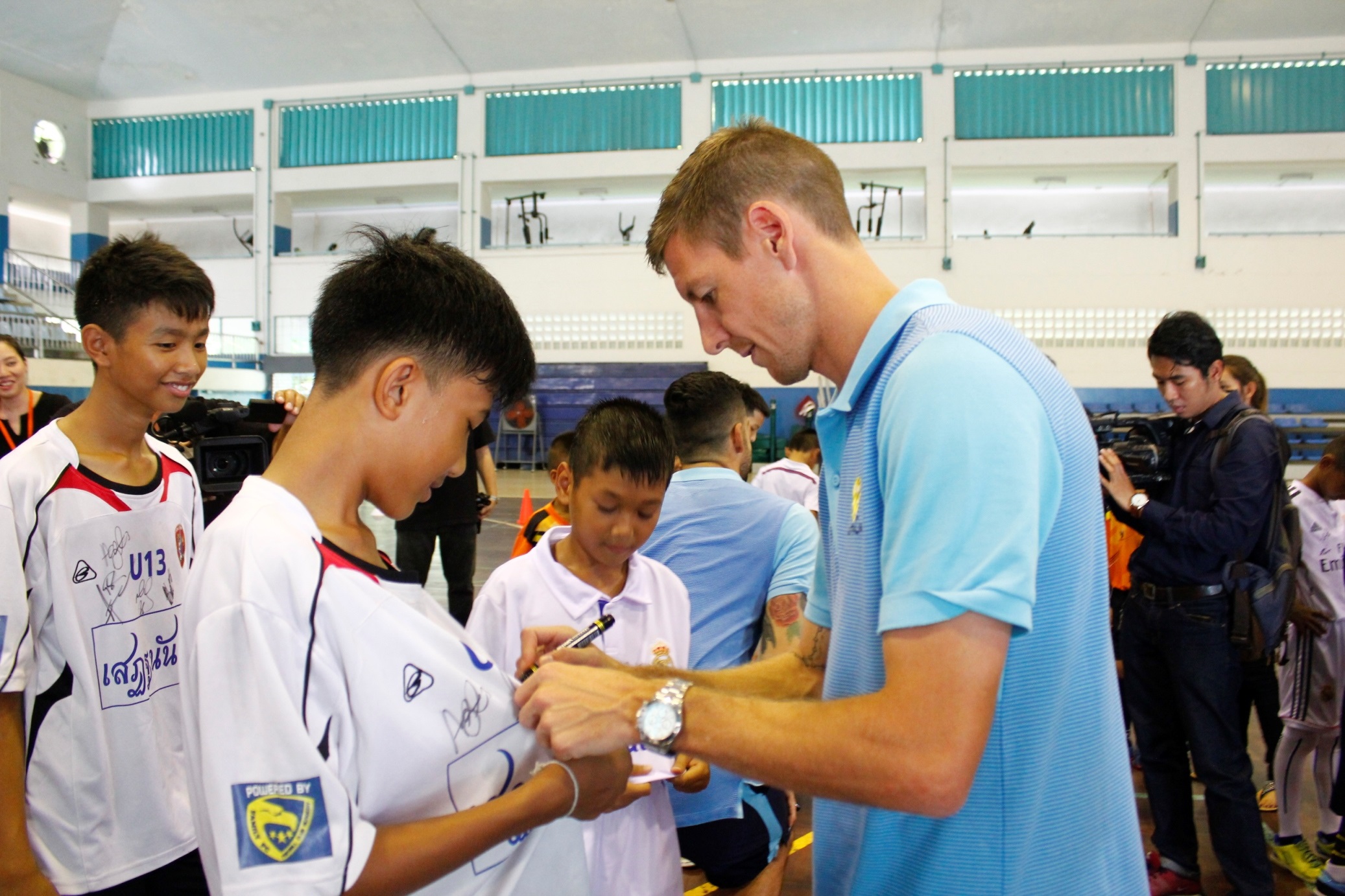 Nathan Burns signing jerseys.