Australia Day 2014: Celebrating stronger and warmer
Australia – Thailand bilateral relations
On 27 January 2014, the Australian Ambassador to Thailand, Mr James Wise, hosted a reception to celebrate Australia Day (26 January) at his residence. More than 600 guests attended the reception to thank guests for their contribution to enhancing the full spectrum of the Australia – Thailand bilateral relationship.
"Over several generations, Australians and Thais have built a solid foundation for bilateral relations. On this special day, we should also focus on the untapped potential in the relationship to make our wonderful relationship even better", said Ambassador Wise.
A highlight of the evening was the creative and distinctly Australian cuisine, prepared under the masterful guidance of the Grand Hyatt Erawan's Australian Executive Chef, Mark Hagenbach. The fresh food and drinks were sourced from all over Australia and included Pacific oysters, Australian beef and lamb, Australian-inspired desserts such as pavlova and lamingtons, and a wide range of fine Australian wine and cheeses.
The Australia Day 2014 celebration was proudly hosted by the Australian Embassy Bangkok and sponsored by Akara Resources Public Company Limited, ANZ Banking Group Ltd., NS BlueScope (Thailand) Limited, Loxley Public Company Limited, IDP Education Services Co., Ltd., Blackmores Ltd., Central Group of Companies, PTT Exploration and Production PLC, The Sukhothai Bangkok, Linfox M Logistics (Thailand) Ltd., Hemaraj Land and Development Public Company Limited, ANCA Manufacturing (Thailand) Ltd., The Beaumont Partners Co., Ltd., Baker Tilly (Thailand) Ltd., Servcorp Co., Ltd., Dusit Thani Bangkok, Qantas Airways Limited, and Virgin Australia.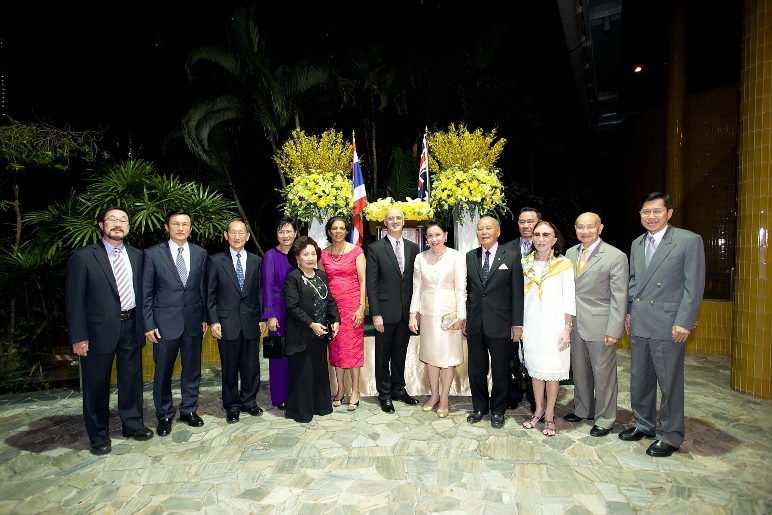 Australian Day 2014 Celebration (from left to right) : Mr Sudhitham Chirathivat; caretaker Education Minister Mr Chaturon Chaisang; Mr Chote Sophonpanich and Khunying Kalaya Sophonpanich; Mrs Kamala Sukosol; Mrs Teresa Wise and Australian Ambassador to Thailand Mr James Wise; Khunying Kingkaew Uathavikul; Former Supreme Commander General Saiyud Kerdphol AO; Former Chief of Defense Forces General Songkitti Jaggabatra AM; Ms Eva Maria Degli Albizi; Police General Chavalit Yodmani AO; caretaker Deputy Prime Minister Pongthep Thepkanjana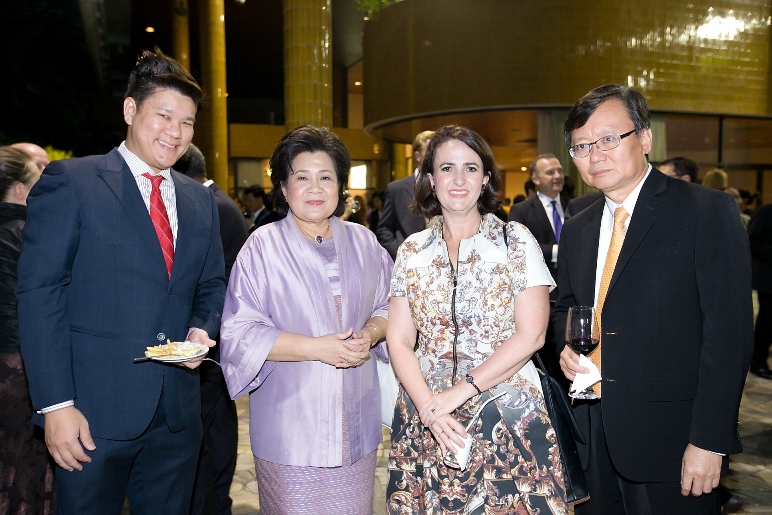 From left to Right: Mr Notachard Chintakanond, Director of Policy and Planning Division, National Broadcasting and Telecommunications Commission; Associate Professor Senator Nareewan Chintakanond, Vice-President of the Australia – Thai Parliamentary Friendship Group; Ms Sarah Roberts, Counsellor (Political and Economic), Australian Embassy ; and Mr Soonchai Kumnoonsate, Governor, Electricity Generating Authority of Thailand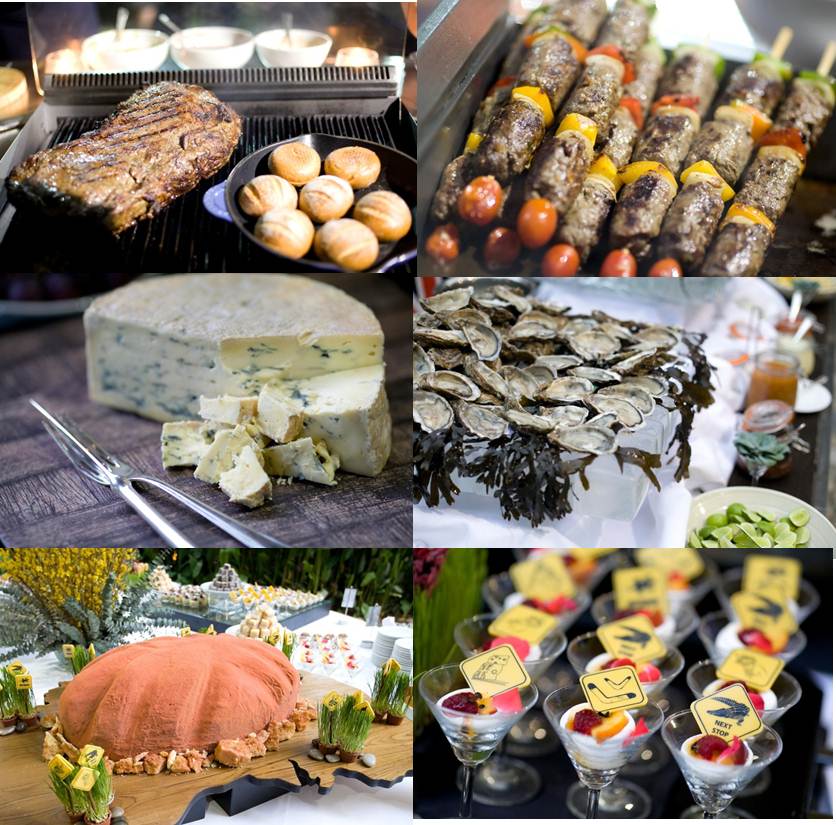 Australian favourites at the event: Australian beef and lamb, Australian cheeses, Australian Pacific Oysters, Australian-inspired desserts such as a cake in the shape of Uluru and pavlova.