INTERCHANGE: A Printmaking Dialogue Between Australia and Thailand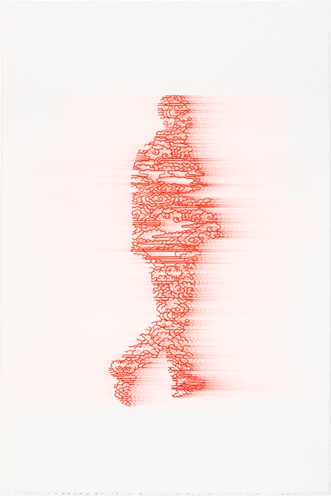 13 November 2014
The Australian Embassy welcomes a new exhibition of prints by celebrated Thai and Australian contemporary artists. The exhibition, titled 'INTERCHANGE: A Printmaking Dialogue Between Australia and Thailand', highlights the strong links between Thai and Australian artists. The exhibition will open on 19 November at the PSG Gallery in Bangkok.
Contributing Australian artists Patsy Payne and Michael Kempson will also hold a talk on 'People & Place: a story of Australian printmaking' at the PSG Gallery ahead of the exhibition on 18 November. The event will be open to the public, and Thai language interpretation will be provided.
Sarah Roberts, the Embassy's Acting Minister and Deputy Head of Mission, said "We are very excited about 'INTERCHANGE'. It's another great example of collaboration between talented Thai and Australian artists, and the results are beautiful and thought-provoking. I'm sure Thai audiences will really enjoy this exhibition."
Ms Payne, Mr Kempson and prominent Thai curator Assistant Professor Somporn Rodboon are curating the exhibition. It has been organised by the University of New South Wales' College of Fine Arts, the Australian National University, Cicada Press and the Chiang Mai Art on Paper Studio.
The exhibition brings together diverse works from 30 Thai and Australian artists, produced by a range of printing processes.
INTERCHANGE will also be exhibited in Australia in 2015 at the Australian National University in Canberra and the Mosman Art Gallery in Sydney.
INTERCHANGE can be seen at the PSG Gallery in Silpakorn University's Faculty of Painting, Sculpture and Printmaking from 19 November to 15 December. The gallery is open every day from 10:00 to 18:00 except Sundays and public holidays.
Ms Payne and Mr Kempson's talk will be held at the PSG Gallery on 18 November at 14:00.