Western Australia universities seek new collaborative opportunities with Thai institutions
10 February 2014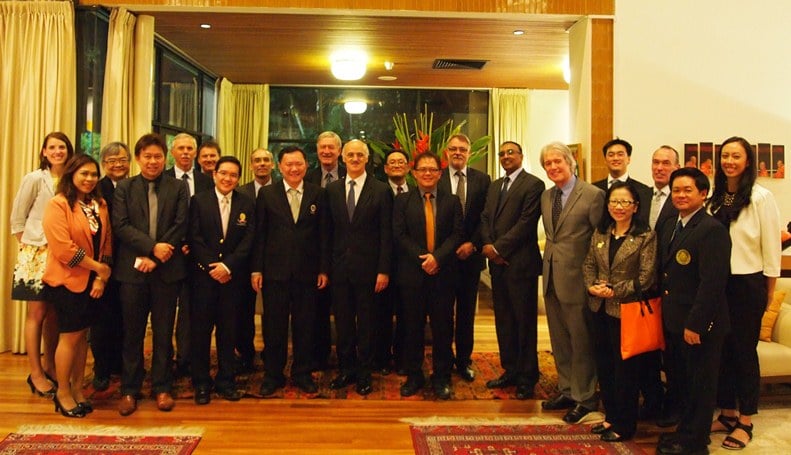 Eight delegates from Western Australia universities recently visited Bangkok to explore expanding academic cooperation with Thai institutions.
Organised by StudyPerth Australia and supported by the Australian Embassy, Bangkok, the visit developed bilateral linkages and identified future areas of research collaboration. The mission also explored the opportunities for Australian students to study in Thailand, as the Australian Government aims to increase the number of Australian students studying in the Indo-Pacific region.
The delegates representing Murdoch University, Curtin University and the University of Western Australia also discussed educational policies and scholarship programs with government bodies.
Their itinerary included visits to Thammasart University, Kasetsart University and King Mongkut University of Technology Thonburi. The three universities hosted a university research roundtable for representatives from Thai universities, where they discussed specific research projects. The meetings also facilitated an in-depth look at the strengths of Western Australia universities and their research capacities.
Delegation leader, Professor David Wood, Vice President (International) from Curtin University, said that "Thailand and Australia have much in common, especially in research areas such as engineering, microbiology and agriculture. Through this mission we hope to establish new research partnerships and nurture existing ones".
The three Australian universities have existing partnerships with over 10 universities in Thailand regions, specialising in the areas of agriculture, forestry, environment and psychology.