Australian innovation at the 2016
National Science and Technology Fair
17 August 2016
The Australian Embassy, Bangkok has teamed up with Questacon, Australia's National Science and Technology Center and Thailand's National Science Museum to support Thai innovation and creativity at the 2016 National Science and Technology Fair from 18-28 August at the IMPACT Exhibition and Convention Center. The Fair is open daily from 0900-1900 hrs (Free admission).
With this year's theme of "Science, Technology and Innovation: Inspiring Creativity for Better Living and Sustainability for the Nation", the Australian Embassy is pleased the fair will feature the following activities:
Enterprising Australians – a Questacon exhibition showcasing Australian innovators and inventors and their inspiring stories of commercial success.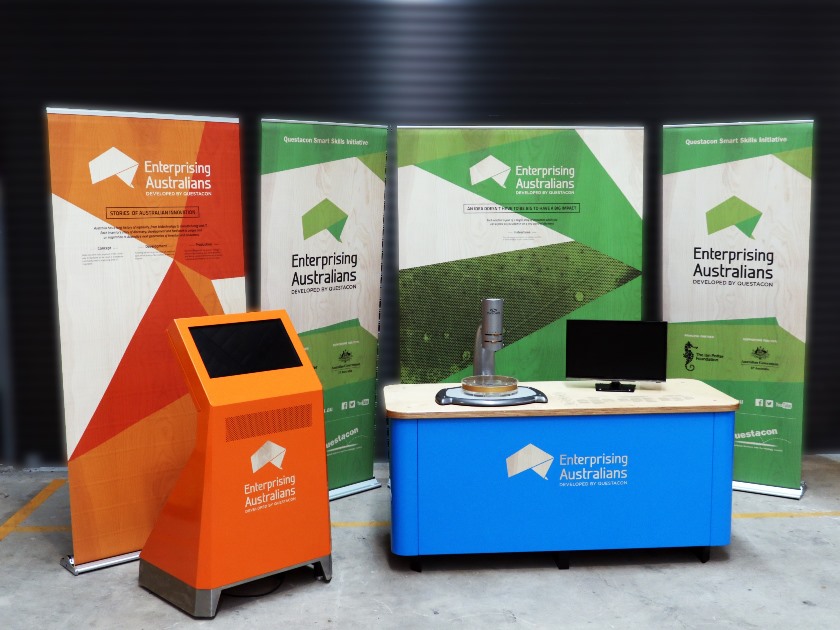 Photo credit: Questacon
"Byte Wise"- a great opportunity for parents and children to explore mathematics through hands-on problem solving activities.
Photo credit: Questacon
In addition to Enterprising Australians and "Byte Wise" exhibition that will be on display at the Fair, the Australian Embassy, Bangkok and National Science Museum, Thailand organise E-Waste Management, a maker space – an enquiry-based learning activity about the benefits of recycling electronic waste, inspired by Australian scientist Professor Veena Sahajwalla's recent visit to Bangkok. Participants can choose from various types of electronic waste materials and turn it into new products within 30 minutes!
Date: 18-28 August 2016
Time: 0930-1600 (Tuesday – Friday)
0930-1700 (Saturday, Sunday and Public Holiday)
Venue: Temporally Exhibition Space, Information Technology Museum
National Science Museum, Thailand
Contact: Tel: 02-577 9999 ext 2109
Participation in the activities is free.