The Australian Embassy in Bangkok is moving to Wireless Road

3 July 2017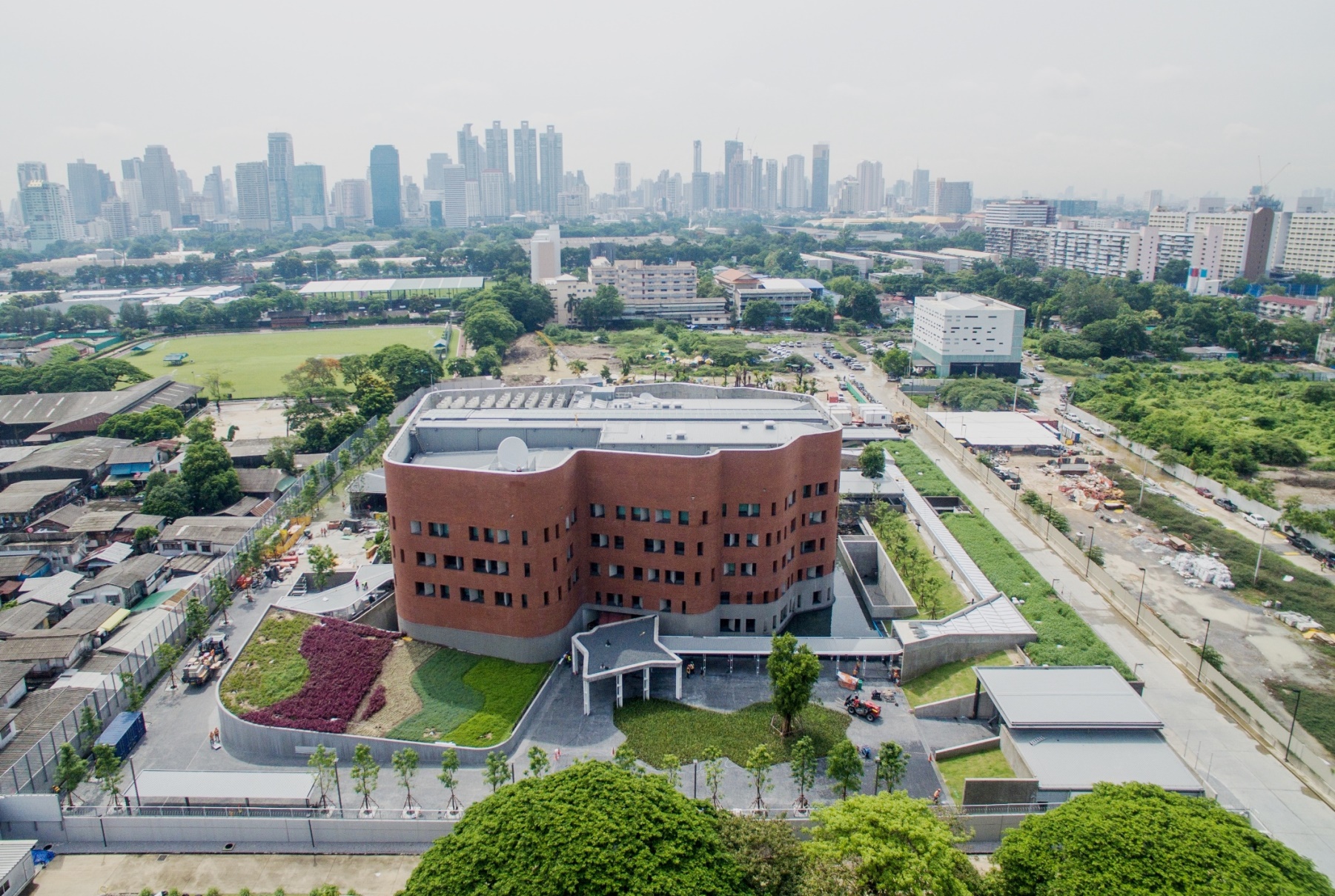 The Australian Embassy Bangkok is moving from South Sathorn road to a new location at 181 Wireless Road, not far from Lumphini Park.
The new premises on Wireless Road will open on Monday 31 July 2017.
As Australia's fourth largest diplomatic mission in the world, the new embassy complex at wireless road will include a five-storey Chancery and an Ambassador's residence.
Designed by prominent Australian architect Mr James Grose, of BVN Architecture firm, the new building will be as iconic as that on South Sathorn. Inspired by features of the Australian landscape, its striking red exterior is reminiscent of the rocks of Australia's central desert and the traditional 'itt mon daeng' Thai brick, used extensively in Thai temples.
The embassy's new address is 181 Wireless Road, Lumphini, Pathumwan, Bangkok 10330. Telephone, fax numbers and email addresses of the embassy will remain the same. For more details, please visit www.thailand.embassy.gov.au
How to get to there:
Please find attached map to the new Australian Embassy, Bangkok
Watch this #Sathorn2Wireless video for direction
MRT Lumphini Station, Exit 3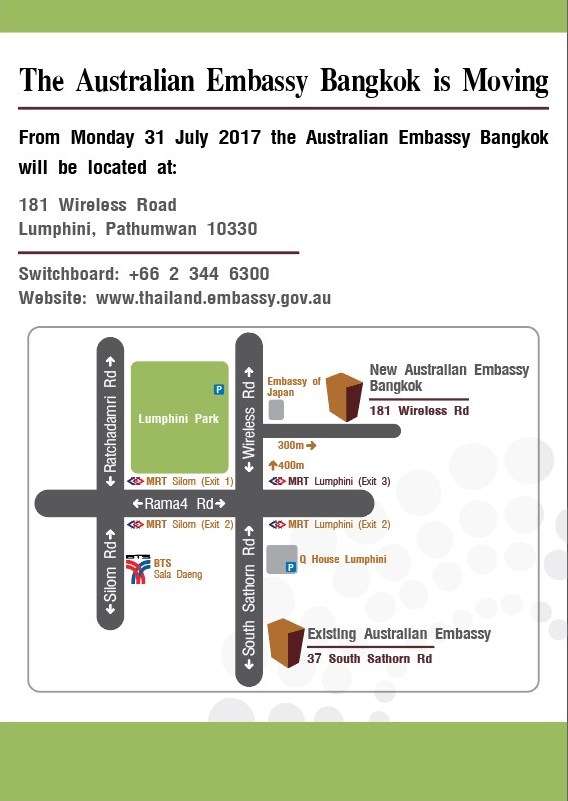 Follow us:
Facebook 'Australia in Thailand'
Ambassador's Twitter 'AusAmbBkk'