Australia's Orange Sky Providing Mobile Shower & Laundry Services for homeless

20 September 2017
These Orange vans are running across Australia with washing machines, dryers and shower facilities to give homeless and disadvantaged people the opportunity to shower and wash their clothes for free. This organisation's inspired young founders came to speak in Bangkok recently.
Nicholas Marchesi and Lucas Patchett founded Orange Sky Australia (OSA), in October 2014. The idea came from a vision to help homeless people improve their lives through access to laundry and shower services. The idea started in the founders' home town of Brisbane and quickly grew to 14 services covering most large cities in Australia.
But it's not just about the providing the homeless a chance to shower and get their clothes clean. It's a catalyst for conversation. While the clothes are being washed, Orange Sky has the opportunity to sit down and listen to the stories of the homeless and to refer those in need to other services. Orange Sky Laundry now does over 5.8 tonnes of laundry every week, which creates 1,100 hours of positive and genuine conversations each week.
Wash by wash, Nicholas, Lucus and their 900 volunteers spread their positive impact to communities across Australia. In 2016, Nicholas and Lucus were honoured as the Young Australians of the Year in recognition of their community service. This year the Australian Embassy supported Orange Sky Australia to spread the inspirational story in Bangkok at the ASEAN Economic Integration Forum 2017, at the United Nations Economic and Social Commission for Asia and the Pacific (ESCAP) from 14-15 September at the United Nations Conference Centre.
Thanks to the Australia-ASEAN Business Council as executive partner for the AEIF, and instrumental in OSA being invited. AABC is a non-profit organisation focused on growing and strengthening trade and investment between Australia-ASEAN.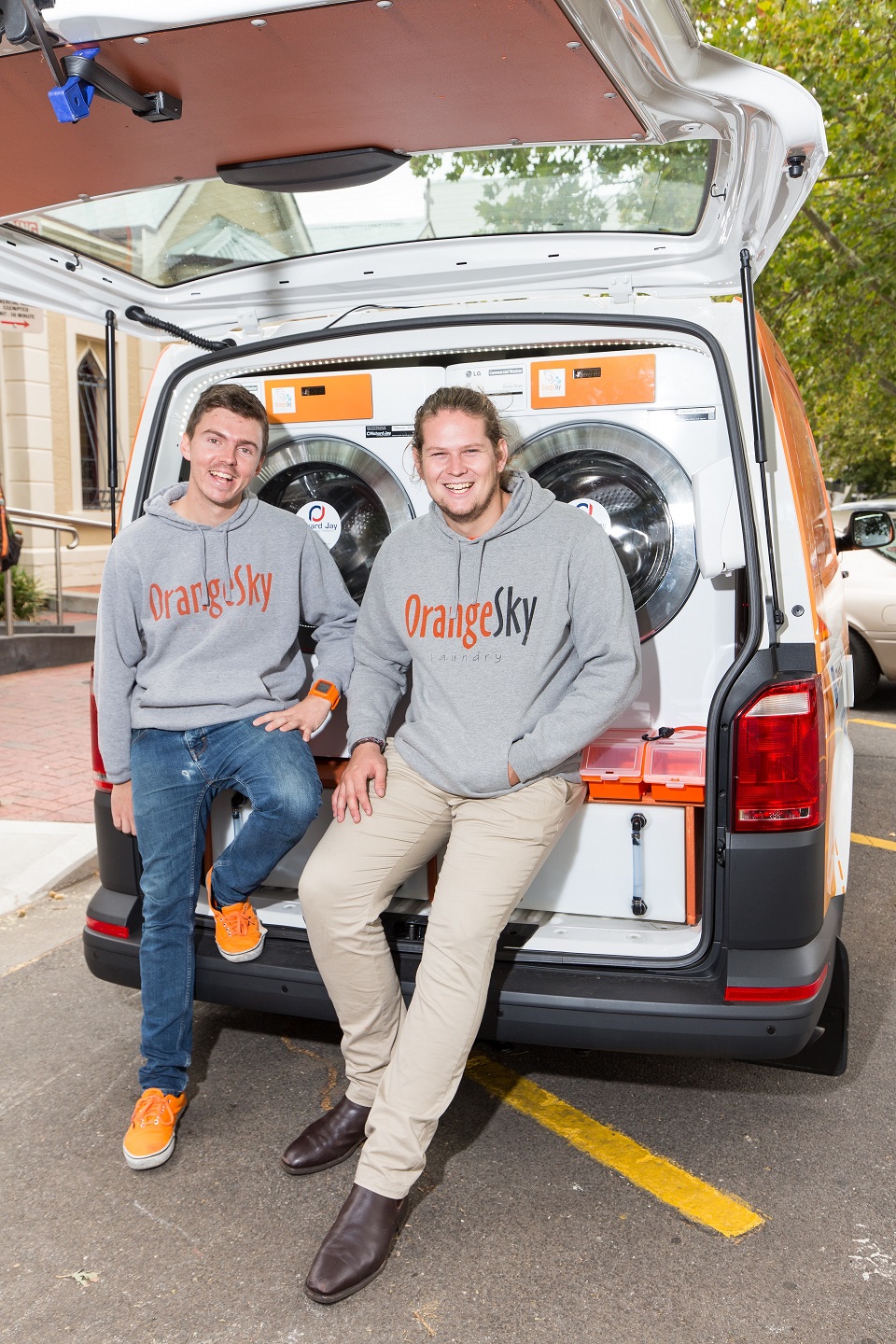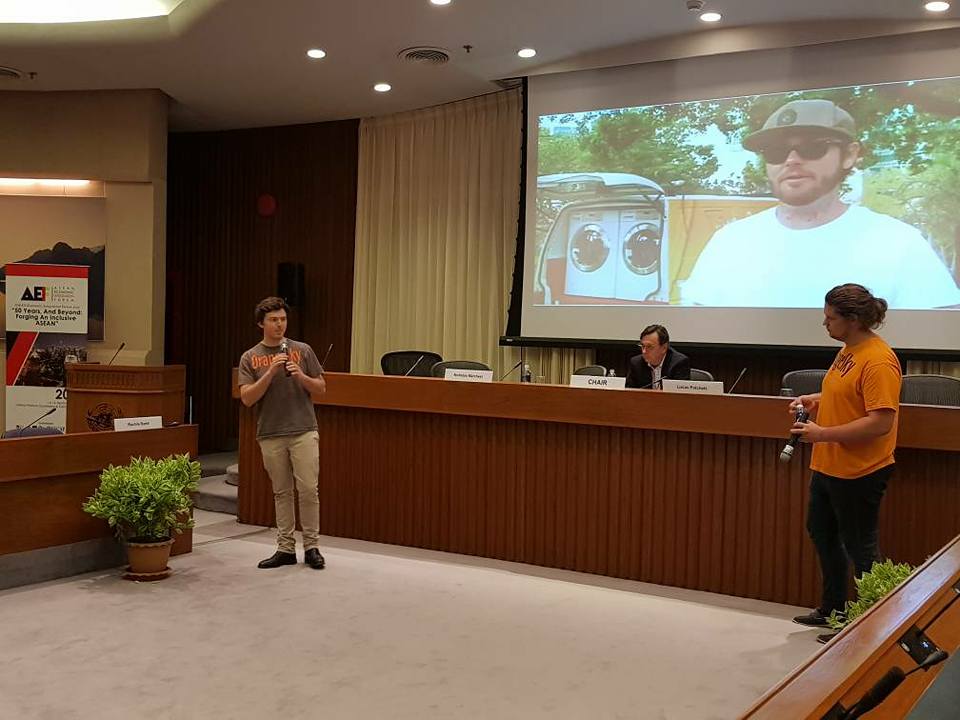 Click here for Thai version