Learn English in Australia over Summer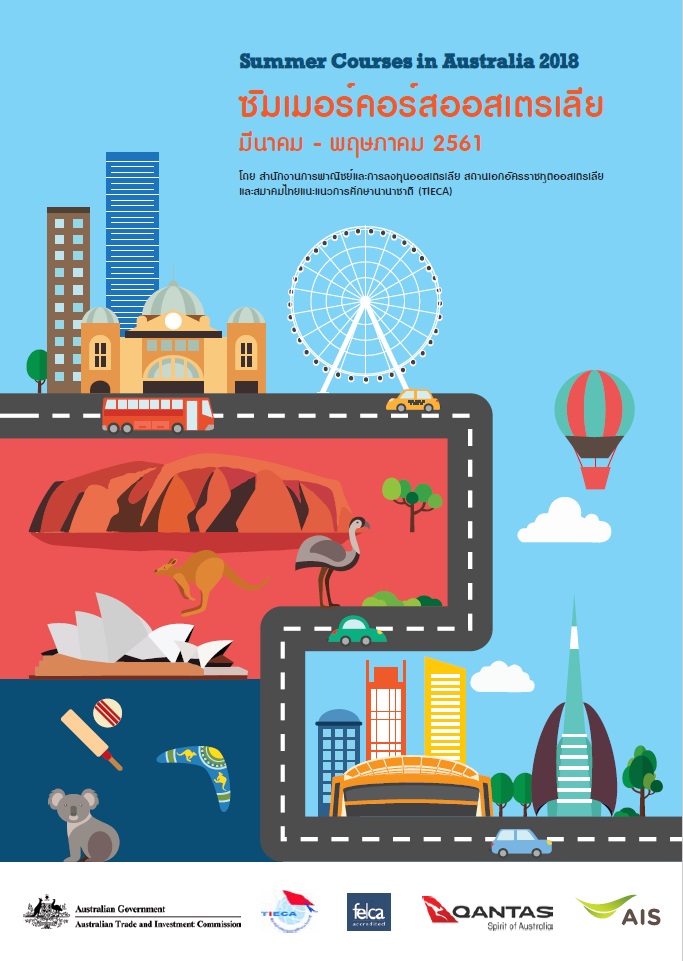 29 December 2017
Have fun and learn English during school break in Australia!
Thais aged between 9 to 18 years old have the opportunity to improve their English language skills on a three to four week summer course in Australia. On 13 January 2018, an exclusive information session about these courses is being hosted by our officers from Austrade Bangkok.
On these courses, students can learn English, share classes with Australian students and explore the Australian lifestyle through homestays and excursion activities. The quality of Australian summer school program is second to none. The courses are especially designed for Thai students to enhance their English language proficiency and taught by highly qualified teachers with experience instructing students whose mother-tongue is not English. Students will study at school cities that ranked of the top 50 for the world's QS Best Student cities 2017. Six Australian education institutions in five cities are participating in the program this year.
South Australian Government schools – Adelaide
Canterbury College – Brisbane
Imagine Education Australia – Gold Coast
Holmes Institute – Melbourne
New South Wales Government schools – Sydney
Sydney College of English – Sydney
'Summer Courses in Australia 2018' is a partnership between the Australian Trade and Investment Commission (Austrade) at Australian Embassy, the Thai International Education Consultations Association (TIECA), Qantas Airways and Advanced Info Service (AIS). For a third year, this collaboration offers Australian education opportunities to Thais that builds on our already strong education partnership between Australia and Thailand.
The information session being hosted on Saturday 13 January 2018 at the AIS Design Centre, 5th floor, Emporium Department Store (Sukhumvit Road, Bangkok) is scheduled to start at 14.00 and will end 16.30 hrs. Attendance is free. Seats are limited so those interested should register their names and contact details via email at pattarin@austrade.gov.au or call 02 696 4835.
Information about how to apply can also be found at www.studyinaustralia.gov.au/thai.
For more information please contact:
Ms Pattarin Wirojchoochut, Education Manager
Australian Trade and Investment Commission, Australian Embassy Bangkok
Tel: 02 696 4835 Email: pattarin@austrade.gov.au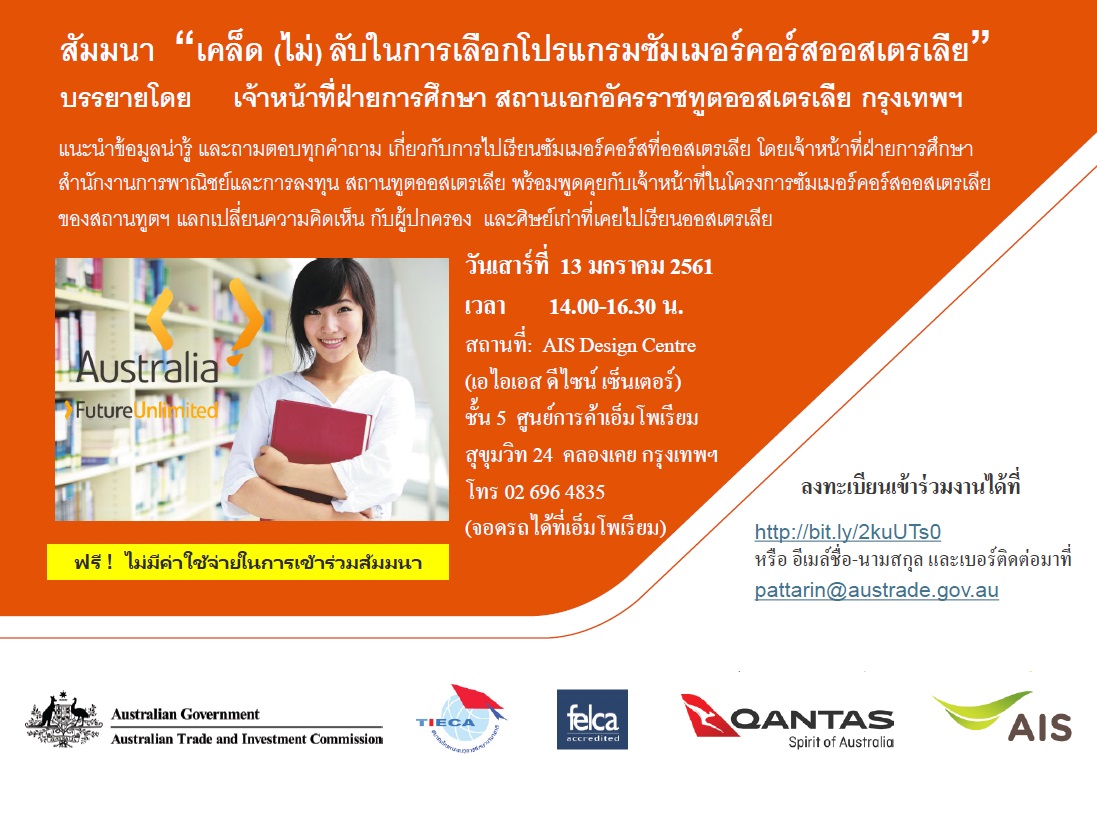 Click here for Thai version