Australia-Thai Military Exercise "Thai Boomerang" Returns
22 September 2017
Thailand and Australia concluded Exercise Thai Boomerang 17 on Friday 15 September in Nakhon Ratchasima province.
First held in 1992, this is the 13th iteration of Exercise Thai Boomerang, an air defence exercise undertaken by the Royal Australian Air Force and the Royal Thai Air Force, in Thailand. The exercise is part of a suite of cooperation activities which highlight the close defence relationship between the two countries.
The Australian Ambassador to Thailand, His Excellency Mr Paul Robilliard, attended the closing ceremony for Exercise Thai Boomerang 17 at Wing 1 Royal Thai Air Force Base Khorat. Deputy Chief of the Air Staff for Operations, Air Marshal Bhanupong Seyayongka, represented the Royal Thai Air Force, demonstrating the importance of the exercise to both countries.
At the closing ceremony Ambassador Robilliard said "Exercises like this not only contribute to the skills and professionalism of our two air forces but also contribute to the friendship that exists between them".
Friday saw the culmination of the two-week exercise in which F/A-18As from the Royal Australian Air Force's 75 Squadron joined with F-16s from Royal Thai Air Force's 102 Squadron, 103 Squadron and 403 Squadron. The purpose of the exercise was for the Thai and Australian pilots to work together in planning and conducting real-life missions to prepare them for future coalition operations.
The exercise progressed from simple aerial engagements to "a large force employment" where the participants split into opposing teams and flew missions against one another.
This year's exercise also marked the first time that the two air forces were able to train using datalinks, further increasing the level of interoperability and value achieved through the training.
But the exercise was not all about flying. Personnel from both air forces graciously gave their time to visit a local school in Nakhon Ratchasima province where the crews contributed to maintenance around the school, painting of one of the buildings.
75 Squadron donated a range of sporting and classroom equipment to the school, including a number of Australian Football League footballs brought over especially from Australia.
Exercise Thai Boomerang will next be held in 2019 with the Royal Australian Air Force squadrons hotly contesting which will be the lucky squadron picked to travel again to Thailand.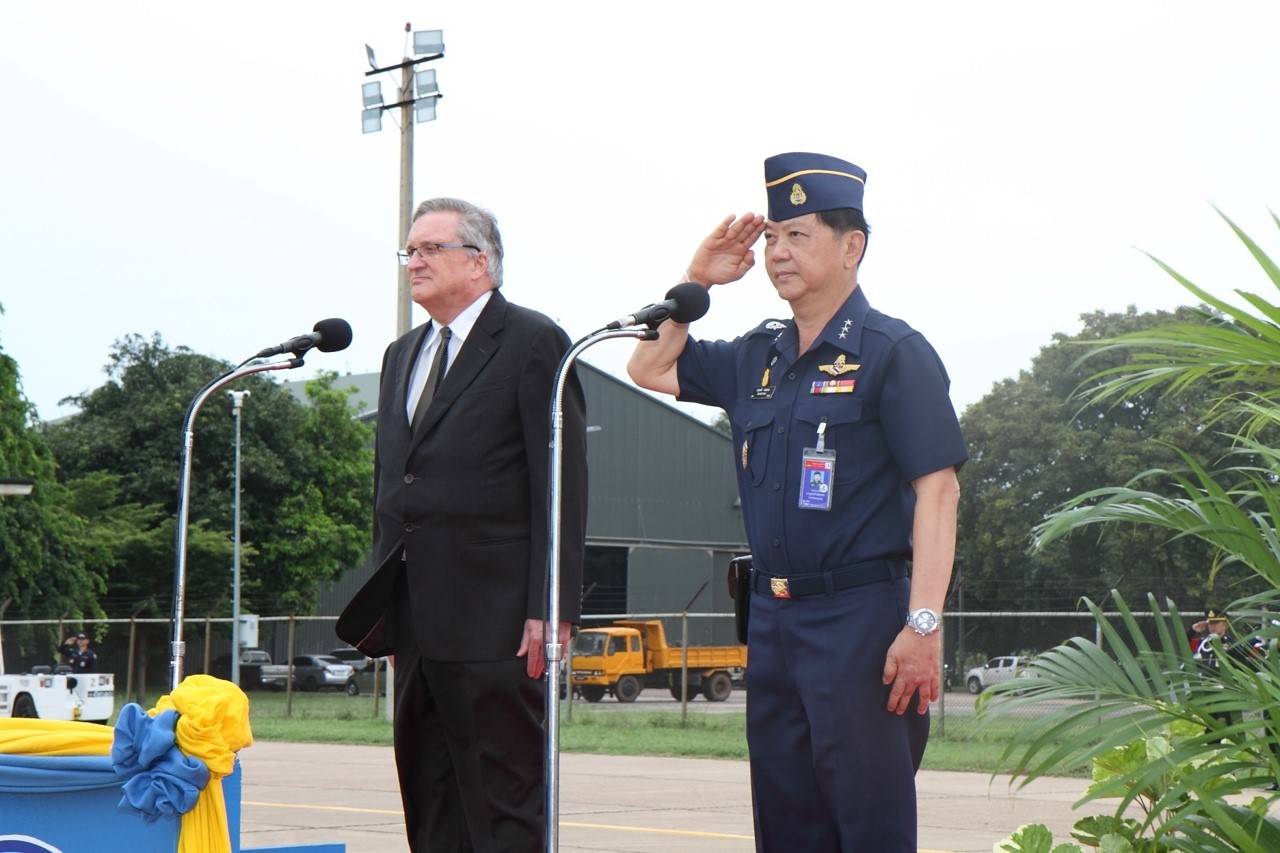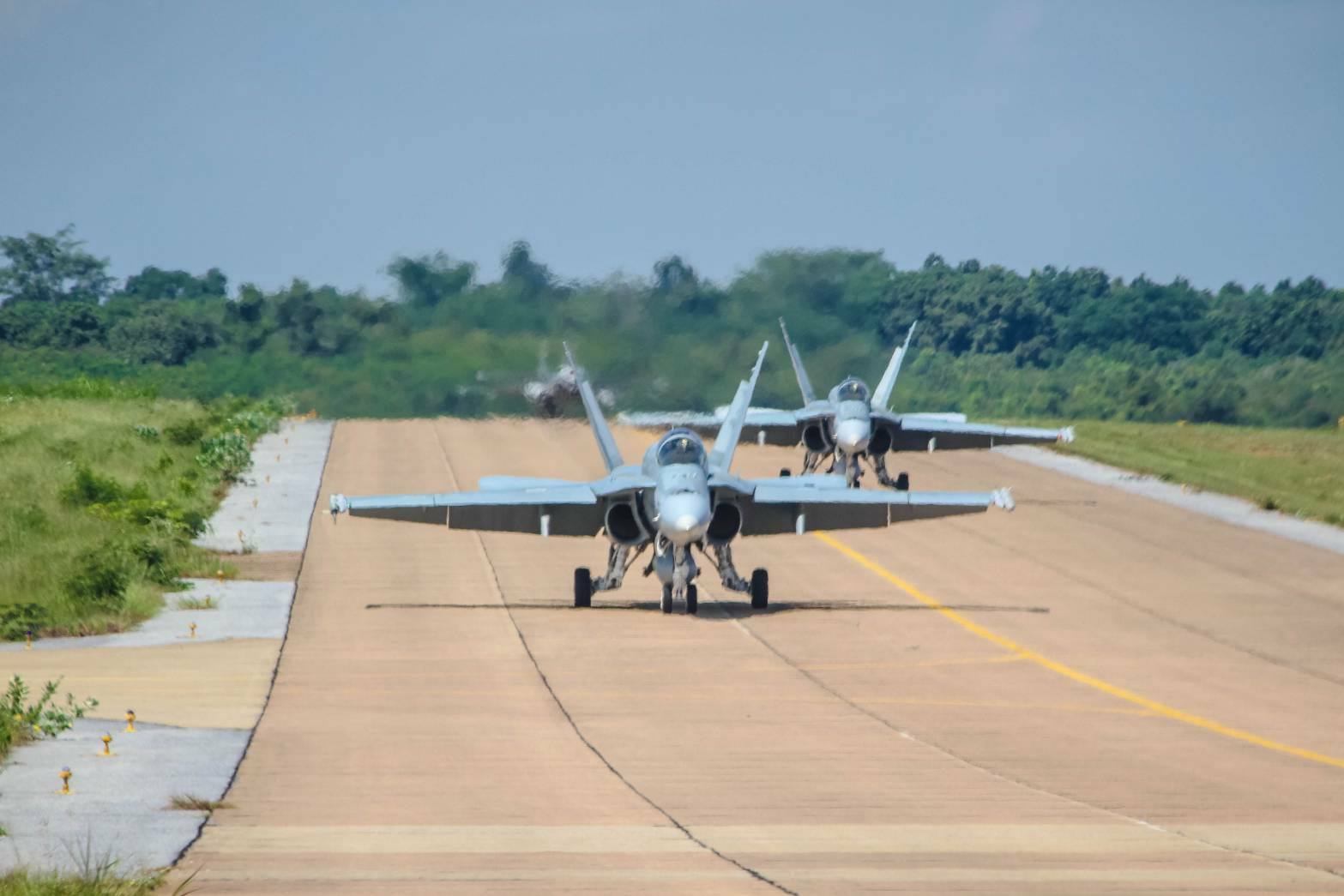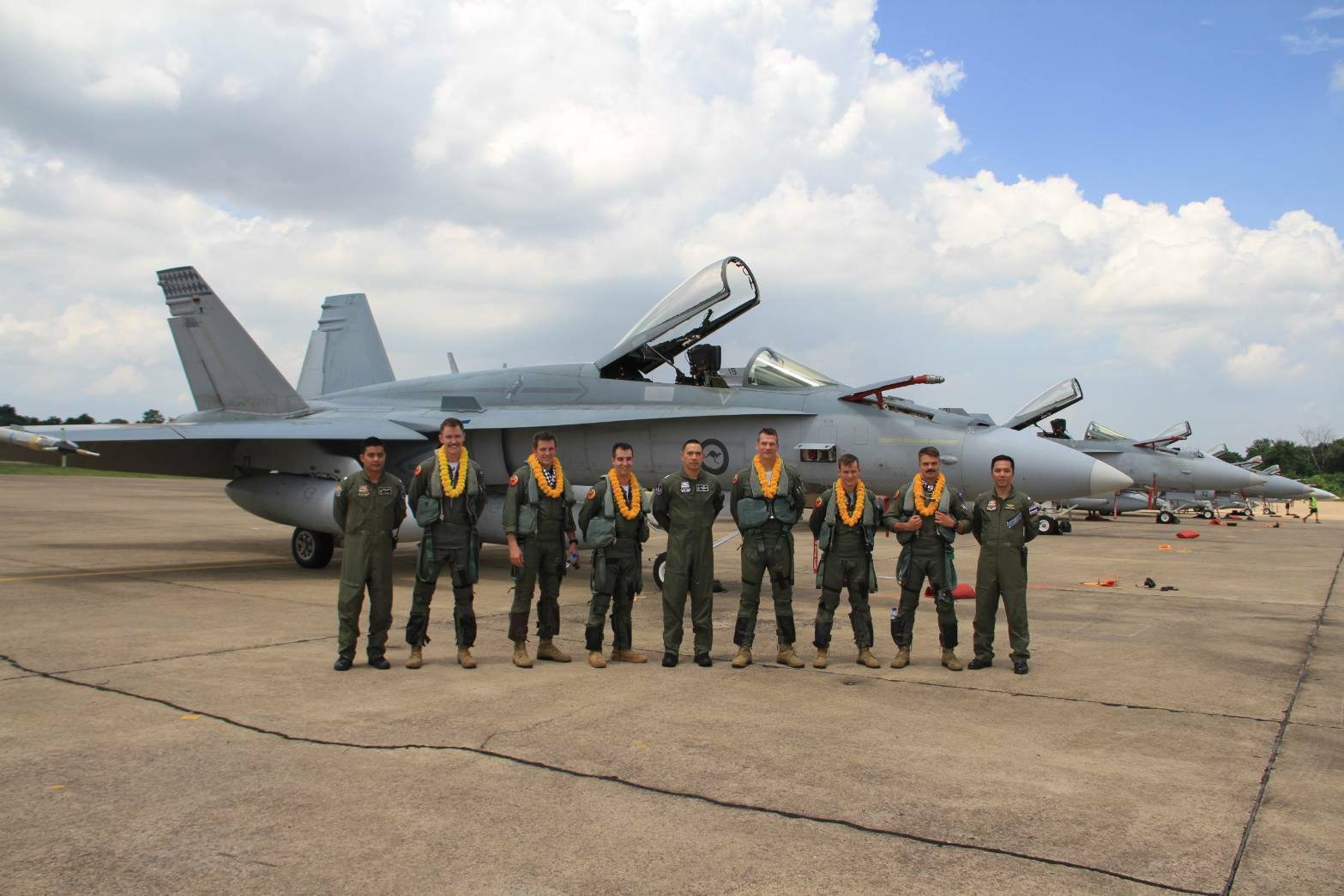 Click here for Thai version