Australian Embassy Participates in "Clean Up Bangkok River 2018"

14 September 2018
Ahead of this year's Clean Up the World weekend, the Australian Embassy Bangkok proudly collaborated with the Bangkok River Partners, embassies, hotels and other businesses to eliminate waste and raise awareness of the need to preserve Bangkok's natural environment.
On Friday 14 September, the Australian Embassy's Chargé d'Affaires, Jon Philp, led Embassy staff to join our partners to clean the streets from the Shangri-La Hotel to the Sathorn Bridge. Participating partners included staff from the Shangri-La Hotel, Malaysian Embassy, Wat Suan Plu School and the Bangkok Metropolitan Administration (BMA). 'Clean Up Bangkok River 2018' initiative aims to remove rubbish from streets, public spaces, and canals, including those that feed into the Chaophraya River and into the Gulf of Thailand.
"The Australian Government is committed to protecting the environment both in Australia and internationally. That is why the Australian Embassy supports this campaign annually and we are proud to be here again this year" said Chargé d'Affaires.
The waste collected from this year's clean up was recorded by students from Mahidol University to establish a baseline with which to compare data in coming years which will lead to high impact measurable solutions in the future. As part of this year's event, students from Mahidol University and staff from BNH Hospital also conducted an education session on plastic pollution, eco-system deterioration and sanitisation for students at Wat Suan Plu School.
'Clean Up the World' is a global campaign, which originated from the Clean Up Australia Day project, launched in 1987 in an attempt to overcome the effects of rubbish and pollution on the environment. The project later expanded to include other communities. In 1993, Australia partnered with the United Nations Environment Programme (UNEP) to transform the initiative into a global program. Today, an estimated 35 million volunteers from 130 countries participate in the campaign annually.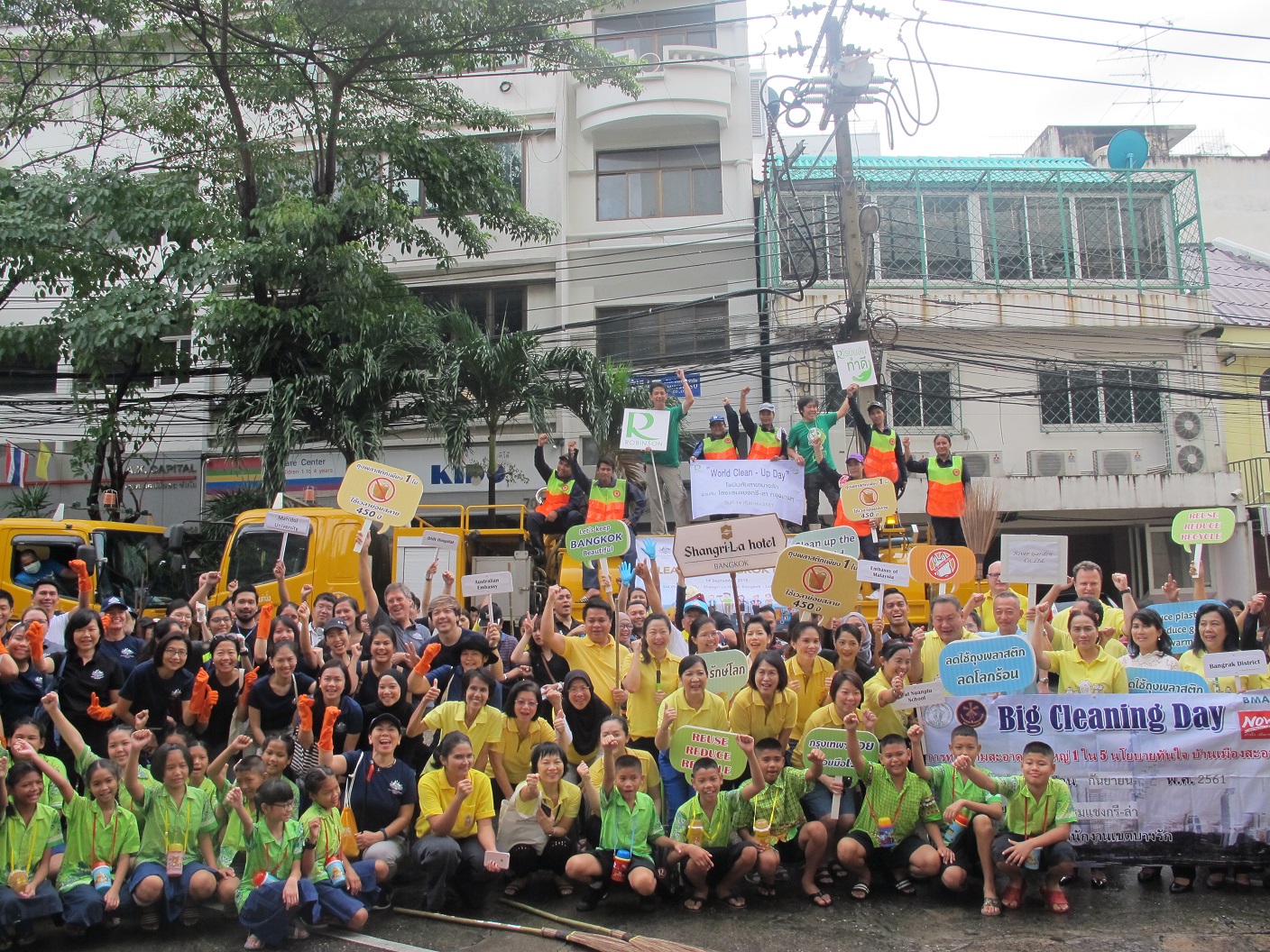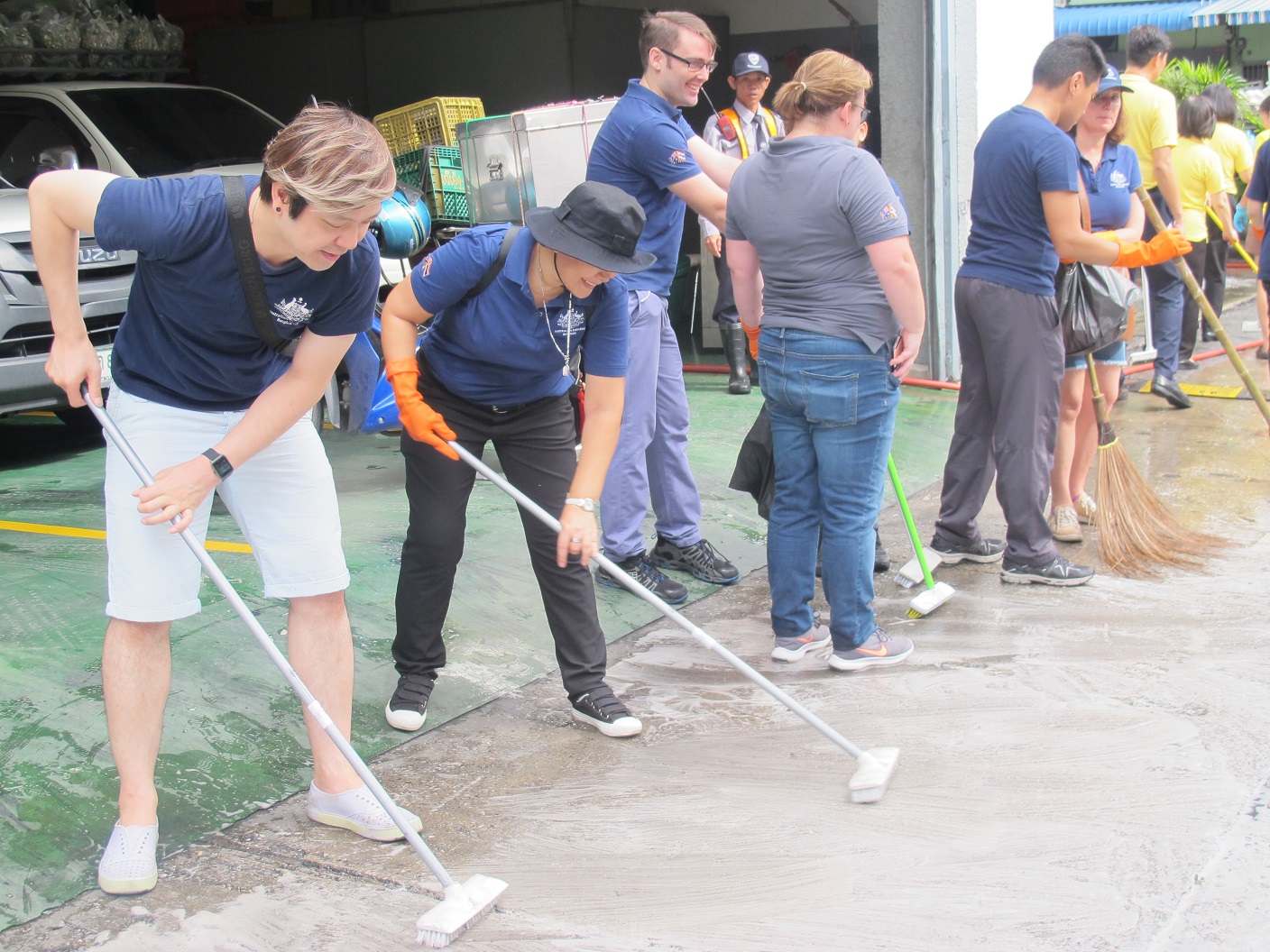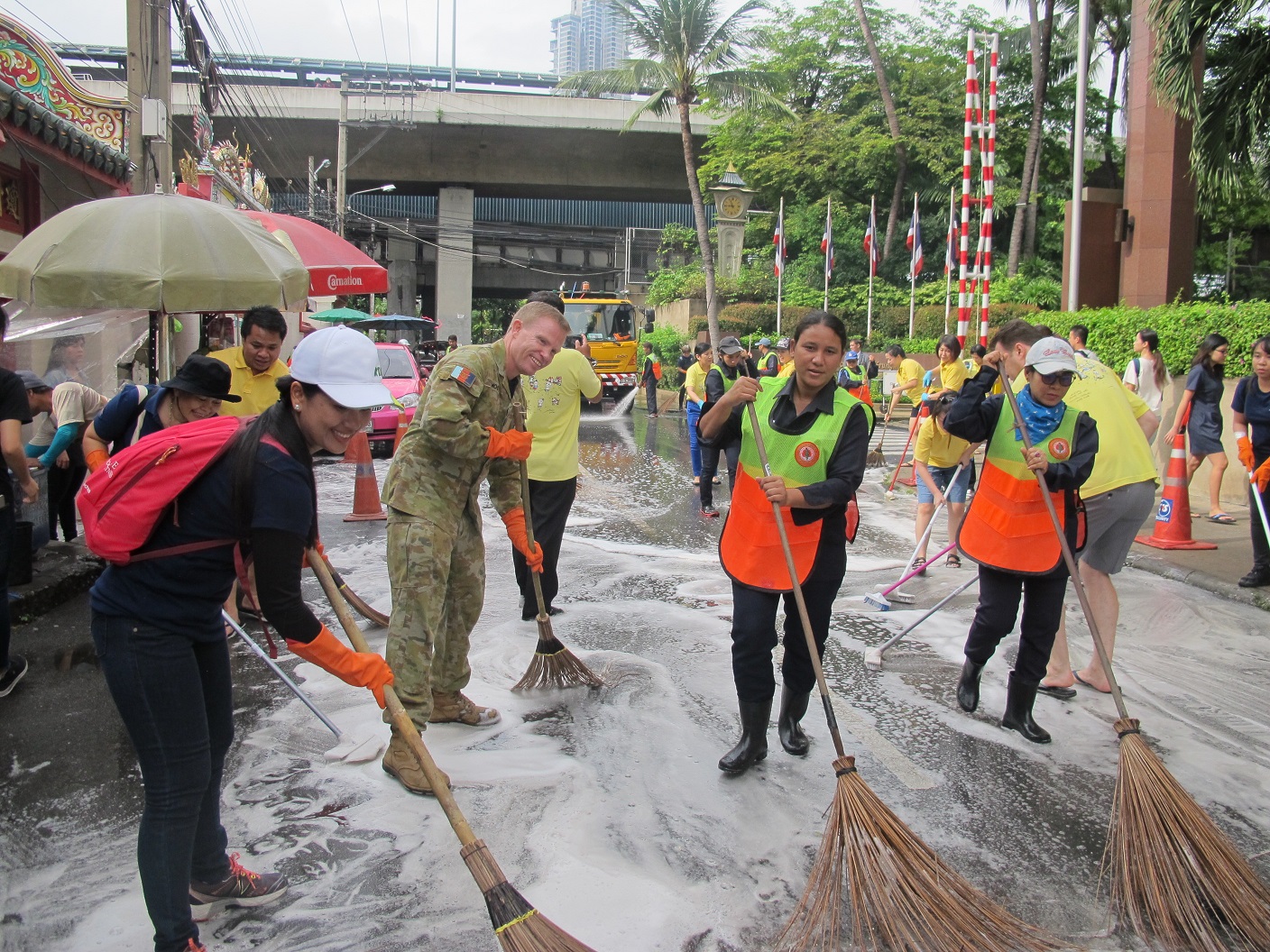 Click here for Thai version