Thailand to participate in Australia's Exercise Pitch Black
15 August 2018
Some of Thailand's best fighter pilots have travelled to Australia to train with foreign air forces in one of the world's biggest military aviation exercises, known as "Exercise Pitch Black".
Exercise Pitch Black is currently underway in Darwin in Australia's Northern Territory. The Royal Thai Air Force (RTAF) pilots, along with aircraft maintainers and support staff are sharing lessons with their counterparts from the RAAF and other nations from around the world. The detachment is working with an Australian Liaison Officer who speaks Thai for the officers to effectively share ideas and lessons from the exercise.
Training scenarios involve dozens of aircraft taking part in high speed aerial combat or 'dog fighting'. The RTAF pilots are flying their Saab JAS Gripen multi-role fighter jets.
Fighter jets from many different nations work together as the 'Blue' team to find and defeat the enemy 'Red' team.
This year's exercise features more than 4000 personnel and up to 140 aircraft from 16 participating nations. Exercise Pitch Black aims to further develop offensive counter air, air-land integration, and intelligence, reconnaissance and surveillance capabilities, as well as foster international co-operation with partner forces.
Exercise Pitch Black is the Royal Australian Air Force's largest and most complex exercise. Pitch Black 2018 is being conducted from 27 July until 17 August.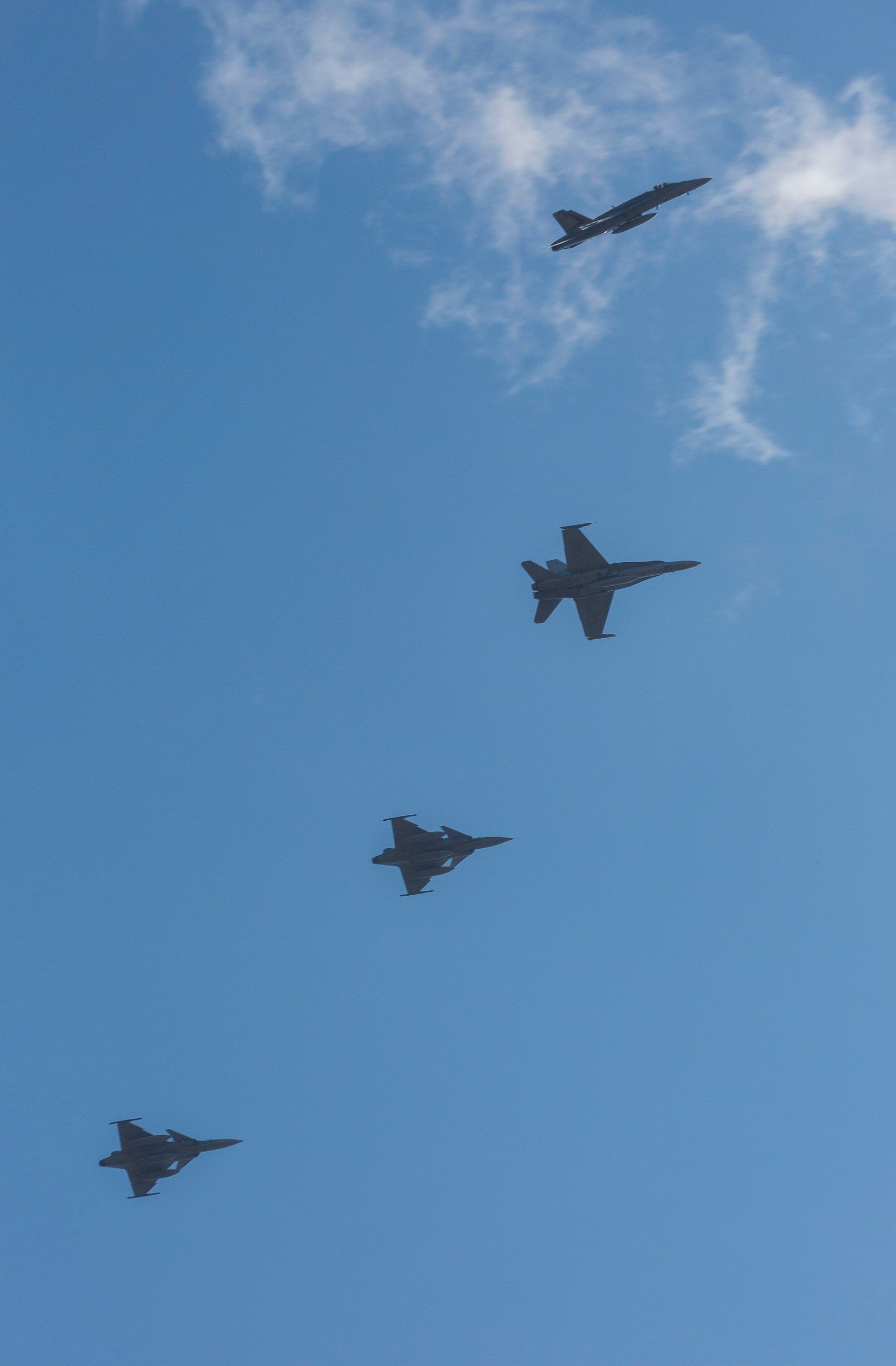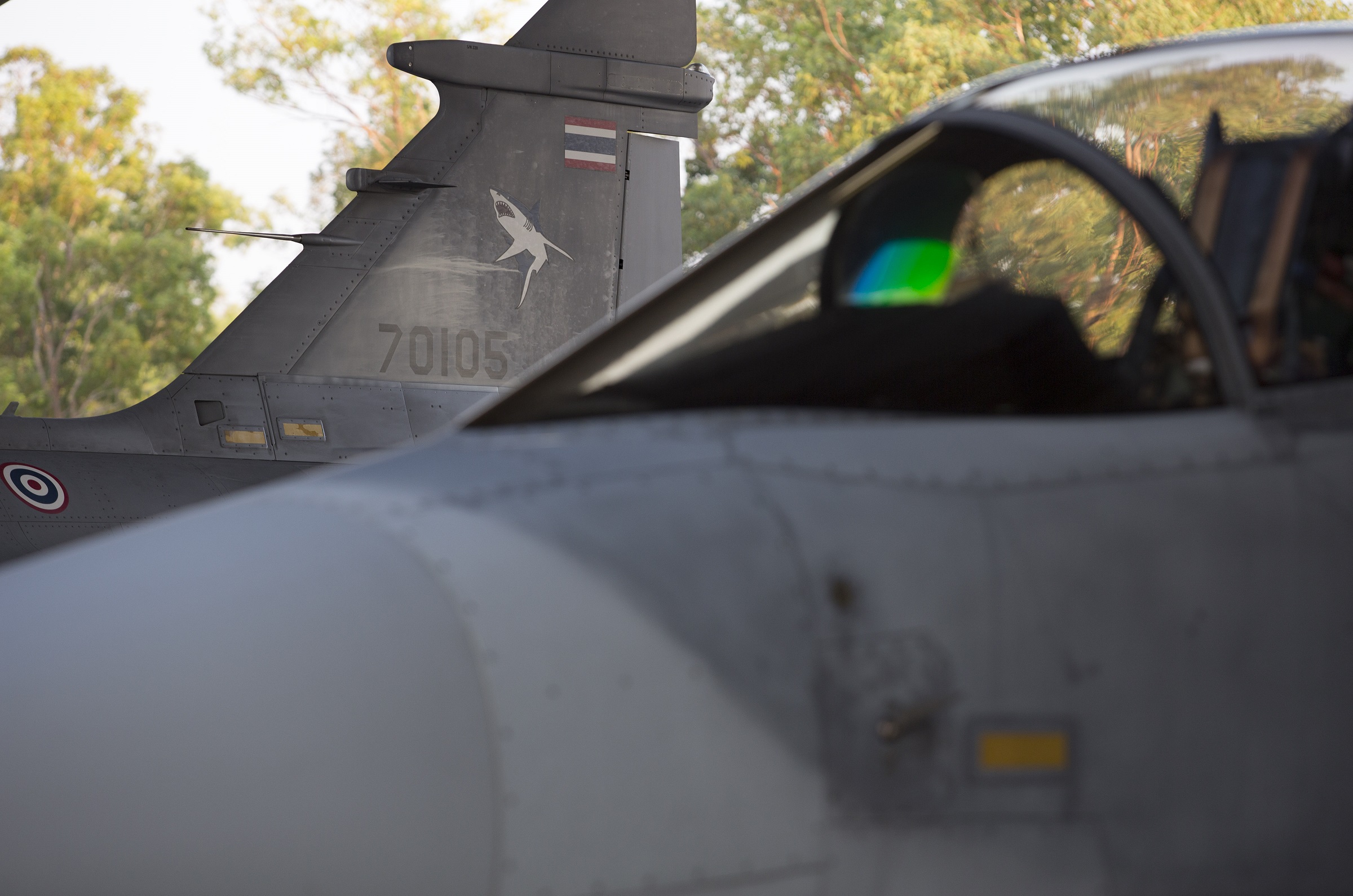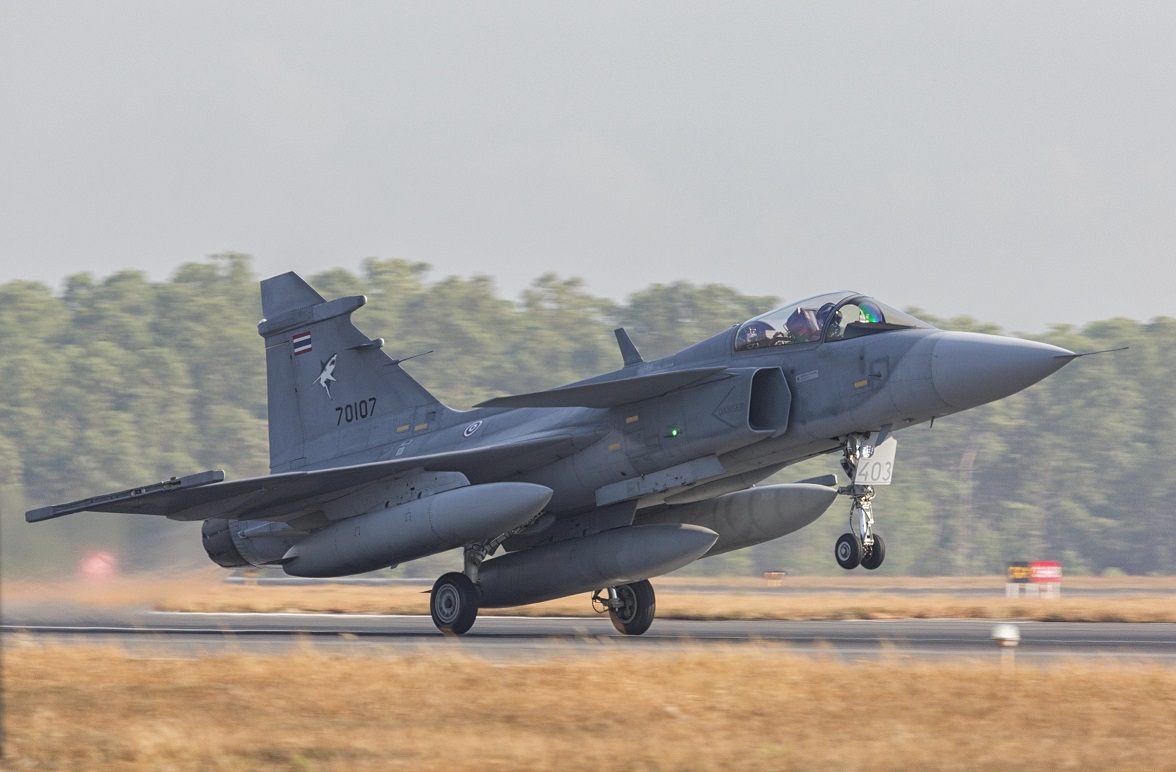 Click here for Thai version