Australia and Thailand unveil the First Thai-Lao Friendship Bridge Signage

6 June 2018
On Wednesday 6 June, the Australian Ambassador to Thailand, HE Mr Paul Robilliard and Australian Ambassador to Laos PDR, HE Mr Jean-Bernard Carrasco attended the unveiling of the new signage for the First Thai-Lao Friendship Bridge in Nong Khai with Governor Ronnachai Chitwiset and Thai officials.
The Australian Government was pleased to fund the construction of the First Friendship Bridge across the Mekong River, which connects Thailand's Nong Khai province with Vientiane in Laos PDR. The bridge was opened by His Majesty the late King Bhumibol Adulyadej, Australia's then-prime minister Paul Keating and Laos' then-prime minister Nouhak Phoumsavanh on 8 April 1994.
Since its opening, the Friendship Bridge has brought benefits to the two neighbouring countries in terms of their economies, trade, tourism, investment, cultural exchanges, transportation and logistics. Over three million people crossed the bridge last year and the total trade value over the bridge has increased exponentially from 4.8 billion Thai baht in 1994 to nearly 64 billion baht in 2017.
"For the past 24 years, the bridge has drawn our three countries closer in ways that transcend geography and culture, forging new friendships and networks across the Mekong and beyond," said Ambassador Robilliard.
2019 will mark the twenty-fifth anniversary of the Friendship Bridge and Australia looks forward to continuing to work closely with Thailand and Laos PDR to improve the lives of people in the Mekong region.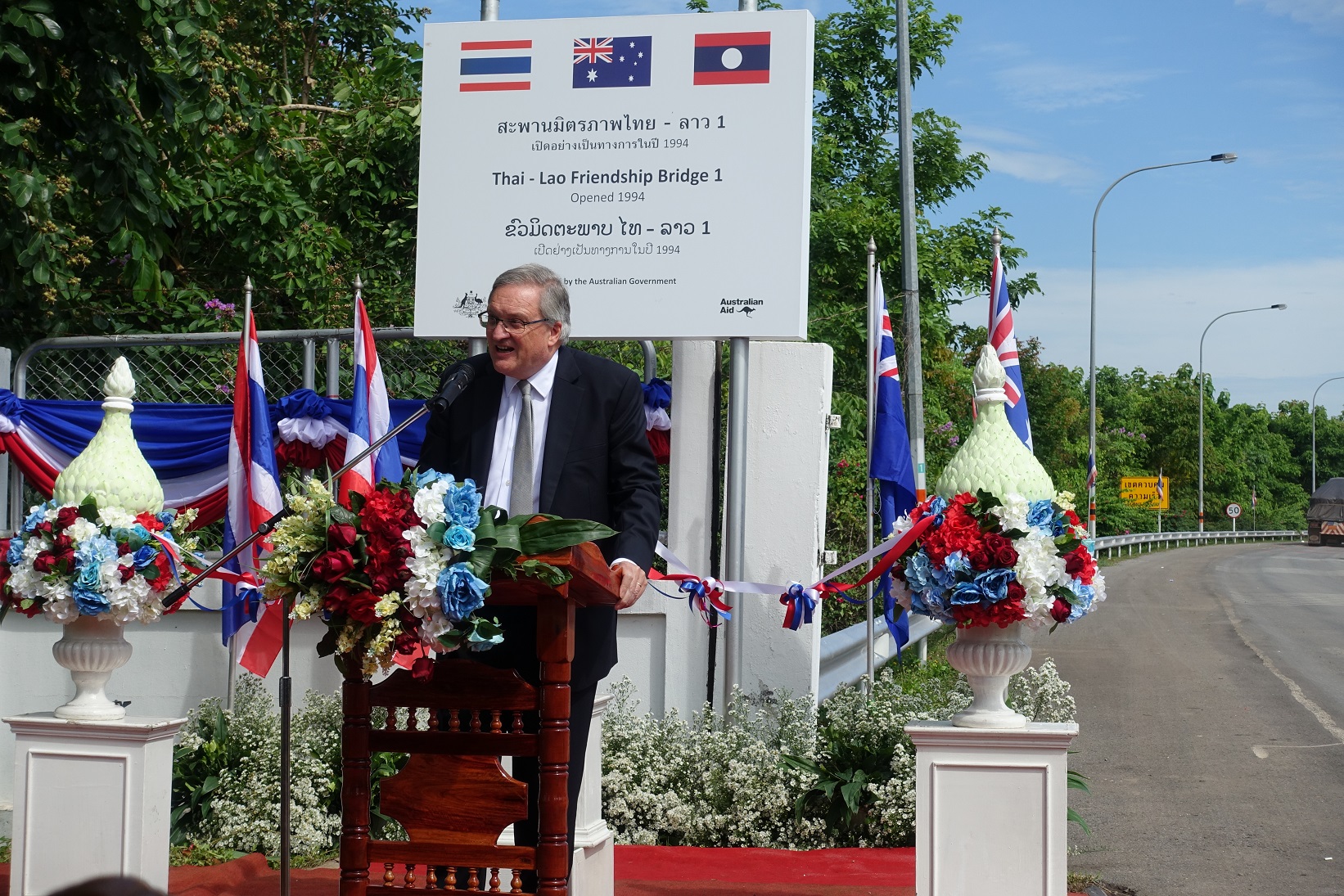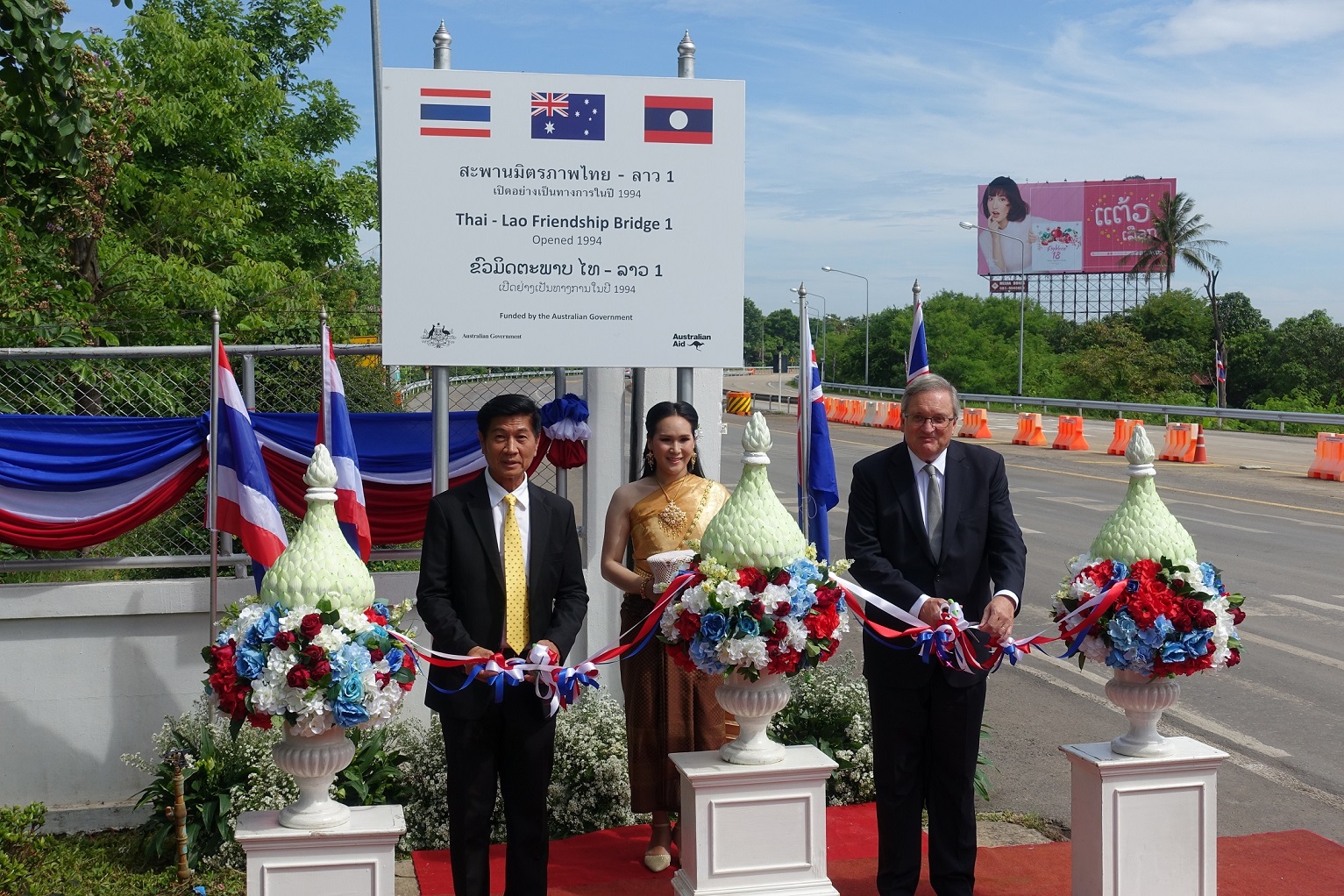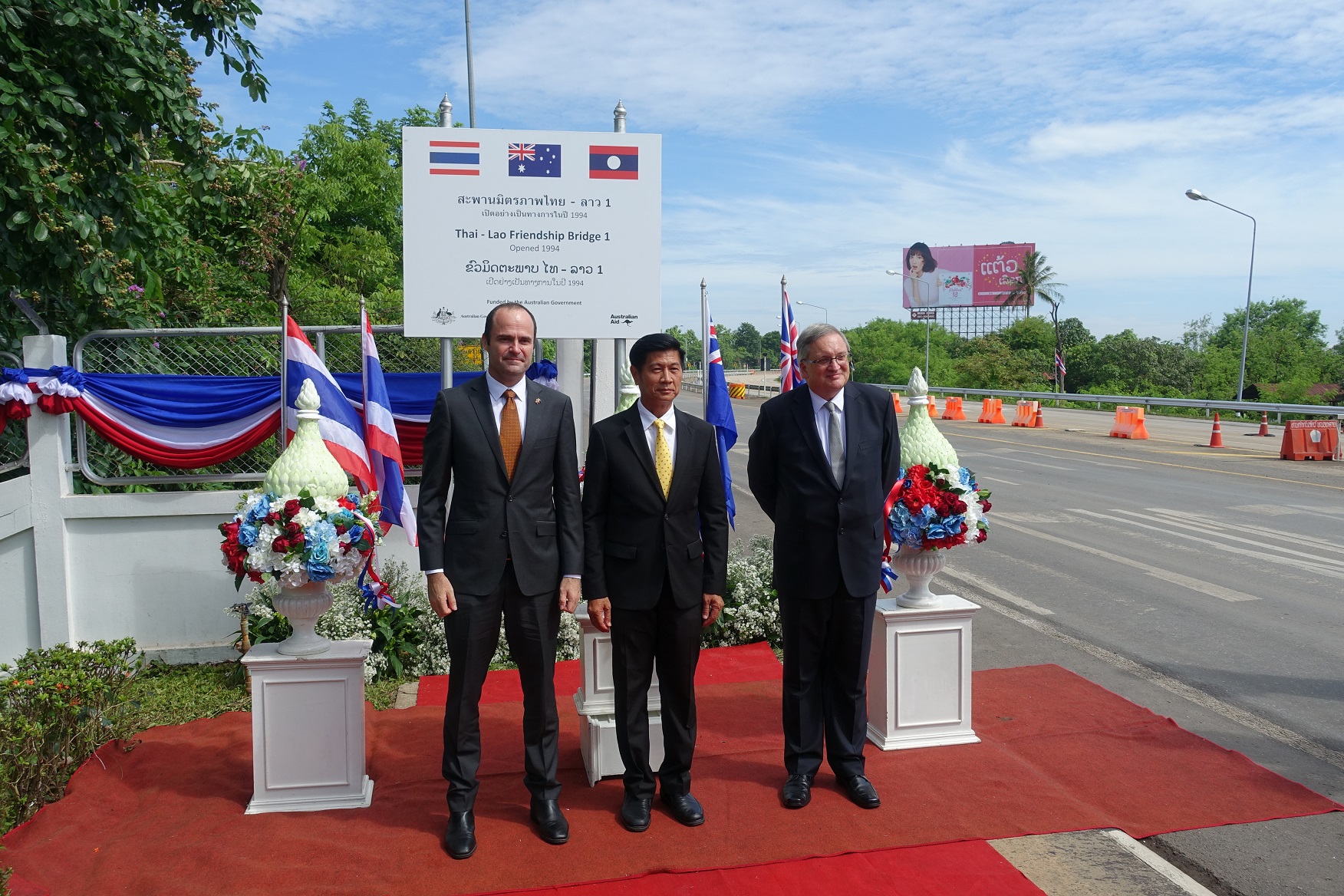 Click here for Thai version