Australian Ambassador to Thailand is on
Twitter @AusAmbBKK
Australia in Thailand is on Facebook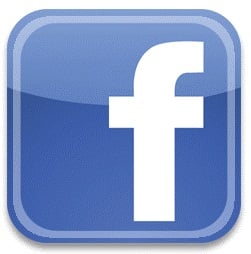 Latest news
1 October 2018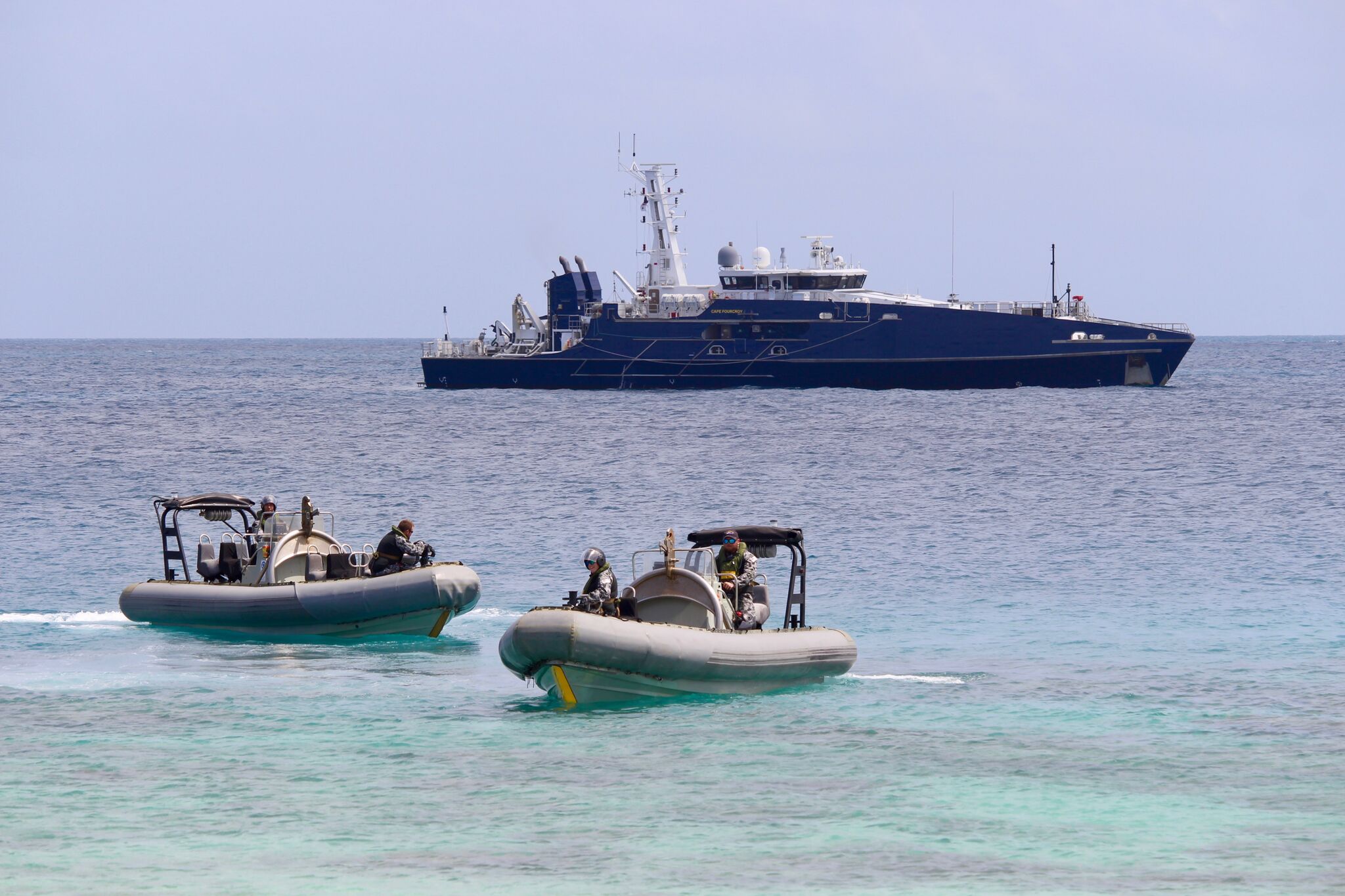 Australia's borders reinforced
Australia has reinforced the security of its maritime borders with expanded aerial surveillance and on-water patrols. These additional capabilities further secure all of the maritime approaches to Australia's borders. Since the introduction of its toughest ever border protection policies in 2013, Australia has been very successful in detecting, intercepting and deterring people smuggling ventures. (More)
21 September 2018
2019 Endeavour Leadership Program (ELP) NOW OPEN ONLINE
Want to study in Australia? Now is your chance. Thai scholars, researchers, students and professionals are encouraged to apply for the 2019 Endeavour Leadership Program (ELP). In 2018-2019, the ELP brings together two previous Endeavour sub‑programs: Endeavour Scholarships and Fellowships, which is available to individual applicants (More)
14 September 2018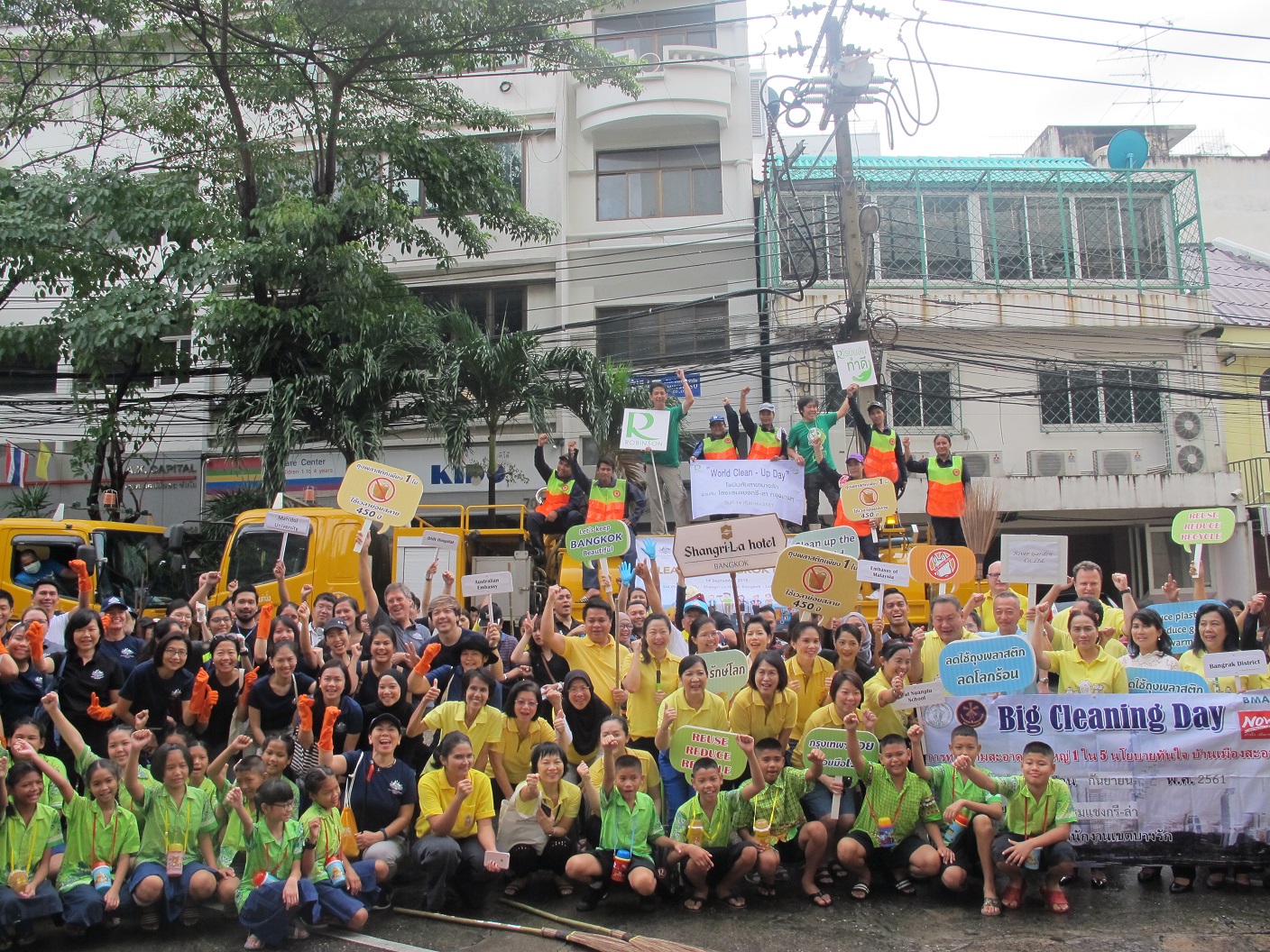 Australian Embassy Participates in "Clean Up Bangkok River 2018"
Ahead of this year's Clean Up the World weekend, the Australian Embassy Bangkok proudly collaborated with the Bangkok River Partners, embassies, hotels and other businesses to eliminate waste and raise awareness of the need to preserve Bangkok's natural environment. On Friday 14 September, the Australian Embassy's Chargé d'Affaires, Jon Philp, led Embassy staff to join our partners to clean the streets from the Shangri-La Hotel to the Sathorn Bridge. (More)
15 August 2018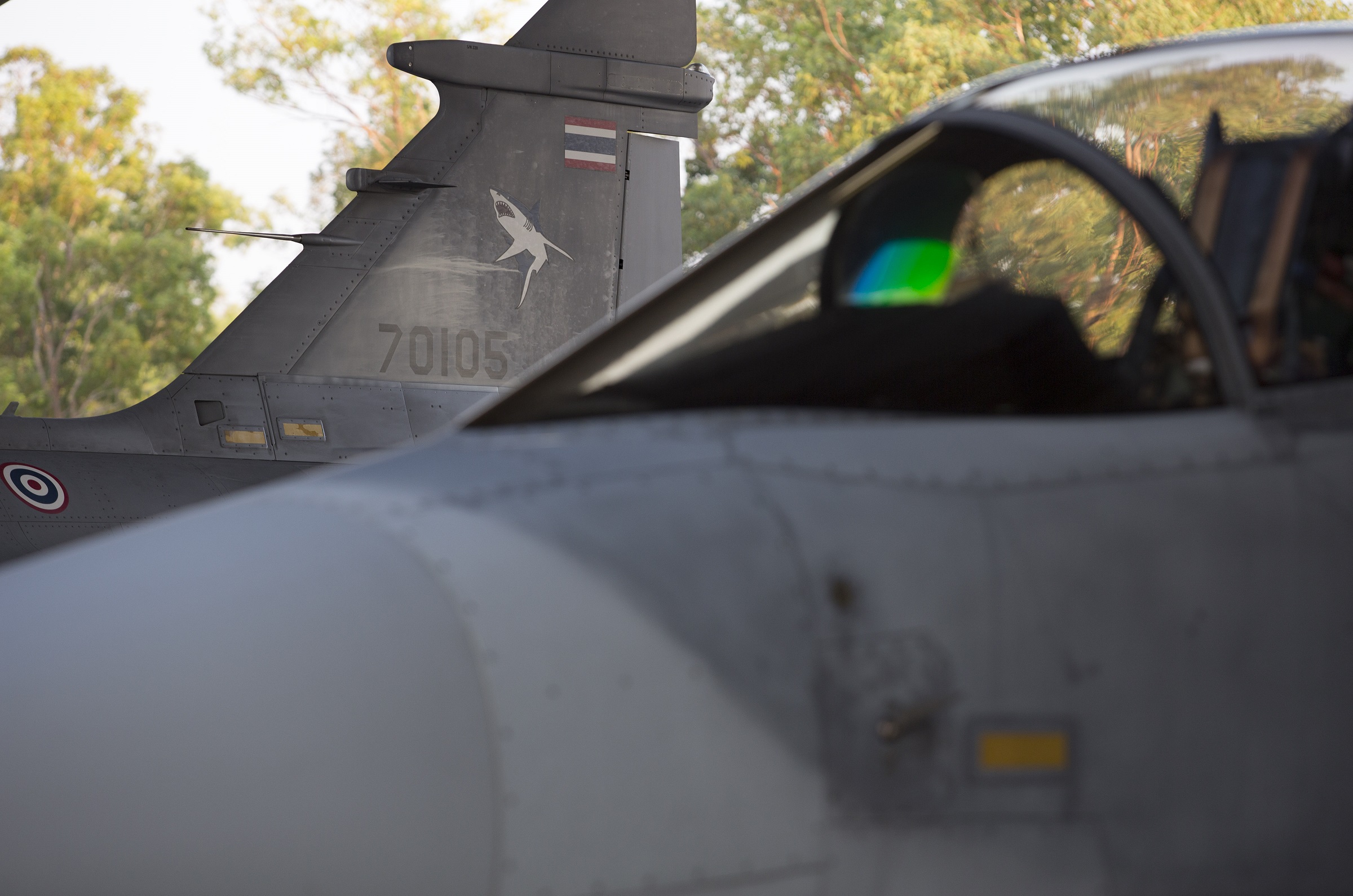 Thailand to participate in Australia's Exercise Pitch Black
Some of Thailand's best fighter pilots have travelled to Australia to train with foreign air forces in one of the world's biggest military aviation exercises, known as "Exercise Pitch Black". Exercise Pitch Black is currently underway in Darwin in Australia's Northern Territory. The Royal Thai Air Force (RTAF) pilots, along with aircraft maintainers and support staff are sharing lessons with their counterparts from the RAAF and other nations from around the world. (More)
26 July 2018
2019 New Colombo Plan Thailand mobility grants
Australian students continue to seize opportunities to live, study and undertake language training and internships in Thailand under the Australian Government's New Colombo Plan mobility program. (More)
24 July 2018
Prime Minister Malcolm Turnbull Remarks at the Afternoon Reception in recognition of the Australian Chiang Rai Rescue Team
24 July 2018
Australian Assistant Minister for Trade, Tourism and Investment's visit to Thailand
Australia's Assistant Minister for Trade, Tourism and Investment, the Hon Mark Coulton MP is in Thailand from 23-27 July to promote Australia's economic and trade interests and explore new opportunities for Australian businesses. Assistant Minister Coulton will meet senior Thai government and business representatives to discuss trade, tourism and investment opportunities, and visit Australian companies working in Thailand, including Linfox Thailand and ANCA Manufacturing. (More)
20 July 2018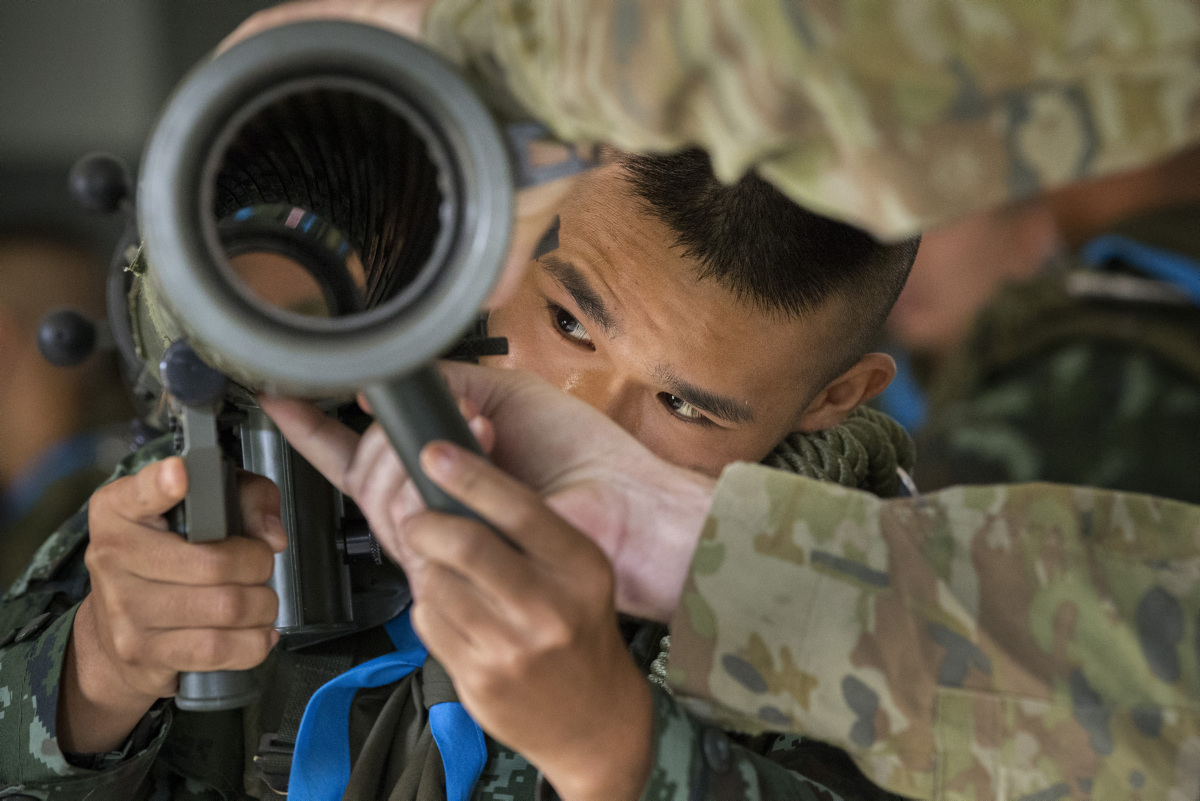 Exercise Chapel Gold 2018
Australian soldiers arrived in Chiang Dao District, Chiang Mai Province in Thailand on Monday 9 July to conduct jungle warfare training with the Royal Thai Army as part of Exercise Chapel Gold 2018. The 11-day exercise ran from 9 to 20 July and was hosted by the 2nd Infantry Battalion, 7th Infantry Regiment of the Royal Thai Army. (More)
19 July 2018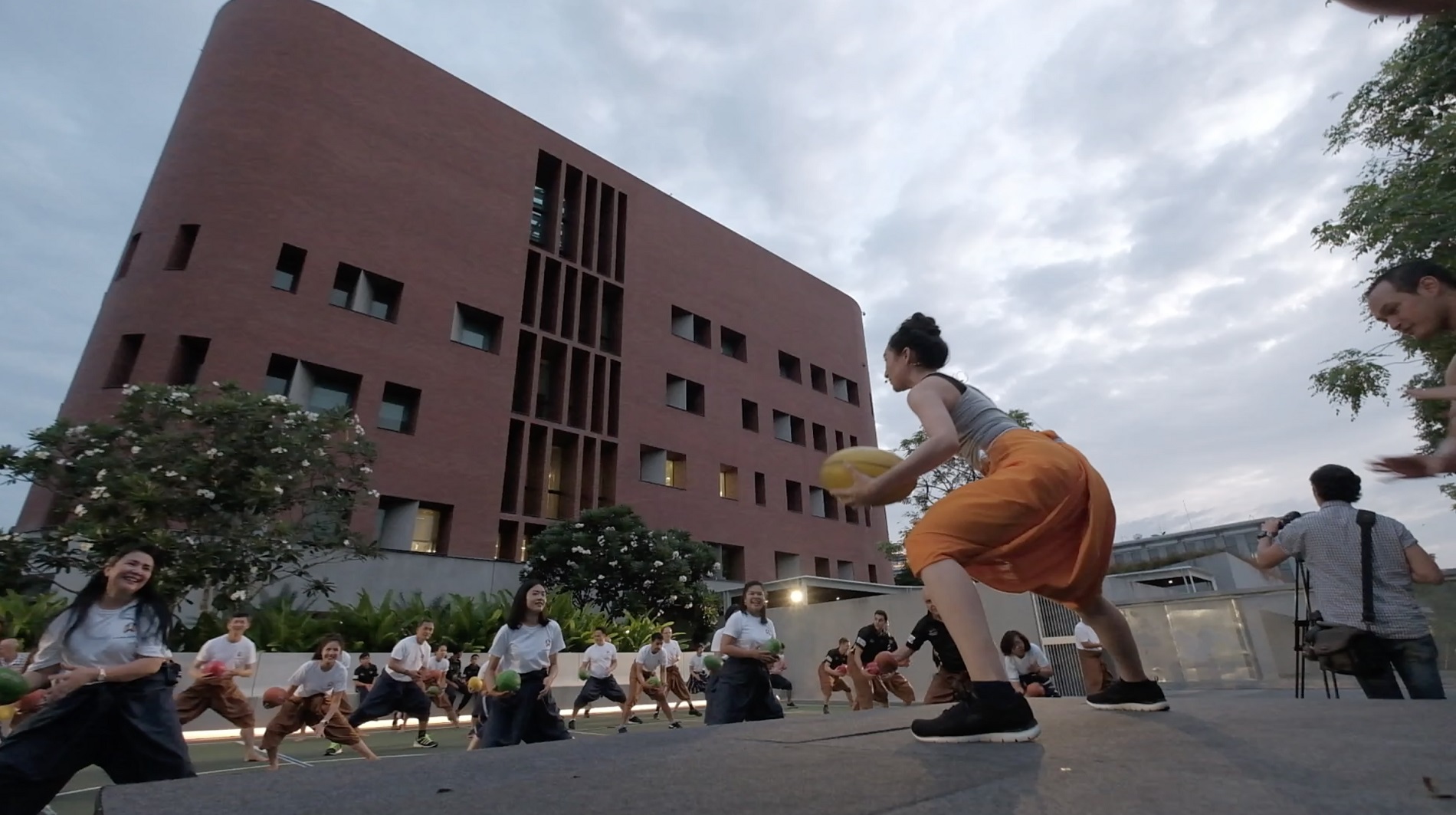 Australian and Thai approaches to improvements in better health and well-being
On Thrusday 19 July, a crowd of 115 gathered at an event, entitled 'Australia-Thailand Pathways to Well-Being', hosted by the Australian Embassy Bangkok. The event featured a panel discussion focusing on Australian and Thai campaigns and programs that encourage people to exercise more, eat well and improve well-being. This was followed by a special 'dancercise' workout that fused the movements of Australian Rules football and Thai boxing with Thai classical dance. (More)
11 July 2018
Thailand cave rescue operation
We join with the people of Thailand in celebrating the rescue of all 12 boys and their coach who have been safely evacuated from the flooded cave in Chiang Rai, Thailand. The Thai authorities have demonstrated outstanding leadership throughout the rescue operation, working tirelessly to bring the team to safety. (More)
3 July 2018
Thailand cave rescue operation
We warmly welcome the news that 12 boys and their soccer coach have been found alive after being trapped for nine days in a flooded cave in Chiang Rai, Thailand.
Australia has played a small but important role in supporting the Government of Thailand's search efforts. (More)
30 June 2018
Australian assistance for Thailand cave search
The Australian Government is assisting the Government of Thailand's efforts to locate a group of 13 people who are missing, believed trapped in a flooded cave system in Chiang Rai. (More)
The Direct Aid Program
The Direct Aid Program (DAP) is a flexible small grants scheme for development activities. The program funds projects that provide direct benefits to those most in need in the local community, including vulnerable or disadvantaged groups.
Further information on eligibility for DAP funding in Thailand and how to apply