99th ANZAC Day anniversary commemorated in Thailand
26 April 2014
On 25 April, Australians throughout the world commemorated ANZAC Day to remember those who have served in wars, conflicts and peacekeeping operations. ANZAC Day marks the landing of the Australian and New Zealand Army Corps soldiers – the ANZACs – on the Gallipoli Peninsula, Turkey, on 25 April 1915, 99 years ago.
This year in Kanchanaburi, Australian Embassy, Bangkok, Chargé d' Affaires, Mr Jonathan Kenna, and Defence Attaché, Colonel Andrew Duff, joined a crowd of around 1,250 at a dawn service at Hellfire Pass to pay tribute to the thousands of prisoners of war (POWs) who lost their lives in the construction of the Thai-Burma Railway in the Second World War.
Later in the day, around 1,500 people participated in a memorial service and wreath-laying ceremony held at Kanchanaburi Allied War Cemetery. Australian former-POWs and war veterans were present at the ceremonies, which Mr Chaiwat Limwattana, Governor of Kanchanaburi, and New Zealand Ambassador to Thailand, HE Mr Tony Lynch, also attended.

"To look out now on the silent rows of headstones that surround us; or to stand at dawn in Hellfire Pass in the presence of men who lived through its atrocities, is to understand afresh the depth of the debt we owe" Mr Kenna said in his speech at the wreath-laying service.

"On ANZAC Day we come together to honour the service men and women of Australia and New Zealand, past and present, who have faced the cruelties of war and delivered to us the blessings of peace", he added.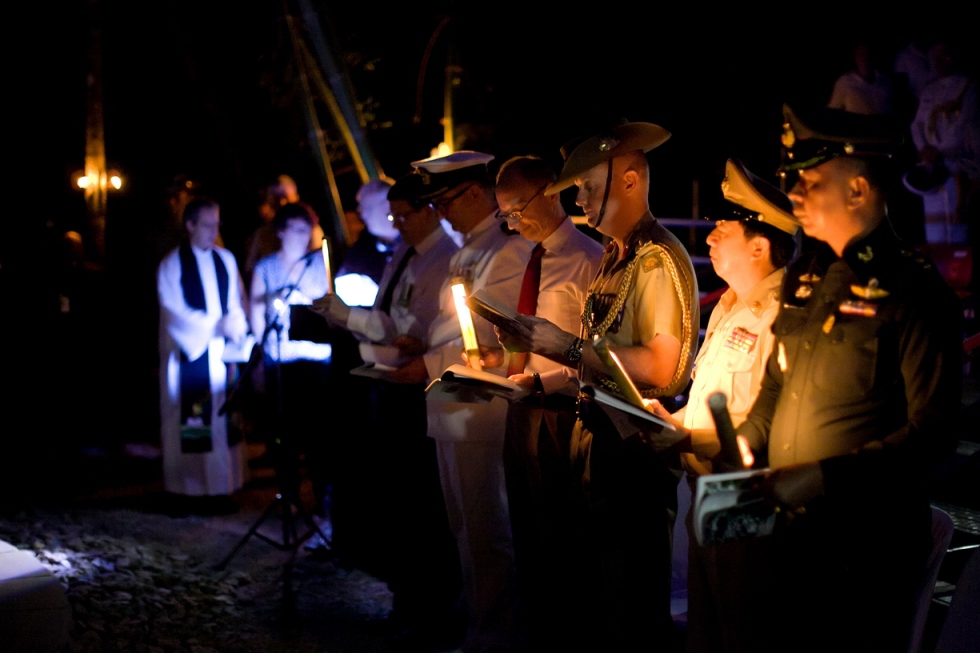 ANZAC Day's Dawn Service at Hellfire Pass: Australian Embassy Chargé d' Affaires Mr Jonathan Kenna (fourth from right), and Australian Defence Attache Colonel Andrew Duff (third from right) participated in the ANZAC Day's Dawn Service at Hellfire Pass, Kanchanaburi province.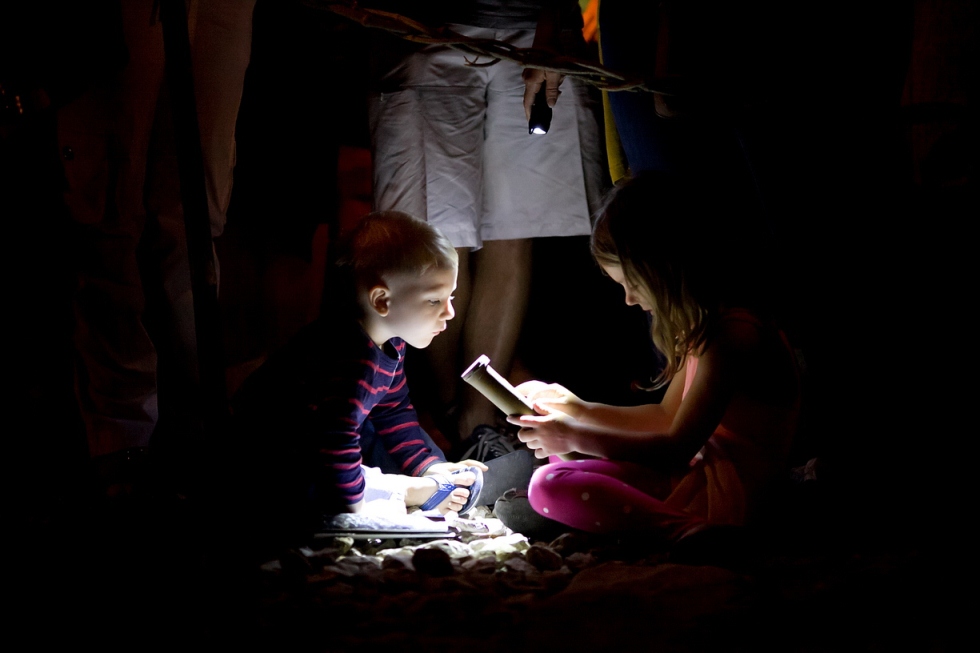 ANZAC Day's story carries on: Young participants were among a large crowd at Anzac Day's Dawn Service held at Hellfire Pass, Kanchanaburi province.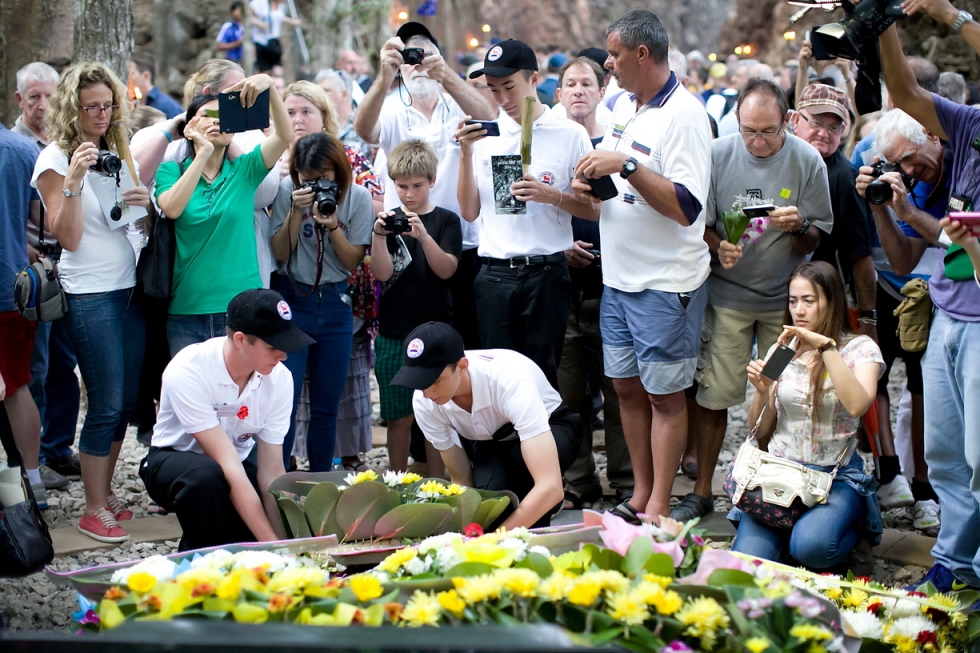 Wreath-laying at ANZAC Day's Dawn Service: Over 1,200 participants came to commemorate those who died working on the Thai - Burma Railway and laid wreaths at the Dawn service at Hellfire Pass in Kanchanaburi province.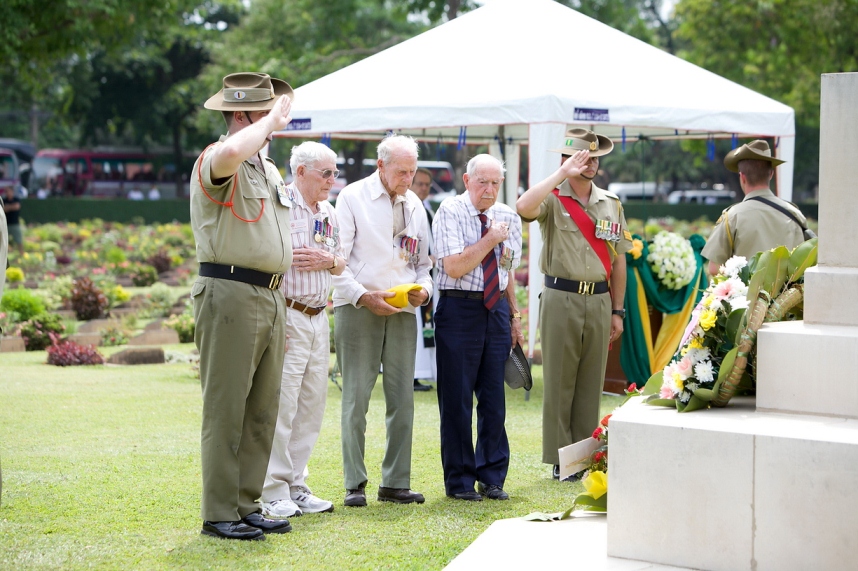 Lest we forget: Mr Neil MacPherson OAM, Mr Harold Martin and Mr Milton Fairclough, Australian former Prisoners of War who once worked on the Thai – Burma Railway, laid a wreath in memory of the fallen soldiers at Kanchanaburi War Cemetery on ANZAC Day.