Australian Direct Aid fund helps boost paramedic rescue in Kanchanaburi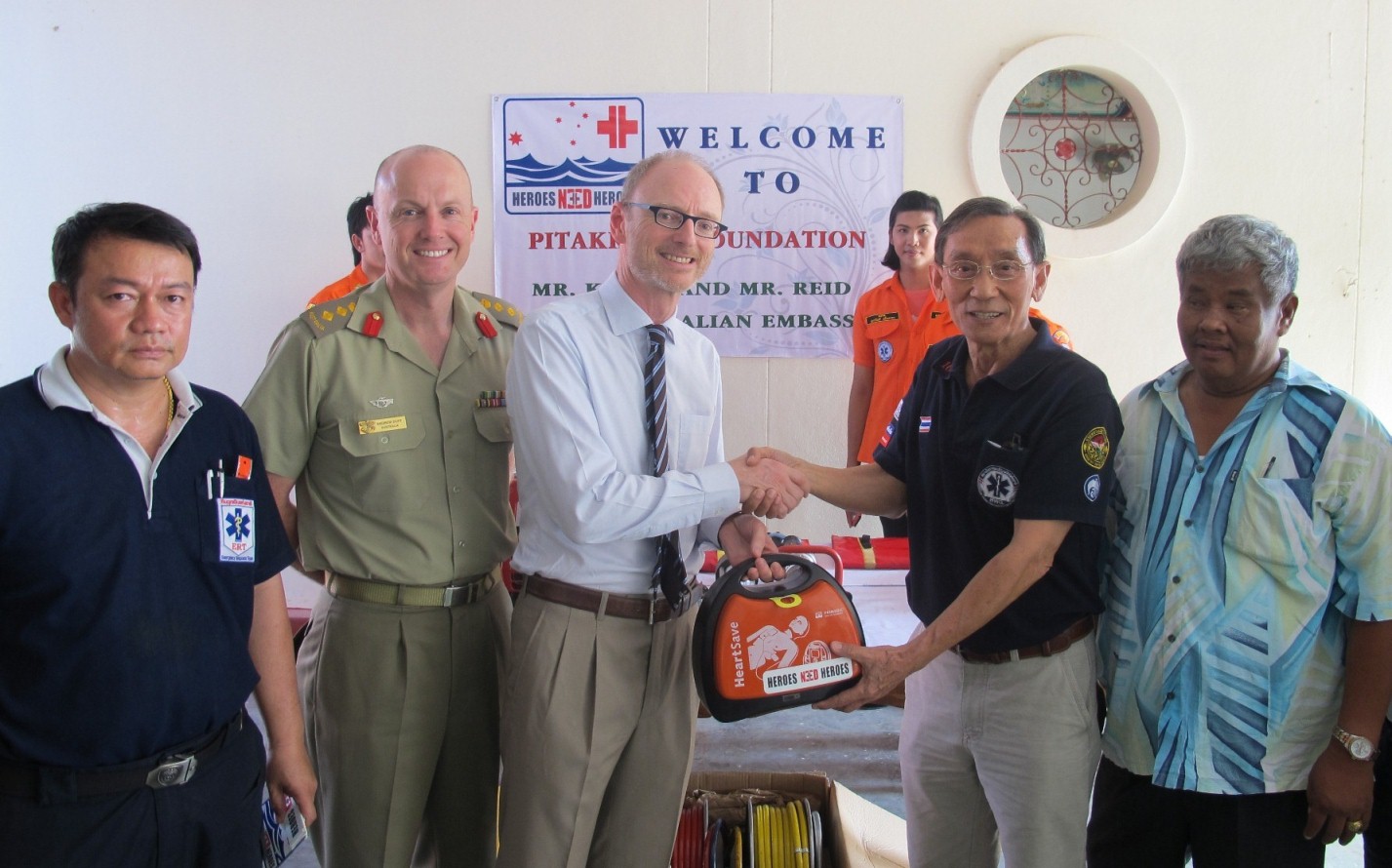 Mr Jonathan Kenna, Deputy Head of Mission of the Australian Embassy, has donated paramedic rescue equipment to Mr Kulsak Chotiyaputta, the representative of the Pitakkarn foundation

Mr Jonathan Kenna, the Australian Embassy's Deputy Head of Mission, recently presided over the handover of paramedic rescue equipment donated by PT Rescue Hydraulics Australia to the Pitakkarn foundation, a local volunteer paramedic service in Kanchanaburi province. The donation is part of the Australian – Thai 'Ambo' Ambassadors project initiated by an Australian charity Heroes need Heroes. The project was among the twelve successful applicants for Australian Direct Aid Program (DAP) grants in 2013-14.
The Australian – Thai Ambo Ambassadors project aims at enhancing the capacity of local paramedic services to provide emergency medical treatment. Under the project, Australian rescue professionals will conduct training for Thai rescue professionals on the use of the donated equipment and deliver a 'Train the Trainers' program on first aid to deliver regional first aid courses. The project will also help facilitate an exchange of Australian and Thai paramedic students to undertake placements in Australia and Thailand.
The Direct Aid Program (DAP) is a flexible, small grants program funded by the Australian Government through Department of Foreign Affairs and Trade (DFAT). The program focuses on supporting small-scale projects that address the humanitarian or development needs of a disadvantaged group of people. The applications usually open in late August or early September and close in late September or early October.