Australian Customs and Border Protection Service boosts South East Asia's maritime security
30 October 2014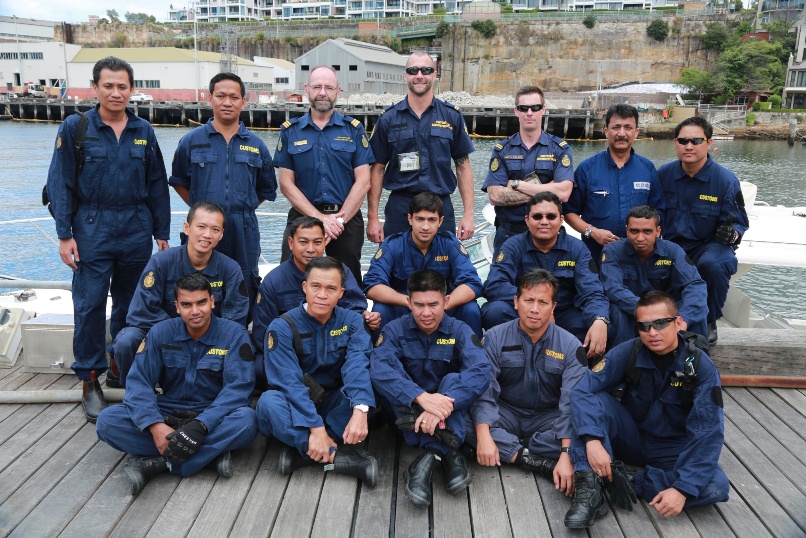 During 20 - 24 October 2014, the Australian Customs and Border Protection Service (ACBPS) joined forces in Sydney with officers from the Thai Customs Department, Thai Marine Police and counterparts from across the region to strengthen maritime security in South East Asia.
Officers from Customs, coast guard and police forces of Thailand, Singapore, Indonesia, Myanmar, Malaysia, Pakistan, India and Sri Lanka came together at the ACBPS training facility in Sydney for a comprehensive vessel search training course.
Fourteen international officers were put through their paces, learning valuable vessel search skills and techniques that will help identify attempts to smuggle goods or people.
ACBPS regularly conducts training involving other nations from South East Asia to support the strengthening of regional maritime security.
ACBPS National Manager Border Force Capability Terry Wall said this course was an important part of the Service's engagement with its international counterparts in the region.
"Border security agencies across the region and the world face a shared and ongoing threat from organised criminal networks who are constantly seeking to breach our borders," Mr Wall said.
"It is only by collaborating with our international customs and policing counterparts that we can develop the skills and intelligence needed to combat crime at our borders."