Australia hosts a joint border security workshop for Thai and Malaysian agencies

23 June 2014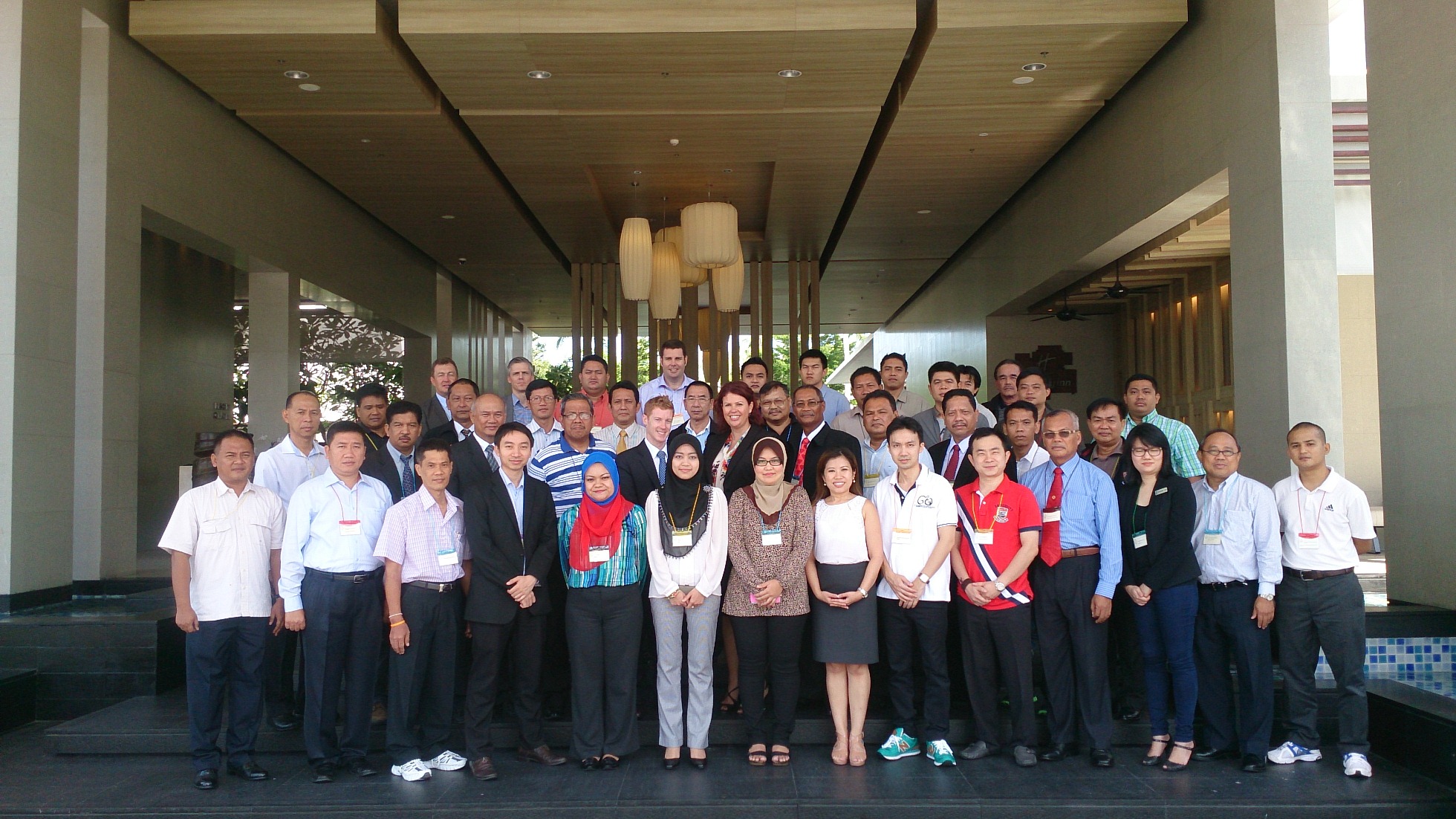 Photo: The Australian Customs Border Protection Service hosts a Joint Border Security Workshop for Thai and Malaysian border agencies in Phuket, Thailand, from 10 to 11 June 2014
The Australian Embassy's office of the Australian Customs Border Protection Service (ACBPS) recently hosted a Joint Border Security Workshop for Thai and Malaysian border agencies in Phuket, Thailand. Working with counterparts, ACBPS seeks to address transnational crime threats in the region through cooperative activities.
Over thirty participants discussed ways to strengthen regional cooperation to combat transnational crime at the Thai-Malay border.
Participants studied national responses to transnational threats in Thailand, Malaysia and Australia. Presentations were made by Thailand's Office of National Security Council, Malaysia's Ministry of Home Affairs, Australia's Joint Agency Task Force and ACBPS.
Multi-agency cooperation to combat transnational crime is important. Representatives attended from four Thai agencies (Thai Customs Department, Thai Immigration Bureau, Royal Thai Police-Special Branch and Thai Marine Police) and five Malaysian agencies (Malaysian Maritime Enforcement Agency, Royal Malaysian Customs, Royal Malaysia Police, Malaysian Immigration, Malaysian Ministry of Home Affairs).