Australian Government 2016 Endeavour Programme Winners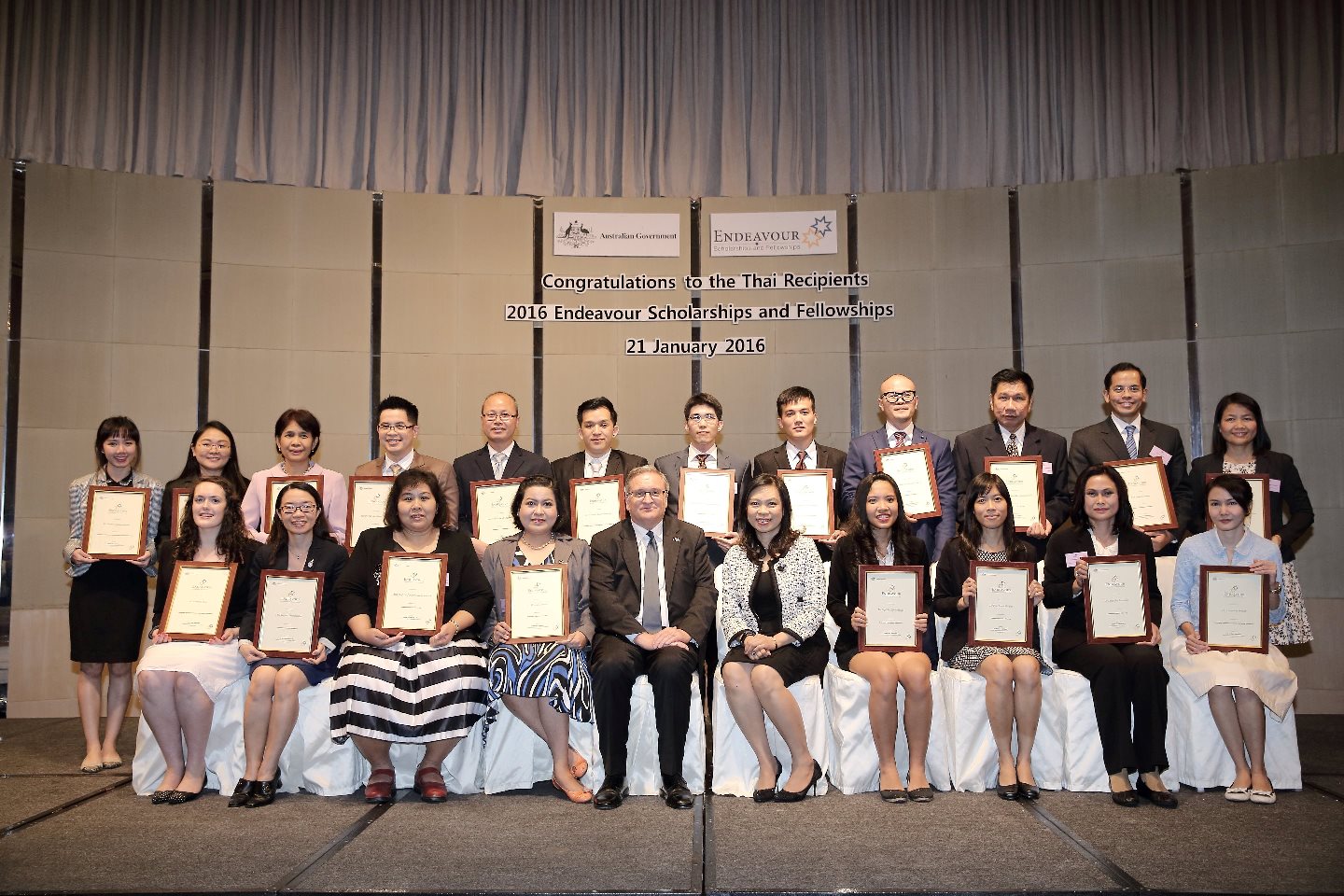 28 January 2016
19 merit-based Endeavour Scholarships and Fellowships have been awarded to Thai recipients in 2016.
The recipients will undertake study, research and professional development in Australia in a range of disciplines including public policy, logistics, medicine, physiotherapy, marine biology, renewable energy, law and fashion design. Since 2007, the Endeavour programme has supported 174 Thais to study or undertake research or professional development programmes in Australia.
Australian Ambassador to Thailand, HE Mr Paul Robilliard, hosted a reception on 21 January to congratulate the winners.
"Our latest talented recipients will bring the benefits of knowledge and networks gained in Australia back home to Thailand, to contribute to their careers and communities," Ambassador Robilliard said.
"My goal is to gain knowledge in public policy development to support my current career as an analyst at the Bank of Thailand. I chose to apply for this scholarship because the Australian economy is one of the world's strongest economies in terms of GDP, making it a great example to learn from" said Ms Supicha Sawongkhan, recipient of Endeavour Postgraduate Scholarship, who will undertake Master degree study at Monash University.
There are four categories of Endeavour Scholarships and Fellowships: Postgraduate and Postdoctoral Scholarships, Research Fellowships, Vocational Education and Training Scholarships and Executive Fellowships. Awards range in length from one month to four years and are open to all fields of study. Applications are open from April to June each year.
For further information, visit https://internationaleducation.gov.au/endeavour