Royal Australian Navy to Join the 50th Anniversary
of ASEAN International Fleet Review 2017 in Thailand
17 November 2017
The Royal Australian Navy frigate HMAS Melbourne will anchor off Pattaya, Thailand on Friday 17 November in preparation for joining the International Fleet Review (IFR) celebrating the 50th anniversary of the establishment of the Association of South-East Asian Nations (ASEAN). The IFR will take place from 0900 to 1200 on 20 November, hosted by the Royal Thai Navy and presided over by the Prime Minister of Thailand, His Excellency General Prayut Chan-o-cha. Twenty six naval vessels from 19 different countries will join 14 vessels from the Royal Thai Navy in conducting the fleet review.
In conjunction with the IFR, the Royal Thai Navy will also will host the 11th ASEAN Navy Chiefs' Meeting (the 11th ANCM 2017) and the 1st ASEAN Multilateral Naval Exercise (the 1st AMNEX 2017). Representing the Royal Australian Navy at the ASEAN Navy Chiefs' Meeting will be the Chief of Navy, Vice Admiral Tim Barrett, AO, CSC, RAN.
The Royal Australian Navy is honoured to support Thailand's commemoration of this important occasion and will participate in two main activities - the International Navy City parade, to take place along Pattaya beach on 19 November, and the IFR itself on 20 November.
HMAS Melbourne is an Adelaide class guided missile frigate with 180 personnel on board currently on a goodwill deployment through Southeast Asia. Prior to arriving in Thailand, HMAS Melbourne visited South Korea to participate in the maritime Exercise Haedoli Wallaby with the Republic of Korea Navy. HMAS Melbourne has visited Thailand on two previous occasions; in 2008 and 2004 conducting a port visit to Phuket on both occasions.
Australia is proud send HMAS Melbourne to join the commemoration of the 50th Anniversary of the establishment of ASEAN. HMAS Melbourne's involvement demonstrates the importance Australia, as the first of ASEAN's ten dialogue partners, places on our engagement with the member countries of ASEAN. It also reflects the deep connection between the Royal Australian Navy and the Royal Thai Navy forged through regular joint exercises and training activities. Our two navies conduct the biennial exercises AUSTHAI in Thailand and KAKADU in Darwin occurring in alternate years. Both these exercises provide valuable opportunities to train and learn from one another as well as bolster security in the South-east Asian region.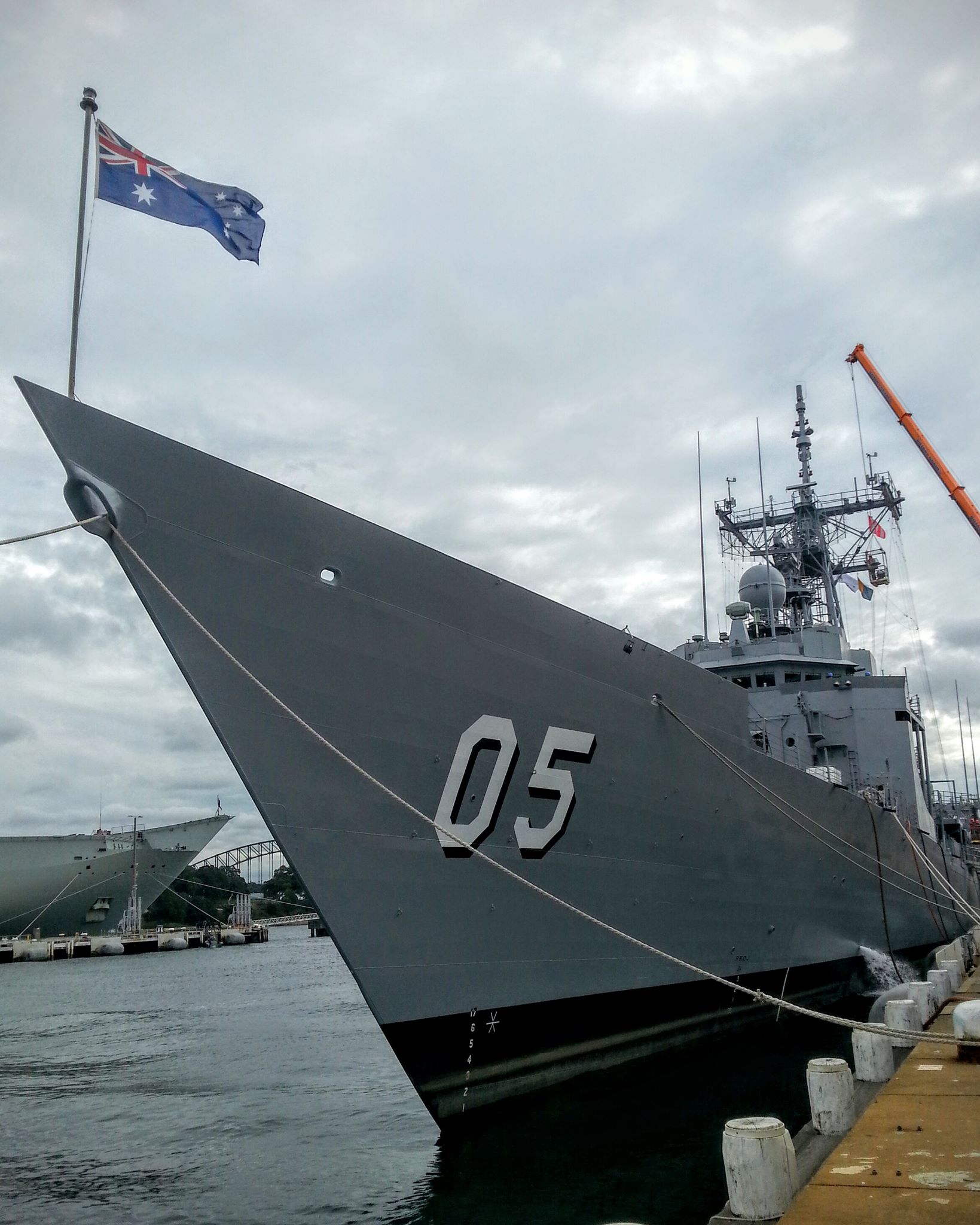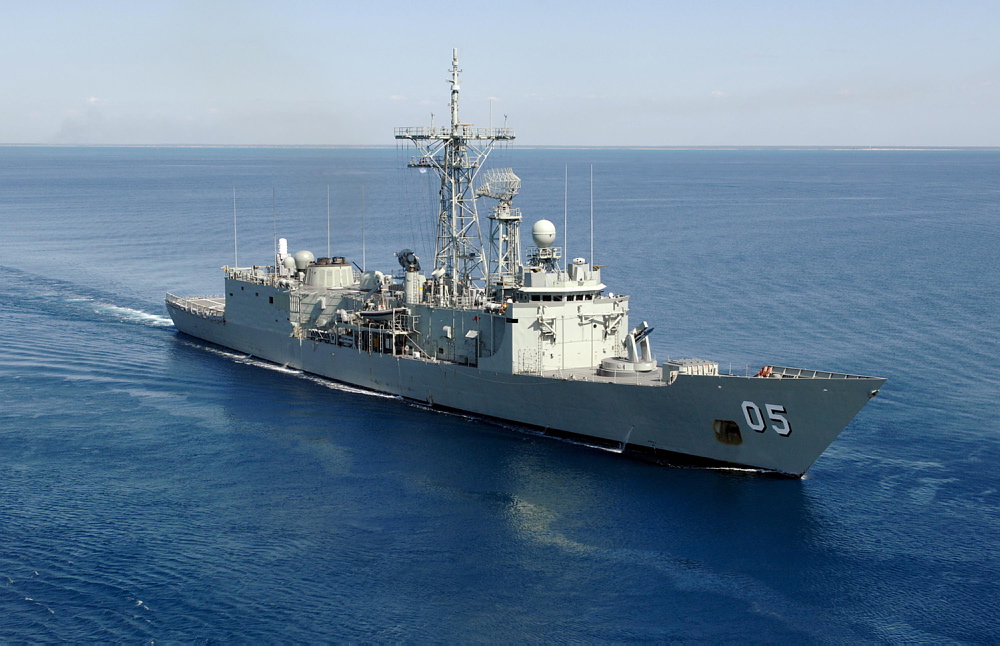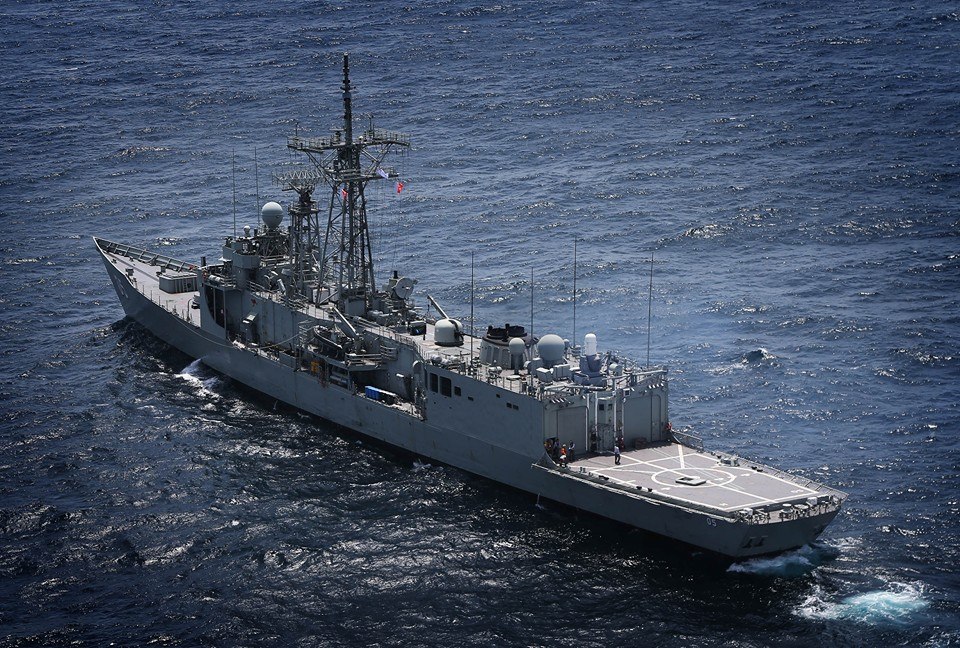 Click here for Thai version