Thailand and Australia's strong relationship on agriculture

20 September 2017
Australian and Thailand officials convened for annual bilateral meetings on agriculture, under the auspices of the Thailand-Australia Free Trade Agreement (TAFTA), from 13-15 September in Chiang Mai. This was an important opportunity to further strengthen our bilateral cooperation in the agriculture sector. We also discussed ways to increase market access for agricultural products to enhance economic growth for both countries, which would improve the lives of farming communities in both Thailand and Australia.
Trade in agricultural products is a significant part of the bilateral trade relationship. Two-way agricultural trade between Thailand and Australia was worth $A 1.95 billion in 2016. The 13th meeting of the Expert Group on Sanitary and Phytosanitary Measures and Food Standards on 13 September discussed technical issues to help facilitate trade and market access for agricultural products for both countries. Together, we have shown that being committed and focused on these important issues delivers mutual benefit for our trade relationship.
The Joint Working Group on Agriculture met for the 17th time on Friday 15 September. Through this forum, Australia and Thailand exchanged information on agricultural policy initiatives and explored opportunities to enhance cooperation to support our agricultural industries and the jobs they generate.
The bilateral meetings included visits to Royal Project activities in the Chiang Mai region. Attendees visited a packinghouse for fresh fruit and vegetables to learn about the traceability systems being put in place, and the research and production of temperate fruits and flowers at Khun Hauy Haeng Research Center, Doi Intanon.
The project visits underscored Australia and Thailand's extensive history of agricultural cooperation. For example, Australian experts recently held a workshop in Bangkok to share experiences in using irradiation as a treatment for plant pests for fresh fruit exports.
The Australian Department of Agriculture and Water Resources and the Ministry of Agriculture and Cooperatives co-chaired the bilateral meetings. Australian officials from the Department of Foreign Affairs and Trade, Australian Trade and Investment Commission, Australian Water Partnership and the Victorian and South Australian Governments participated in the activities.
Thai agencies involved included the National Bureau of Agricultural Commodity and Food Standards, Department of Agriculture, Department of Fisheries, Department of Livestock Development, Department of Agricultural Extension, Royal Irrigation Department, the Office of Agricultural Economics, to name a few.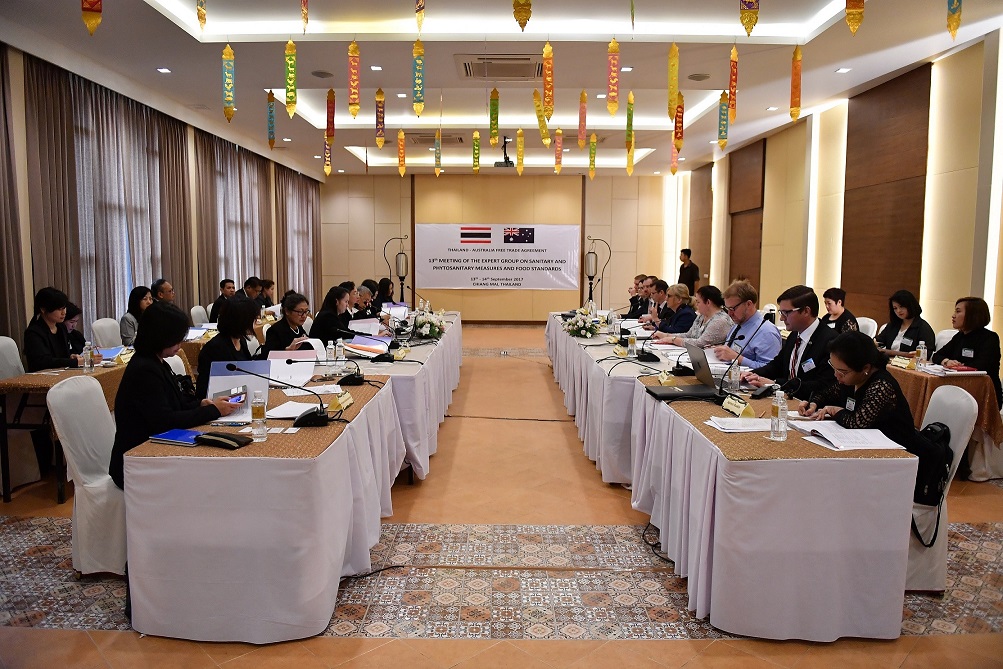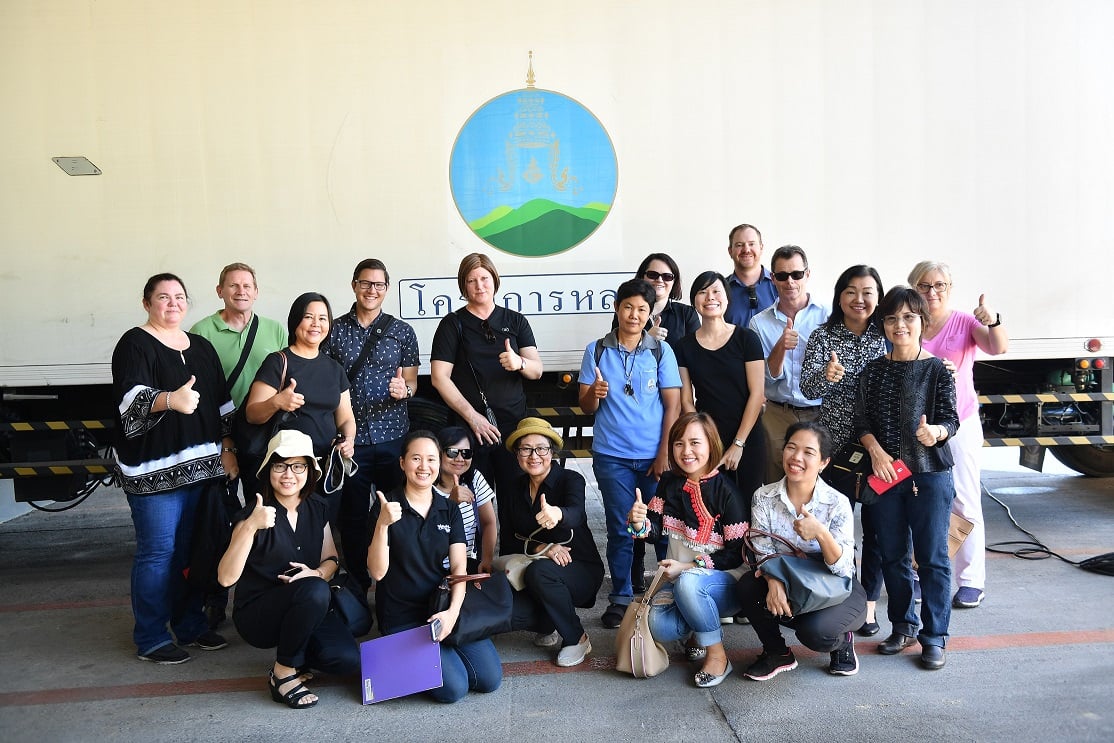 Click here for Thai version