Exercise Chapel Gold 2017: Australian - Thai Army joint
training to boost military potential
30 October 2017
Exercise Chapel Gold is a bilateral annual infantry exercise between the Royal Thai Army and the Australian Army held in Thailand in the final quarter of each year. This year Exercise Chapel Gold will take place during the period 23 October to 7 November. It will involve Rifle Company Butterworth (RCB) consisting of troops from the 2nd Battalion, Royal Australian Regiment, 3rd Brigade deploying from Butterworth, Malaysia to be hosted by the 3rd Battalion, 8th Infantry Regiment, 3rd Infantry Division of the 2nd Army Area at Siharatdechochai Camp, in Khon Kaen in the north east of Thailand.
The exercise consists of cross training in the camp, followed by a joint field training exercise employing an offensive operation and counter-insurgency scenario. The cross training program will include Tactical attack, Tactical defence, Counter insurgency training, Jungle survival, Close quarter battle, and Combat shooting.
The joint field training scenario will provide an opportunity for troops from both sides to put into practice in a tactical environment all the individual skills undertaken in the cross training phase. The field training component will be held in Nong Bua Lamphu Province and will culminate in a CIMIC (Civil Military Cooperation) project with a local village.
Following the exercise, the Australian troops will travel to Kanchanaburi Province to visit the Hellfire Pass Memorial Museum managed by the Office of Australian War Graves and conduct a military history tour of the Pass and its surrounds. 1,362 Australian prisoners of war who perished during the building of the Thai Burma railway during WWII are interred at Kanchanaburi War Cemetery.
Exercise Chapel Gold provides an excellent opportunity for Australian Army members to train with and learn from the Royal Thai Army, and at the same time experience the rich culture and history of Thailand. It is a highly valued engagement activity by the Australian Army and one that will continue to grow in significance for both sides in the future.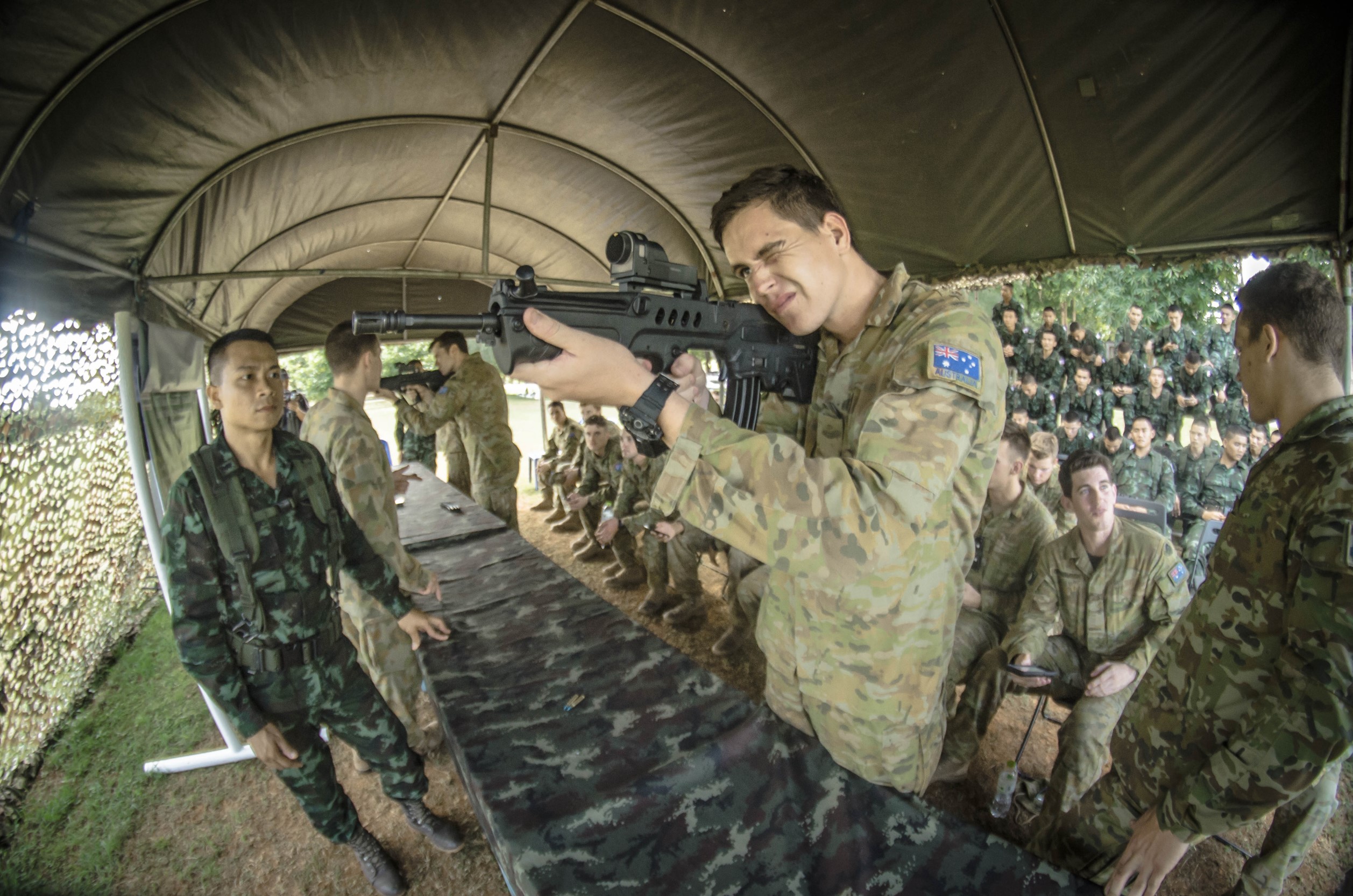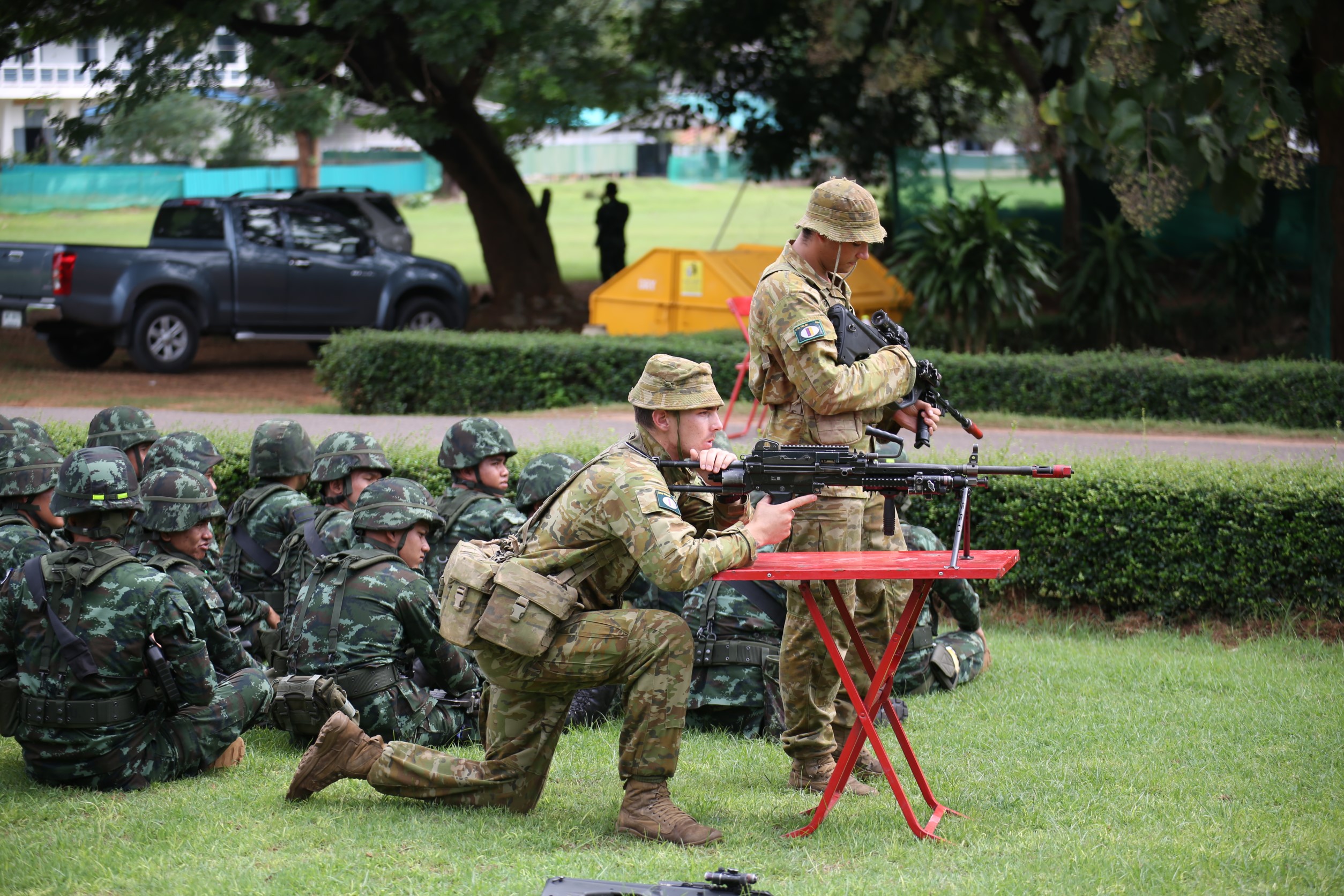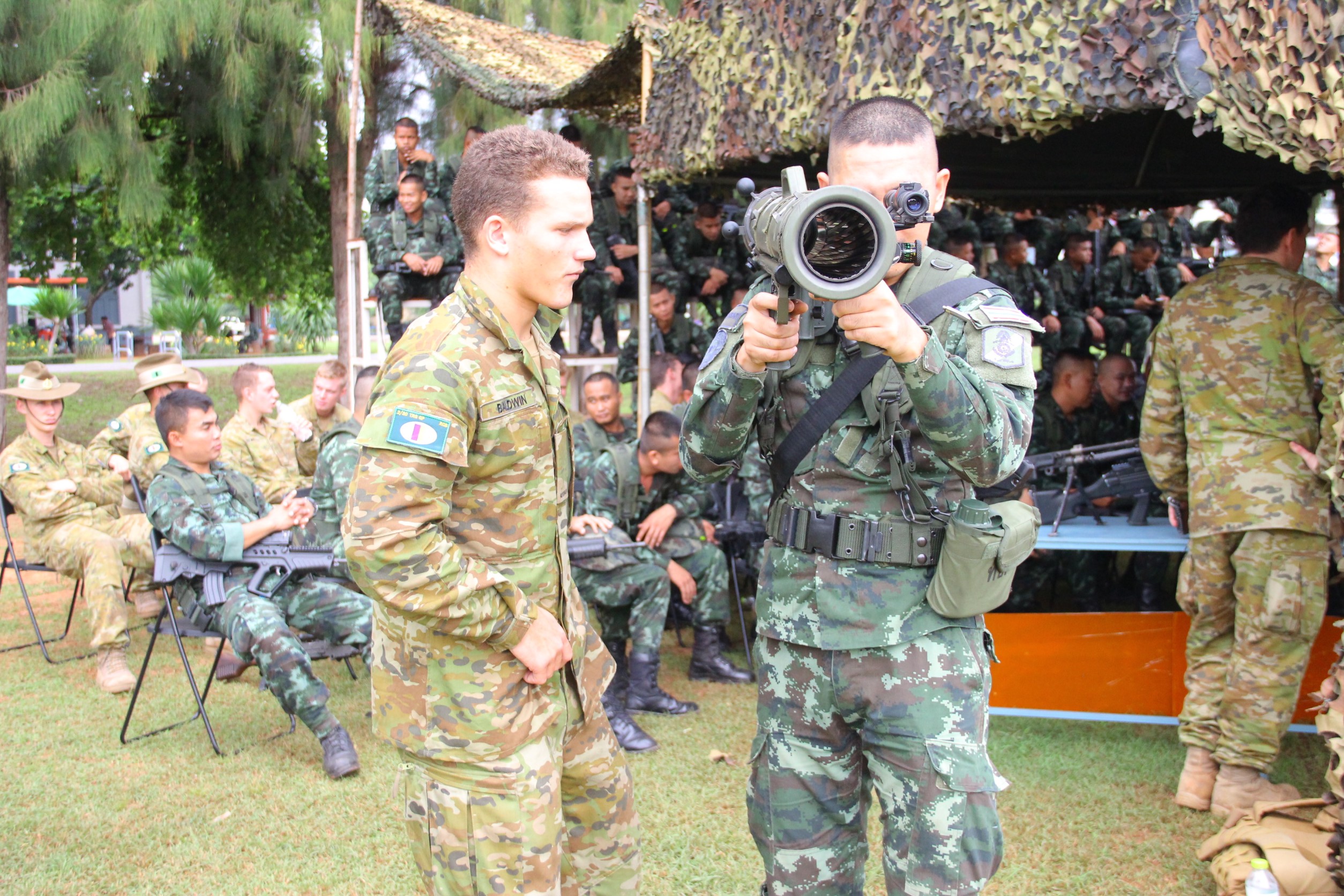 Click here for Thai version