Exercise Chapel Gold 2017: Australian - Thai Army training exercise concluded
7 November 2017
On 2 November at Ban Nongsaengsoi village in Udon Thani Province, the closing ceremony for Exercise Chapel Gold 2017 was held. The Ceremony was presided over by the Royal Thai Army 8th Infantry Regiment Commander Colonel Narong Suankaew and The Commanding Officer of the 2/30 Training Group of the Australian Army Lieutenant Colonel Malcolm Beck. The ceremony brought to a close two weeks of intensive training between the two forces, consolidating interoperability and strengthening relationships between the exercise participants.
The exercise consisted of cross training in the camp, followed by a joint field training exercise employing an offensive operation and counter-insurgency scenario. The cross training program covered components such as tactical attack, tactical defence, counter insurgency training, jungle survival, close quarter battle, and combat shooting techniques.
The joint field training scenario provided an opportunity for troops from both sides to put into practice in a tactical environment the skills honed in the cross training phase. The field training component was held in Nong Bua Lamphu Province and culminated in a CIMIC (Civil Military Cooperation) activity with the local community at Ban Nongsaengsoi village.
During the two week exercise, Australian troops were also extremely proud to be able to take part alongside their Royal Thai Army counterparts in a moving ceremony to pay tribute to Thailand's beloved late King Bhumibol Adulyadej. The Australians joined RTA personnel and Khon Kaen government officials in laying sandalwood flowers to pay their respects to the universally revered late King.
Exercise Chapel Gold provided an excellent opportunity for Australian Army members to train with and learn from the Royal Thai Army, and at the same time experience the rich culture and history of Thailand. It was a highly valued engagement activity by the Australian Army and one that will continue to grow in significance for both sides in the future.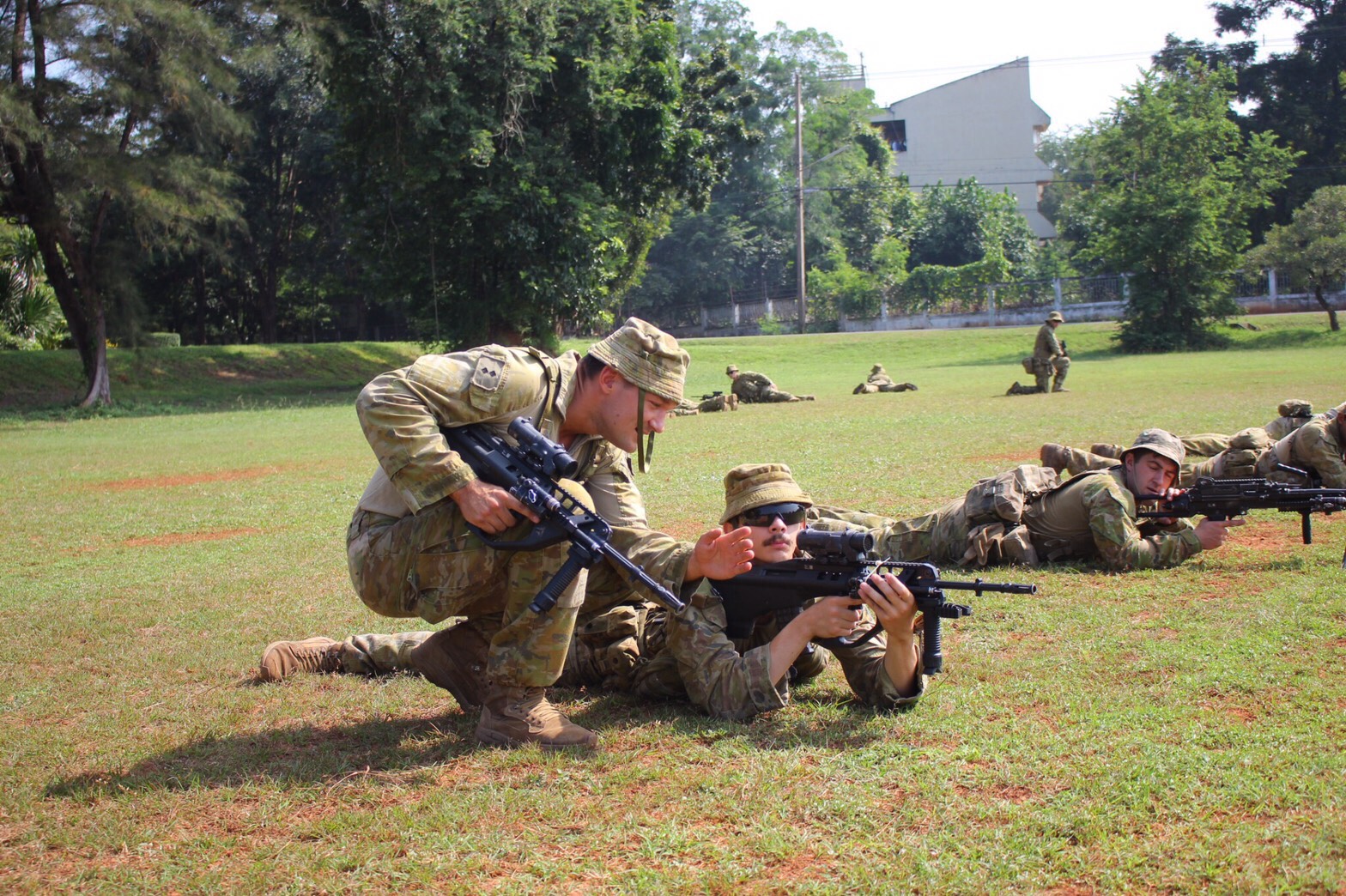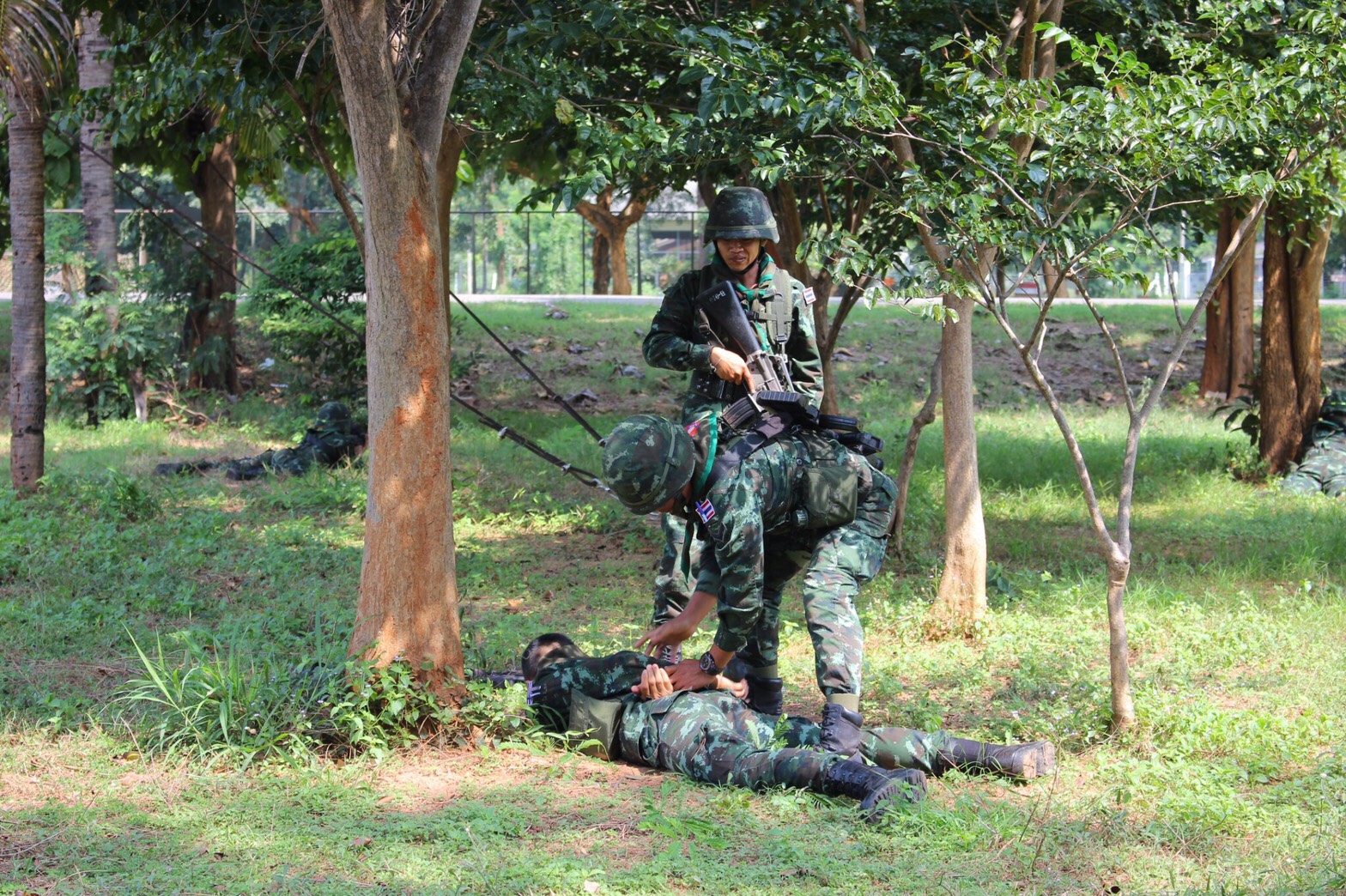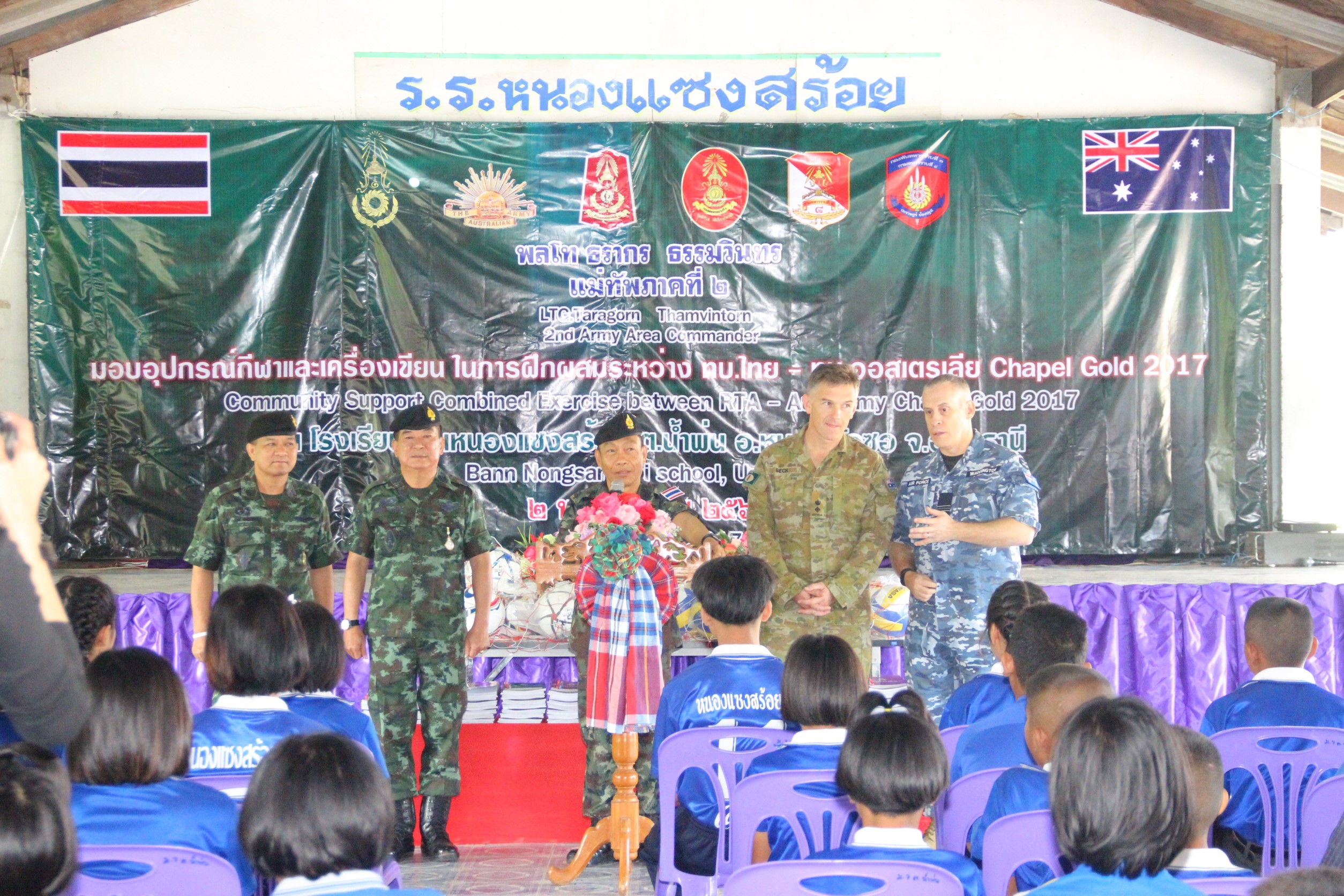 Click here for Thai version