18 Thais to undertake prestigious Endeavour scholarship program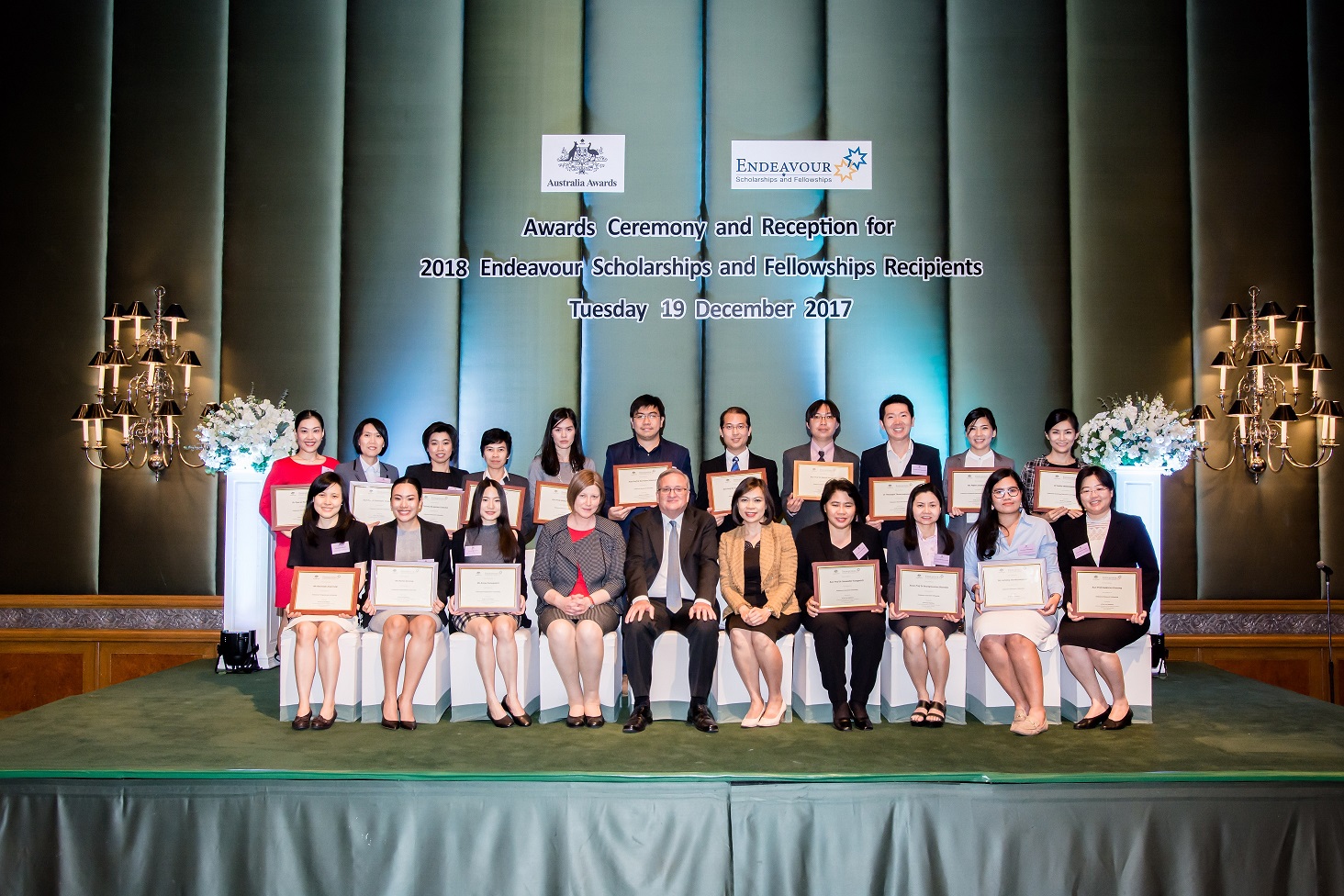 21 December 2017
Eighteen outstanding Thai scholars have been awarded an Australian Government Endeavour Scholarship and Fellowship that will allow them to study, conduct research and undertake professional development in Australia in 2018.
The Australian Government's internationally competitive Endeavour program offers merit-based scholarships, providing full financial support for international students to study conduct research and undertake professional development in Australia in a field relevant to their experience and qualifications.
For 10 years, 195 Thai students have studied in Australia under this program to deepen their professional skills and gain an appreciation of the Australian culture that they can share with friends and family on their return to Thailand. This year's recipients will be taking on their academic endeavour in a broad range of disciplines including tourism management, medicine, musical performance, technology and innovation, linguistics, law, microbiology and product design.
HE Mr Paul Robilliard, Australia's Ambassador to Thailand, hosted a reception on the eve of 19 December to congratulate the winners and their families.
"For a decade the Endeavour Program that has enabled Thai and Australian scholars to share knowledge that strengthens mutual understanding between our two countries. I know that our latest talented recipients will gain invaluable experiences and build a close connection with Australia that will endures for many decades to come," Ambassador Robilliard said.
There are four categories of Endeavour Scholarships and Fellowships: Postgraduate Scholarships, Research Fellowships, Vocational Education and Training Scholarships and Executive Fellowships. Applications can be submitted from April to June each year.
For further information, visit https://internationaleducation.gov.au/endeavour
Click here for Thai version