Australia – Thailand Endeavour Research Alumni
Mentoring Program set to commence

10 May 2018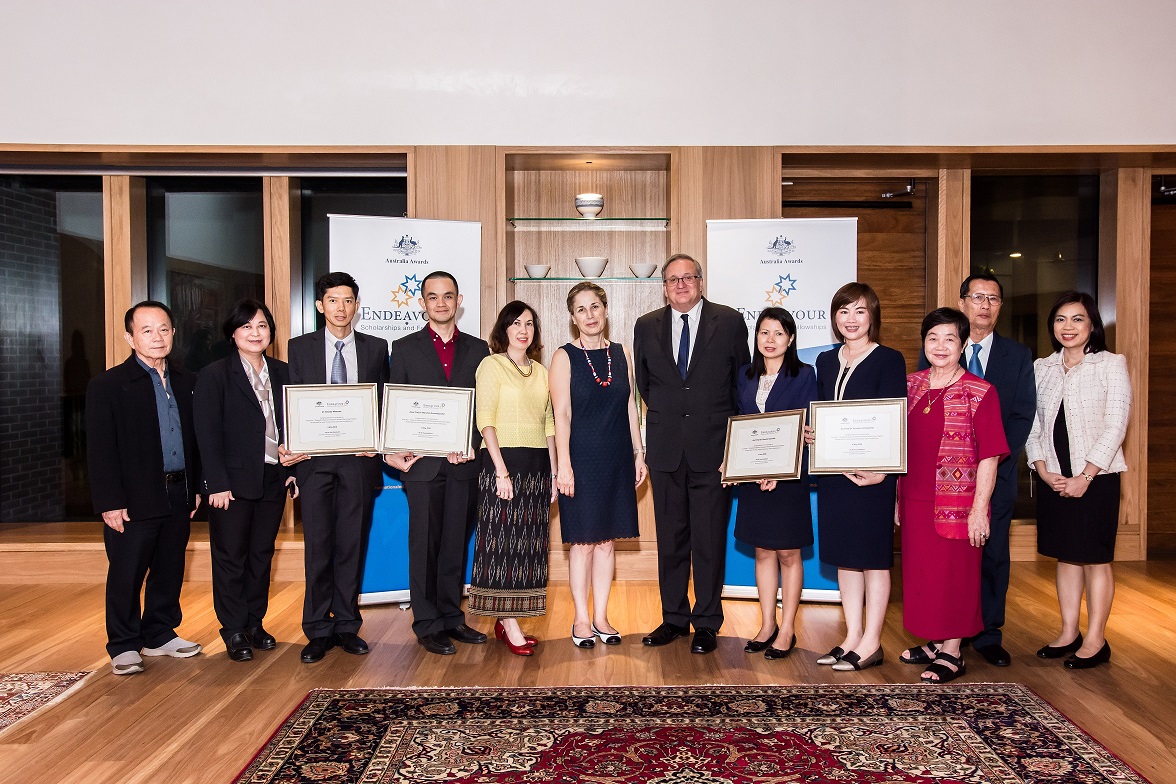 Australian Ambassador to Thailand, HE Mr Paul Robilliard, hosted a reception on 4 May to congratulate Thai researchers participating in the Australia – Thailand Endeavour Research Alumni Mentoring Program, a collaboration between the Department of Education and Training, Australian Embassy Bangkok and Thailand's Office of the Higher Education Commission (OHEC). The four recipients are
Dr Jedsada Manyam, researcher from National Nanotechnology Center;
Assistant Professor Dr Onuma Kaewkla from the Department of Biology, Faculty of Science, Mahasarakham University;
Assistant Professor Dr Verawan Uchaipichat from Faculty of Pharmaceutical Sciences, Khon Kaen University; and
Associate Professor Dr Wanchai Assavalapsakul from the Department of Microbiology, Faculty of Science, Chulalongkorn University
The Australian Government is supporting four former Endeavour Scholarships and Fellowships alumni to undertake a one-month research mentoring program at an Australian university. The Program will also support a visit by the Australian mentor to Thailand for a follow up visit and further mentoring support.
The Program recognises that mentoring is an important mechanism for academic career development and contributes to building a high-performing and collegiate workforce. It provides a career development opportunity for academic staff and researchers to broaden their knowledge, skills, capabilities and experience. The participating alumni will also become ambassadors for the Endeavour program and for Australian education and research.
The four recipients will be departing for Australia mid-year to conduct research with their Australian mentors in various fields including renewable energy, healthcare and food and agriculture.
Click here for Thai version