Exercise Chapel Gold 2019
8 August 2019
Australian soldiers arrived at Viphawadi Rangsit Camp, Surat Thani Province in Thailand on Tuesday 30 July to conduct the 2019 iteration of the annual bilateral infantry Exercise Chapel Gold with the Royal Thai Army.
The 9-day exercise ran from 31 July to 8 August and is hosted by the 3rd Infantry Battalion, 25th Infantry Regiment, 5th Infantry Division of the Royal Thai Army.
Australian soldiers from Rifle Company Butterworth 126 (RCB 126), the majority of whom are from 8/9 Battalion, Royal Australian Regiment (8/9 RAR), arrived from their base at Royal Malaysian Air Force Base Butterworth for the exercise.
Commanding Officer Lieutenant Colonel Paul Sanderson of the Australian Army's 2nd/30th Training Group, responsible for the military training conducted by RCB 126, said the exercise was a fantastic opportunity to further enhance bilateral ties between two extremely professional military forces. Exercises such as Chapel Gold enable the two militaries to boost their interoperability so that when unexpected events such as the Thai-led rescue operation at Tham Luang Cave in Chiang Rai occur, our personnel can seamlessly integrate and cooperate to achieve the required mission.
The field phase of the exercise was held in Sichon district of Nakhon Si Thammarat from 6 - 8 August, and included tactical attack and defence serials, counter insurgency training, jungle survival activities and cordon and search drills. The exercise culminated in a Civil – Military Cooperation (CIMIC) activity on the morning of 8 August where the Australian troops made donations of water filtration system to the staff and students of Ban Thung Hua Na School and both armies will help to repair school infrastructure. This was followed in location by the closing ceremony for the exercise at 1000 jointly presided over by the 4th Army Area Commander Lieutenant General Pornsak Poolsawad and the Australian Ambassador to Thailand His Excellency Mr Allan McKinnon.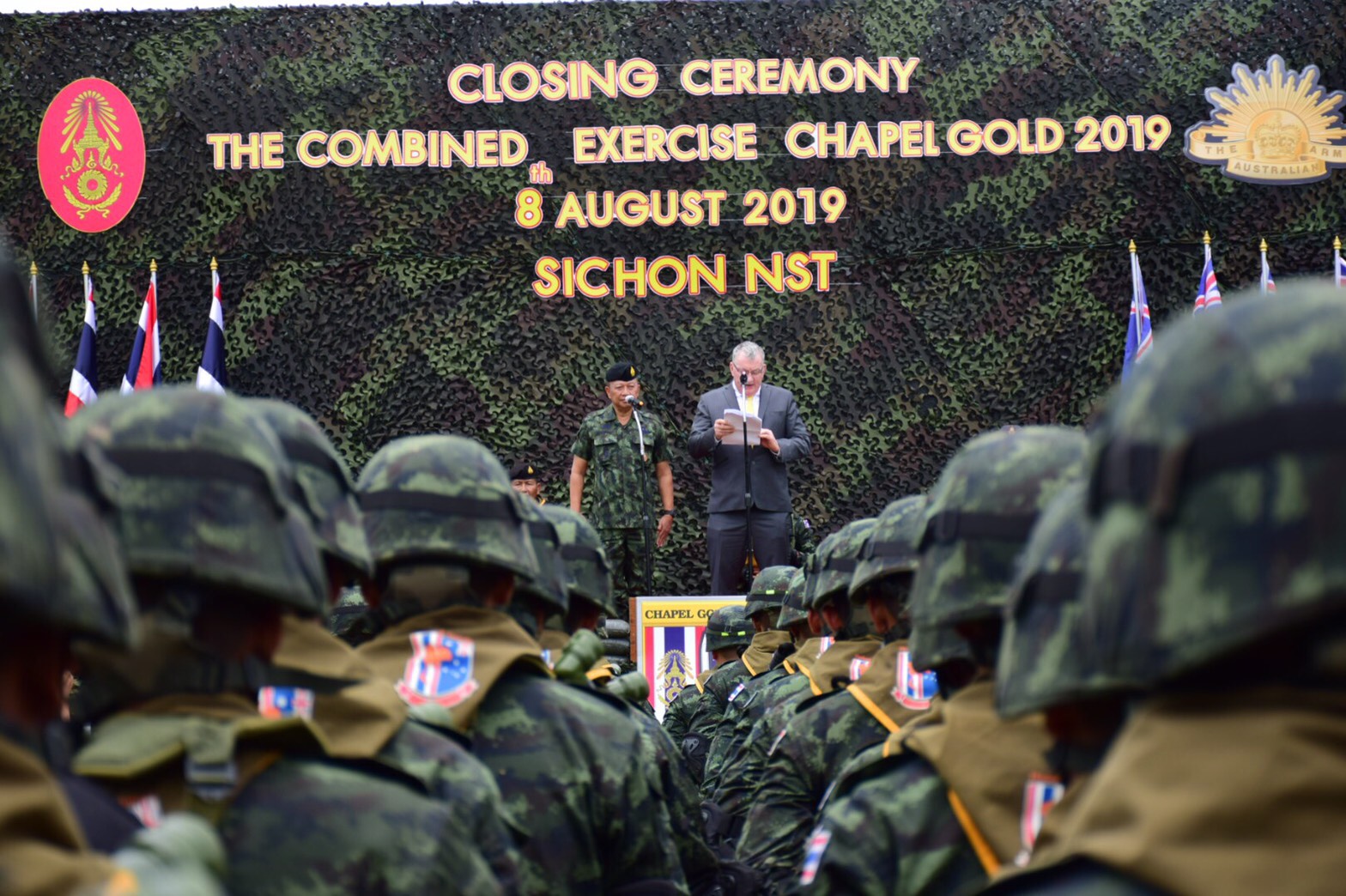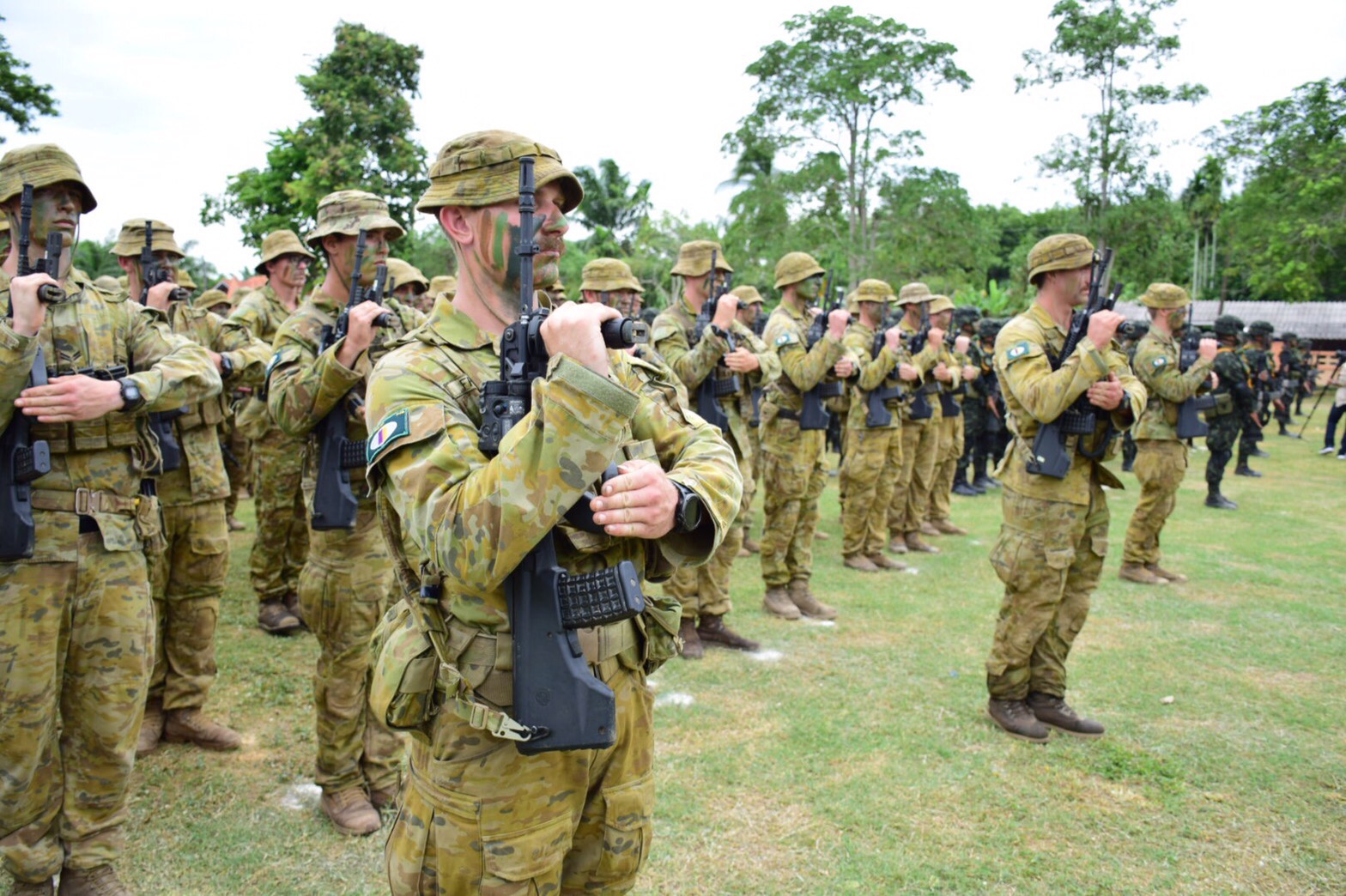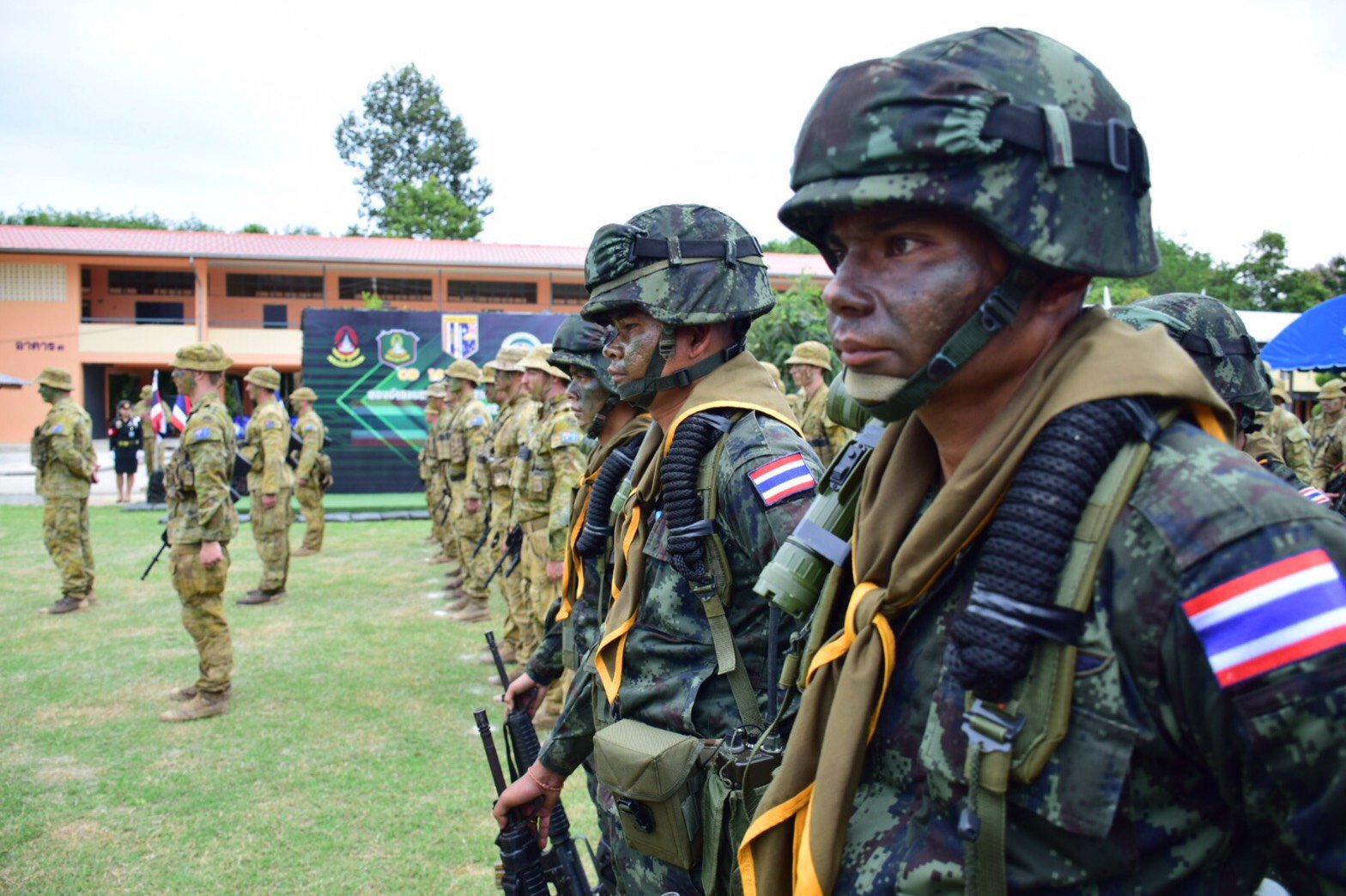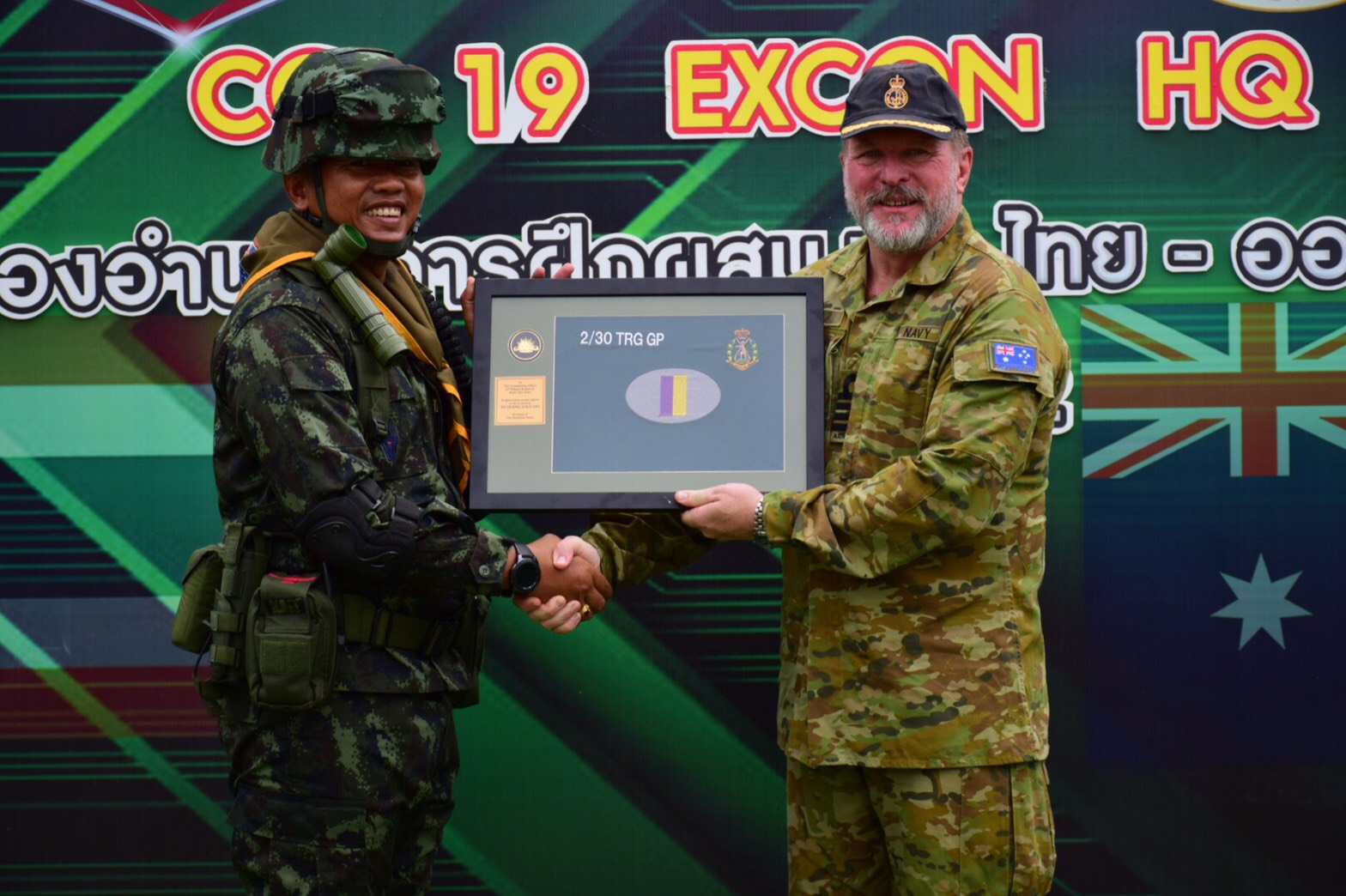 Click here for Thai version